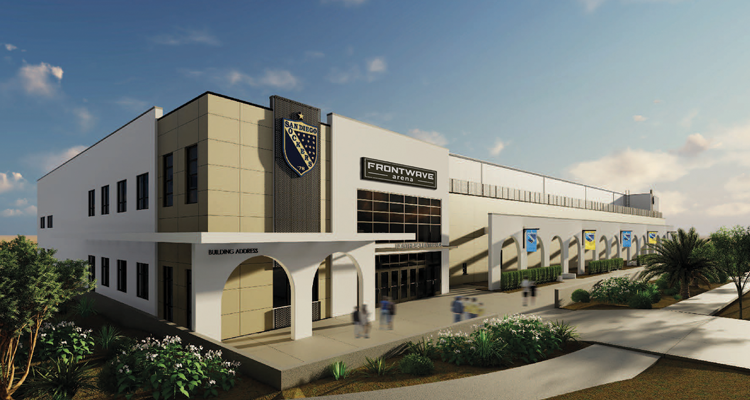 Watkins Landmark Construction's founder believes that all structures should leave lasting impressions 
Having worked on award-winning projects, such as Petco Park, the Indian Wells Tennis Garden and the Pacific Athletic Club, Jody James Watkins, Founder and CEO, decided to establish his own company, Watkins Landmark Construction (WLC). Since 2004, the business has been guided by his talent for creating structures that leave a lasting impression.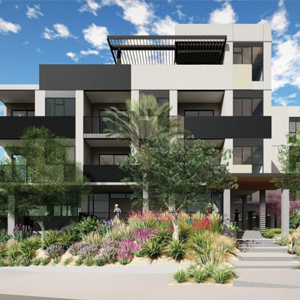 "I started WLC with the idea that every project is a landmark," Jody opens. "Not just a building or something that functions in the community, but an entity that stands out. A lot of the sites that we run are for what we would call 'projects with hair on.' They're a little more difficult than your average build, and by no means fit into the cookie-cutter style, 10,000-square-feet-office mold. We've been very fortunate to work on some key locations around San Diego, like the current construction of the Frontwave Arena for the Sockers team, or the entire bottom floor of the Hotel del Coronado."
The Frontwave Arena will offer a replacement for the historic San Diego Sports Arena, which will soon be renovated into multi-family housing units. Besides being the Sockers' home ground, the Front Wave Arena will also provide a location for the NBA D League, NBA G League, and a minor league hockey franchise, alongside other exhibitions, such as concerts, MMA and boxing. In total, it's looking to host over 200 events per year and offer seating for over 7000 people.
"The rise in the need for multi-family units has been dramatic in recent years," Jody states. "When we started out in 2004, I never thought that they would make up such a backlog of our work. It really speaks to the necessity for affordable housing in Southern California, as does the sudden increase in accessible domestic units. There are people in the more generously sized neighborhoods who are now transforming their spare land into multiple units to rent out. Ever since the new laws and codes were introduced, we're seeing this market grow significantly.
"We have a lot of exciting work in the pipeline for 2023. We are starting the Mars project that will feature 170 units across seven stories as an infill development. These are becoming increasingly common throughout some of the older neighborhoods in San Diego, such as North Park, Hillcrest and Normal Heights. The Front Wave Arena is also hoping to have its first event before the end of the year, depending on the weather. We never thought that would be an issue in SoCal, but we've actually spent a number of days this January unable to work on account of some much-needed rain."
Persistence and determination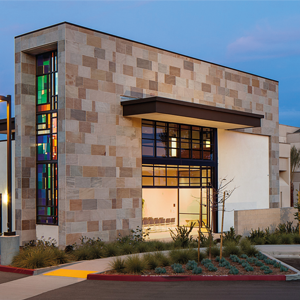 In its approach to employee and subcontract welfare, WLC lists its core values as trust, integrity, quality, safety, teamwork, respect, efficiency and persistence, thereby reinforcing its overriding aim to deliver on-time and on-spec results for clients. "Of all eight, I would say that persistence is the one I apply every day," Jody states. "Persistence and determination are alone omnipotent. The phrase 'press on' has solved and always will solve the problems of the human race. That's a Calvin Coolidge quote that I learned in college, and it's really stuck with me. During difficult times, as long as you're persistent, you will push through to the other side. That goes for life too, not just project to project."
Indeed, many firms are familiar with the lengthy post-COVID lead times that are rife across the US construction industry, and WLC is no different. "We're currently dealing with at least a year's wait on switchgears, meaning we're having to order them for new sites before the first blade has even broken ground. CJ Don is an electrician we work closely with, one of the many subcontractors that make up the backbone of WLC. Maintaining strong relationships to ensure we can secure services on site as early as possible is crucial these days, and it's a similar story with our structural steel suppliers. The prices have been so unpredictable that we've been relying on bulk buying as much as we possibly can while feasible."
Thinking big 
Looking ahead, Jody is keen to see WLC obtain further challenging projects within the entertainment facilities sector. He's hoping to not only exercise the business' capabilities but to also give San Diego the structures that it deserves. "We are a mid-sized company, but I have complete confidence in our ability to build full-sized arenas, like the recently completed Raider Stadium. The only issue that our size can cause is associated with the bonding requirements for large projects. There are only 20 or so general contractors in the world that could probably accommodate that type of bond, on account of it concerning public money.
"So it's a strong desire of mine to do something that big," he concludes. "We just have to find a way to get there. I know the California Angels will need a Ballpark sooner rather than later, and I would like to think that we have a strong enough reputation to be in the running for it. There are ongoing conversations around trying to build a football stadium here in San Diego, which would not only have its own NFL team, but could also host the Super Bowl. It's a great city to come and visit and we feel that these amenities would give people the extra boost to come and see what we're all about."