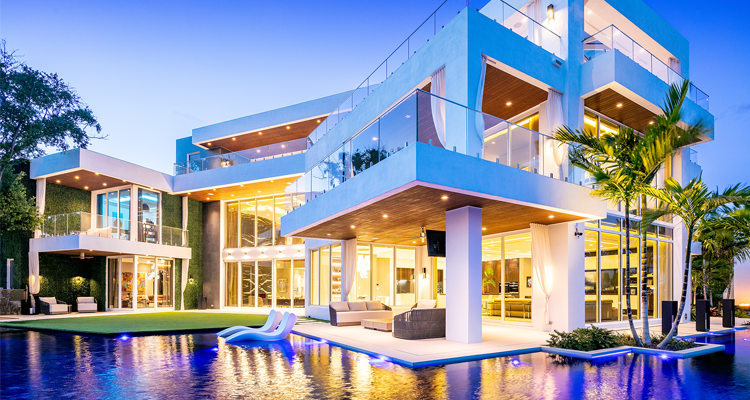 Cannatelli Builders' founder cites values and passion as the keys to success 
Ed Cannatelli, Co-Owner, moved to South Florida 22 years ago for a fresh start, when he'd had enough of cruel New England winters. Prior to obtaining his General Contractor license, he was operating under the name South Atlantic Contractors. It started with nothing but a van, some tools, and a single colleague in an effort to apply his wealth of construction expertise. In 2003, Cannatelli Builders (CB) was established, and it has continued to grow organically ever since.
"CB was founded on the basic principles of hard work, ethical business practices and integrity," begins Ed. "Really, it's as simple as meaning what you say and saying what you mean. We operate with a culture of hard work, standing behind our results, and passion. My business partner, Steve Tiezzi, and I are always saying how lucky we are to wake up every day excited to come to work, and getting to do what we love for a living. He came on board around two years ago, and since then the business has really flourished as a whole, but I've known him since we were kids. He went off into architecture whilst I focused specifically on construction.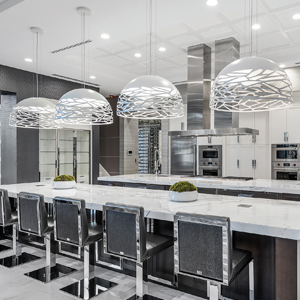 "I wasn't completely set on continuing with building when I moved down to Florida. However, I put a small ad in a local newspaper offering remodeling and handy work, to which a lady quickly responded. She was shocked on the day of our appointment when I actually showed up, as she'd been left standing by four other firms. She wasn't the only customer I encountered with these tales, but to me, it's just the way I was raised. You do as you say, your word is your bond. People appreciate our honest and upfront approach, and it really pays off. We really do not advertise, for the most part, and never have to chase work. Around 60 percent of our jobs comes from repeat customers and the rest is mostly from referrals."
Despite the majority of its work being around southern Florida, Ed insists that CB is a client-focused business that is willing to travel for the right project. The organization's earlier operations were mostly based around condo renovations, which over time has evolved. Its current niche is centered around three key verticals: high-end compound homes, reaching the 30,000-square-foot mark, mid-rise condos, and penthouse units. Working on the more luxurious end of the housing spectrum has created opportunities for Ed and his team to bring some extraordinary ideas to life.
Luxury living
"One of the coolest proposals we've received was for a hidden compartment inside of a client's closet, which itself featured load resistant doors with a thumb reader for entry," Ed explains. "Once inside, he had a sneaker display, of which one of the shoes could be removed to reveal a retinal scanner, which granted only him access to his gun cabinet in the space behind. We've also built revolving car platforms, replicated famous swimming pools from hotels and even a Coco Chanel and a Louis Vuitton (LV) closet. We had to approach LV for the trademark rights first, then we were allowed to purchase their laminates for the build. Unfortunately we can't share the details of who we've produced these items for, as we've had to sign non-disclosure agreements, but what I can say, is the more wealthy the clients are, the more interesting the requests become.
"One of my favorite fittings was in a property in Fort Lauderdale, where we designed and installed a set of floating stairs that protruded out of a sheer wall. The degree of difficulty in getting them perfectly aligned with a handrail attached, takes more of a personal feel. It's those finished products that give the greatest sense of accomplishment, as only those involved can fully appreciate the craftmanship required. The Himmarshee custom house in the same area was another cool project. It's a stark, contemporary premises with an unusual layout and angle to it, which allowed us to get creative with its features. We added a zero-edge pool that appeared to flow right up to the artificial lawn. When that place was sold, it actually set a record for the highest sale in the area."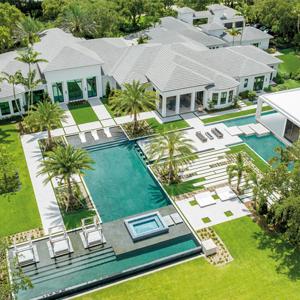 Passion projects
CB's collaborative approach to innovation relies on each individual's expertise being woven together with steadfast teamwork, as Ed describes: "Five or six of us will meet in a conference room; myself, Steve and some of our younger talent, with the other site architects, salesmen, brokers and the owner of the project. We can spend a good four hours hashing things out to turn an average idea into something spectacular. The synergy that comes from a collective of different mindsets sharing their specialties in a cohesive manner is what we live for. We try to include a variety of our younger talent with some of the more experienced "salty dogs" so everybody can learn from one another.
"We spend about two percent of our revenue looking for new talent and we never stop. A lot of it is referral based and we're known in the local industry to always be on the lookout for likeminded people to join CB, whether we've met them on a site or found their resume online. It is the same mindset that we use regarding products. As we are constantly looking to stay ahead of the latest technology for the smart homes that we build, we apply the same principle to the tradesmen who fit them. It's incredibly rewarding when peers from other companies compliment us on the skills and professionalism demonstrated by the younger employees that we have trained internally.
"I have given my children one piece of advice, and it's that life is hard, so find your passion, so you can love what you do," Ed concludes. "The last thing you want is to wake up every morning and hate going to work. When you get paid to do what you love, your passion shines through. At the end of the day, we are artists. Whether you're painting a masterpiece or constructing a beautiful home, it's all art, and a reflection of what you've put into it."