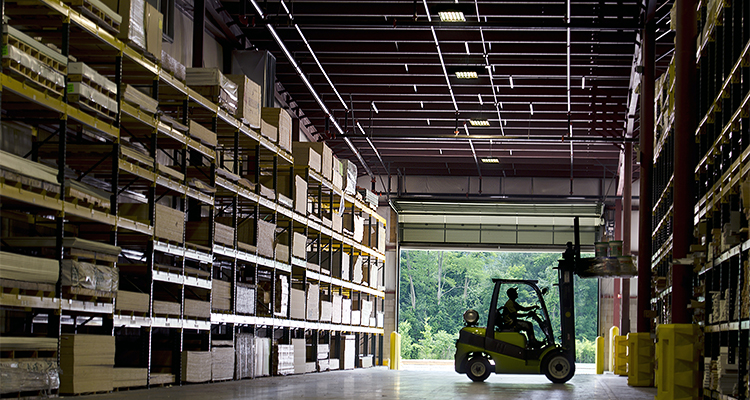 Despite an array of challenges, Lumbermens continues to platform industry-leading solutions for construction 
Lumbermens Merchandising Corporation is the largest member-owned forest products and building materials buying group in the US. Founded in 1935, LMC was established as a cooperative to provide independent lumber and building material dealers with the collective purchasing power and resources they need to compete in the marketplace. 
Construction Today hears from President and CEO, Paul Ryan, about his journey in the construction industry, as well the success his business has achieved over the years. "I became the President and CEO of LMC in mid-2021, but most of my career has been in finance. I joined in 2016 to serve as Senior Vice President of Finance and Technology. However, before that, I was the Chief Financial Officer for AD, which is a large construction and industrial supply buying group. Prior to that, I spent ten years at a large public accounting firm and then another seven years at a distributor of laboratory supplies," he shares. 
Under Paul's leadership, LMC has grown into a significant force in the industry, representing over 1800 locations across the US. "As a member-owned cooperative, LMC's primary goal is to support the success and growth of its independent dealer members," he highlights. By fostering collaborative relationships, providing resources, and leveraging collective purchasing power, LMC strives to strengthen the competitive position of its members in the marketplace.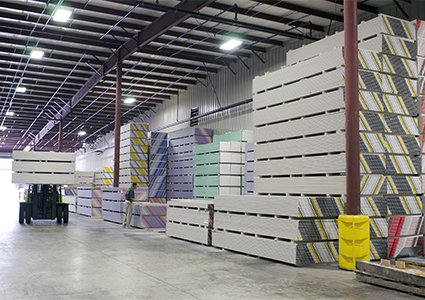 Supporting suppliers 
"We also provide our members with huge amounts of resources and support to enhance their businesses. This includes programs for marketing, technology, training, and education. Through regional meetings, trade shows, and networking opportunities, LMC facilitates collaboration and knowledge sharing among its members."  
It is also important to note that LMC's partnership philosophy does not solely apply to its members, but also applies to the relationships with its suppliers. "Our supplier partnerships are very important to us," Paul confirms. "We work with our suppliers to grow their business and to bring new and innovative products to market. Our strong partner relationships have been truly evident during the recent supply chain disruptions, as we and our members were able to continue to obtain products where others were cut back more significantly." 
This level of support is what has helped the business create a united company culture. Paul highlights that LMC's family atmosphere is a source of motivation and innovation for the team. "We support each other, work collaboratively, and get the work done. Together, we know we can make a real impact for our members and suppliers.  
We are grounded by familial values, positive energy, and a sense of togetherness. We hold each other accountable to be better every day." 
Having a dependable team has enabled the company to surge through a few industry obstacles, and Paul divulges three of the challenges the company is currently facing, as well as their impact on the overall sector. For example, the building materials sector has undergone considerable consolidation over the last few years. "I have seen other industries go through massive consolidation and become dominated by a few large companies with very few independent businesses remaining. Our purpose is to help independent lumber and building material companies thrive in their local markets. Our buying group activities help our members thrive, and we've added onto that with other services, including educational programs, best practice sharing, and business transition services." 
Dedicated workforce 
The rapid pace of change in technology is challenging for any company, and LMC and its member companies are no exception. "Determining what technology can help our business or our members' businesses and then what should be adopted is a constant process. We have begun developing programs to keep up with the rapidly changing environment and to determine how our members can best take advantage of technology," shares Paul.  
Finally, the construction industry is grappling with a significant labor shortage, which is a combination of skilled workers retiring, and finding new talent entering the field. This shortage has led to project delays and increased costs.   
But it's not all doom and gloom. When we ask Paul about what he considers the most rewarding aspects of his job, he states that there are two. "The first is seeing the difference that LMC makes for our members. Our goal is to help our members thrive in their local markets. When a member tells me or any of our management team a story about how we helped them grow their business, take advantage of an opportunity, or solve a problem, it affirms that we are doing the right work for them.   
"It is also rewarding having the opportunity to lead an excellent team. We are fortunate that many of our employees are choosing to spend the majority, or all, of their career at LMC. Each day I get to work with people who are committed to our purpose and show it in how they work with our members and suppliers. We have kept a very familial feel to the organization despite our growth over the years. What sets LMC apart is the quality of our people – their commitment, expertise, and how they work collaboratively to serve our members." 
Embracing technology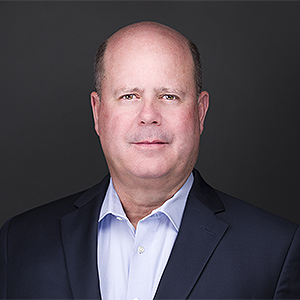 With both the challenges and rewards in mind, Paul touches on a few trends that customers can keep an eye on, and can continue to enjoy despite the economic upheaval. "Firstly, sustainable and eco-friendly materials are massive at the moment. Additionally, energy-efficient materials and systems, like solar panels and high-performance insulation, are becoming increasingly popular. Moreover, smart home systems and devices, such as connected thermostats, lighting controls, and security systems, which offer convenience, energy efficiency, and improved functionality are also making waves.  
"Coming to the fore are durable materials like fiber cement siding, composite decking, and metal roofing, which offer longevity, resistance to weathering, and reduced maintenance requirements compared to traditional alternatives. Healthy indoor environments are becoming a big priority for homeowners. Materials with low volatile organic compound (VOC) emissions, such as low-VOC paints, adhesives, and flooring, contribute to better indoor air quality. Additionally, ventilation systems that provide proper air circulation and filtration are gaining importance. 
"Last but not least of all, modular and prefabricated construction methods are gaining traction due to their efficiency, reduced construction time, and cost-effectiveness. These approaches involve the fabrication of building components off-site and their assembly on-site, offering faster project completion and potentially lower labor costs." 
Overall, these trends highlight the increasing focus on sustainability, technology integration, efficiency, and health and wellness in the building materials industry. Paul's prediction is that LMC will maximize on opportunities going forward. For the rest of 2023, customers can expect the company to platform technology integration for innovative solutions, as embracing technology remains essential for enhancing productivity, efficiency, and project outcomes. "However, the construction industry has been relatively slow in adopting digital tools or integrating innovative technology solutions.  
"There is a great deal of uncertainty in the construction industry, and the housing market in particular. While most construction is down right now, our members have been able to takeshare in their local markets. We do expect to have a very good year in spite of the market conditions and are working hard to provide even more services that allow our members to thrive," he says. 
Delivering value 
LMC is fortunate to be North America's largest buying group in the lumber and building materials industry, and it is proud to have many of the best dealers as members and work with the best suppliers in the industry. "We are looking to grow, potentially beyond our traditional member base. We actively recruit businesses that can benefit from LMC membership. One of our core values is to get better every day. Over the next five years, we are simply working hard to provide even more value to our members and supplier partners than ever before," Paul concludes.