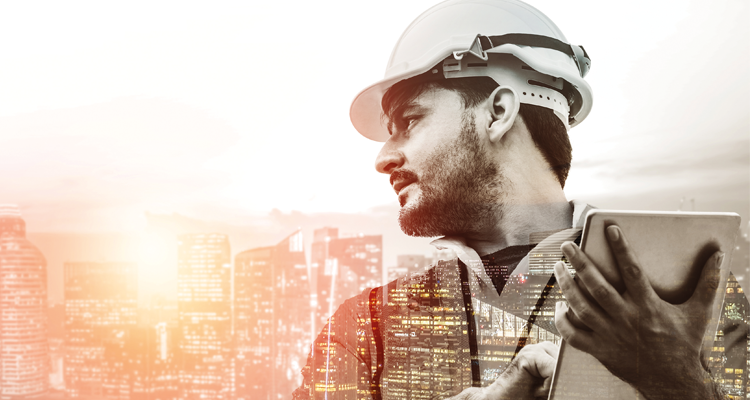 How digital transformation boosts jobsite productivity 
There is a lot of talk about digital transformation in construction, especially with research by the McKinsey Global Institute finding it can result in productivity gains of 14 to 15 percent and cost reductions of four to six percent. Yet many construction business owners mistakenly believe digital transformation is a lengthy and costly process for only the biggest firms. And that it's a one-time makeover. The reality is that digital transformation in construction is an ongoing commitment to transforming and replacing outdated processes with technology. Instead of viewing it as a big build, digital transformation should be seen as an incremental, ongoing process that continuously improves construction companies of all sizes.  
 Construction jobsite functions ripe for digital transformation 
To see the largest ROI in the shortest amount of time, digital transformation should start at the jobsite. After all, the jobsite is where a construction company makes its money.  
For example, consider the jobsite sign-in process for workers, subcontractors and visitors. On many sites, this process is still paper based using sign-in sheets, or requires data entry by supervisors or field engineers. 
Another example is the daily report. These are often jotted down at the end of the shift when details are not fresh, and the reports aren't revisited unless there's an accident or incident. When situations do require investigation, the process of piecing together what happened is time consuming, costly and fraught with human error. When it comes to checking in and daily reporting, digital tools can streamline and automate processes while removing any doubt as to who was on the jobsite and what happened.  
Additional jobsite functions that can drive quick gains through digital tools include safety inspections, training and compliance record keeping, equipment and asset tracking, surveying and estimating, and using cloud-based collaboration such as BIM that connects the field to the office. Digital tools designed for these functions can help recover hundreds of lost hours on the jobsite in two fundamental ways.   
Labor savings via automation:

Automating processes that are completely or partially paper based, such as signing in, site surveying or recording the daily log with digital tools can easily save a jobsite hours a day. This is time previously spent by workers signing in at the trailer, supervisors handling paper and/or performing data entry in the field, plus filing at HQ.

 

 
Jobsite management using data:

By digitally transforming the jobsite and using real-time data for decision making, contractors can collaborate, spot patterns, get ahead of potential issues, and mitigate risks.
For example, there's a significant upside to being able to quickly produce reports that include the certifications and skills, as well as vaccination status, of everybody on a crew. These reports can also help supervisors make better decisions faster, and reprioritize workflow and assignments without compromising safety or risking project delays. This data empowers supervisors to make better decisions faster on the jobsite when they'd otherwise be waiting for approvals from the office.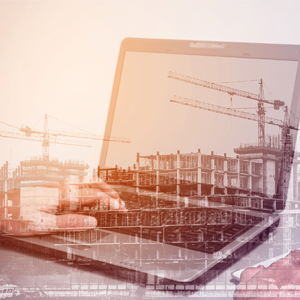 Ensuring ROI on digital transformation 
Getting ahead of potential issues and boosting productivity without compromising safety are the primary drivers for making digital transformation in construction a priority. Not to mention the fact a recent survey by the National Association of Women in Construction (NAWIC) found 95 percent of workers on jobsites report being more productive because they're using digital tools. However, not every digital transformation project pays off immediately. Sometimes the ROI is hard to quantify. To avoid a misstep, here are three requirements.   
Identify the processes and teams that

will

benefit the most from automation

and digital tools, then select the

 

technology for a small kick off project. One rule of thumb – only invest in tools

 

benefiting

a majority of

stakeholders. 

 

Only acquire new technologies

that integrate with at leas

t one existing

solution

that's

broadly used

throughout

 

the company. You want to be able to join

 

together

different sources

of information

 

to make better decisions based on a

 

bigger picture view of

what's

happening

.  

 

Ensure the learning curve is minimal.

Since the rise of the smartphone, we've all been living in an increasingly technically

 

savvy world. When it comes to investing 

in digital transformation, employees

 

should be able to quickly master new

 

technologies without requiring extensiv

e

 

training or reliance on professional

 

services for installation and upkeep.
Digital transformation in construction is still in its early stages largely because of slow adoption at the jobsite. As digital tools become more ubiquitous on jobsites, there's the potential for a digital divide that separates firms poised for greater productivity, and those that still rely on dated business processes. 
David Ward is CEO at Safe Site Check In. Safe Site Check In provides a customizable and private QR-coded digital check in and screening app, data and analytics. Safe Site Check In is used in construction, manufacturing, commercial real estate, assisted living facilities, and event venues to manage workers, subcontractors and visitors.