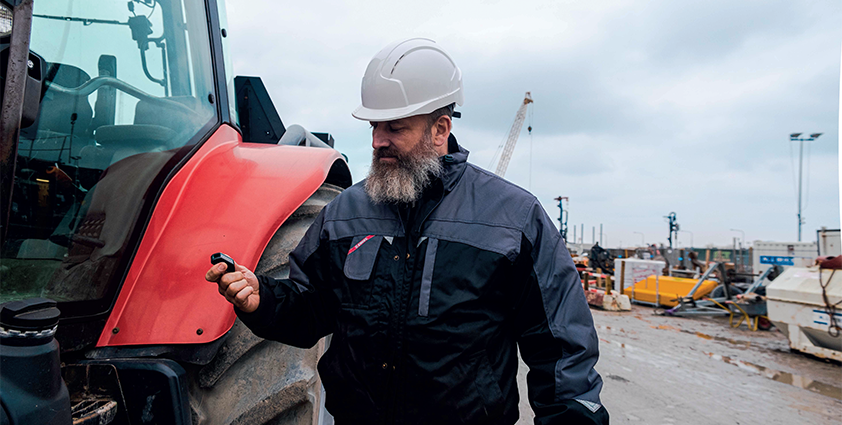 The introduction of innovative technologies and data standardization are key trends in the coherent development of construction technology and the digitalization of the industry. Developments in IoT (Internet of Things) connectivity and devices has expanded access to data for OEMs, rental, contractors, and operators. With annual sales of small tools amounting to around 100m-110m units, this increased connectivity offers a massive contribution to eliminating downtime and increasing productivity.
The ARA (North American Rental Association) together with the European Rental Association (ERA) have worked for over a decade to drive the development of standardization around machine data, and these efforts are gaining ground across the global industry.
Standardization helps propel adoption
ISO standards, such as BIM, ISO19650, are an important step to accelerate adoption. The ability for companies to work from the same specification to create systems that interconnect demonstrates the forward-thinking that is happening in construction organizations. The US National Institute of Building Science (NIBS) and the UK's Centre for Digital Built Britain (CDBB) are collaborating with developers and suppliers on a national BIM programme to support international alignment on technical standards.
We need to go further as an industry, to drive efficiency through more regular machine monitoring. It is important to increase the data points tracked and the frequency of data requests, to create the capability to capture more data, such as machine idle time, fuel levels, and alarms. To gain reasonable accuracy these systems should be exchanging data every one to two minutes while the equipment is active. To enhance productivity, the industry must invest in technology that highlights possible errors before they happen.
Wasting time continues to be a problem, with an estimated 35 per cent of construction1 time spent on non-productive activities, such as gathering project information, correcting mistakes and looking for lost tools and equipment. All or most of these situations can be improved through digitalization.
Most rental fleets are a mix of OEM equipment and that is reflected on site. Increasingly contractors and rental companies need application interoperability and a 'single pane of glass' user interface to be able to deliver an overview of all machines. As the number of data points being collected increases, more capabilities can be controlled such as access control and immobilization, not only at the equipment but also from a site office, or from off-site operations.
IPAF gives a vision of how collaboration can deliver benefits
IPAF recently introduced a digital PAL Card using an app to replace an older physical license, which was easily abused. The digital PAL provides an online verification tool to confirm the machine operator's up to date training to use equipment types. Trackunit partnered with IPAF in this development, which has already issued 100,000 digital PAL cards to operators globally.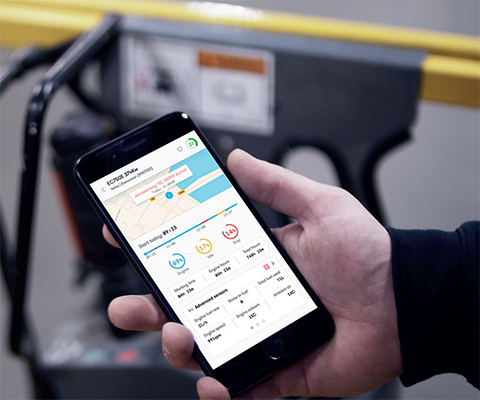 We must not confuse a single pane of glass interface with a single technology platform. What is developing is a federated system where organizations that own the data work closely together on data exchange, so various collaborators in the ecosystem can contribute and keep their privacy intact. This again emphasizes why data standards are essential for the positive development of the market.
Digital First Services
The IoT devices and software systems are secondary to the services that the construction customers need to create or improve their business processes. Most of the digital requirements need various access points and permissions depending on who, where and when the data is being interrogated. Machine operators might require equipment fault finding on their mobile phone, while the site office may investigate multiple machine productivity, and a central office may need the overall fuel efficiency data from various projects.
These capabilities are available from today's applications (e.g., Trackunit Iris) and offer off-the-shelf services that work instantly. This includes the ability to connect with the customers' entire fleet, together with a host of accessories to enable high security, jobsite safety and productivity gains.
Standards are important to the gathering of data and its potential layered augmentation by systems or devices across the application or approved IoT platforms to expand the economic usefulness of the data. This process should not create a data dump or even offer data access through an API, rather the purpose is to translate the data into a meaningful service architecture. In this way it translates data into appropriate responses, such as service alarms, engine idling, fuel consumption data, or allows operator access to specific machines, to gain business and safety benefits from the data.
The increased use of data at a granular level is changing the relationship between OEM, rental company, and contractor. New business processes, such as billing opportunities will allow rental companies to provide more precise usage-based invoicing, and better utilize the fleet, while building a stronger customer relationship. Machine servicing and maintenance scheduling will be more accurate and spares pre-ordered to ensure equipment uptime is maximized. What is key is a digital infrastructure that users can rely on to offer a better experience to their customers dependent on where they are in the ecosystem.
The connected devices are a fixed technology, developed over several years and optimised for use. The device firmware currently requires in-field upgrades, which is a time-consuming process. However, the trend to over-the-air upgrades is building. The ability to augment the device capability without needed in-field engagement will reduce costs and increase customer update activation. Once a reliable solution =is developed, this will improve the 'time to quality' needed. We see it now with Tesla cars, where systems updates are downloaded when the vehicle is in an inactive state, ready to be activated the next time the vehicle is used. We believe that construction systems could see an average improvement of between 10-20 percent over the course of the device lifetime, through the development of over-the-air upgrades.
The growth of construction tech and the benefits that early adopters are gaining will incentivize the industry to invest in technology solutions. We are at the early engagement stage, and this can be judged by the $11.1 billion invested in Construct-Tech start-ups compared to other industries, such as the $772.5 billion invested in FinTech start-ups (between 2015-2021 – Bain & Company). The benefits for data driven organizations are obvious, being 23x more likely to outperform competitors, and 19x more likely to achieve above average profitability. Now there are two outcomes that should provide motivation for digital transformation.
1 https://policyadvice.net/insurance/insights/ construction-industry-statistics/

Soeren Brogaard is CEO at Trackunit, the leading SaaS-based IoT solution and machine insights provider to the global construction equipment industry. Trackunit collects and analyzes machine data in real-time to deliver actionable, proactive and predictive information, empowering customers with data-driven foresight. From operator safety and machine health to business optimization, Trackunit's industry-leading telematics software, hardware and fleet management services benefit the everyday operations of the customers worldwide.
https://www.trackunit.com/