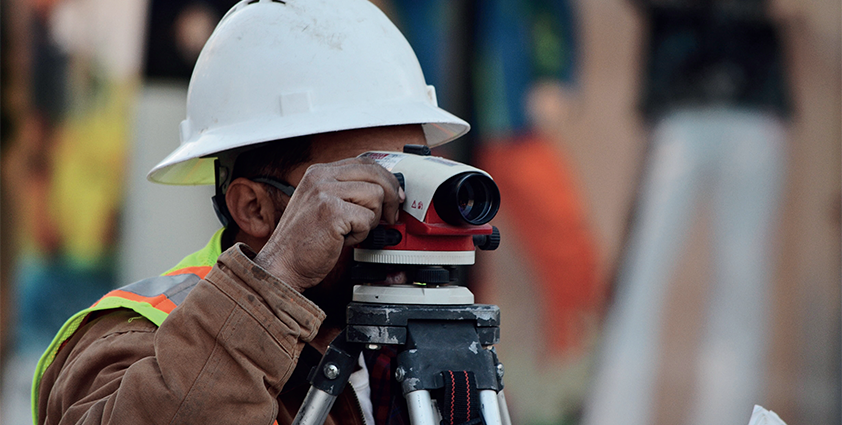 The construction industry is one of the most dangerous industries to work in. Data from OSHA – Occupational Safety and Health Administration – shows that in 2019, one in five worker deaths that took place in the private industry, occurred in construction. In such dynamic workplaces with high exposure to risk and the growing complexity of operations, ensuring the health and safety of all those on-site is a challenging task. Here, Kenny Ingram explains how the adoption of emerging technologies and innovative safety management practices can help organizations attain elevated levels of health and safety.
The construction industry has traditionally been slow to adopt new technologies. Studies suggest that this could be a leading factor in lower levels of health and safety in the industry as technology proves to be a critical element for both. When it comes to innovative approaches to safety management, such as Prevention through Design (PtD), the construction industry is also behind the curve. PtD is still an emerging safety management practice in the United States, but has already garnered high levels of success in other nations; as seen in the UK, where PtD has been mandatory by law since 1994. PtD is a process where safety risks are removed during the project design stage, completely eliminating worker exposure to risk. Where the approach is growing in the US, emerging technologies can help propel this practice further.
The recent onset of the Covid-19 pandemic has further brought into focus health and safety. With construction workers deemed as essential workers and having few options to work from home, safety protocols had to be redesigned to ensure the safety of workers against Covid-19 infection. Now is the time for the construction industry to rethink health and safety to address traditional and new safety challenges. The implementation of emerging technologies will be instrumental in addressing the aforementioned challenges. From BIM 3D visualization and AV/VR immersive environment tools to IoT sensors and wearables, emerging technology is helping overhaul outdated health and safety practices.
BIM to create a safety masterplan
Building Information Modeling (BIM) is one of the leading technologies used to improve on-site health and safety standards. While by no means a new technology anymore, its implications for health and safety are gaining significant recognition as it becomes a key tool in safety management. Through BIM 3D modelling capabilities, organizations can gain hyper-realistic oversight of the entire construction project work zone, allowing potential safety hazards to be identified and designed out before work starts. BIM enables construction organizations to implement world-class safety management strategies, such as PtD and eliminate worker exposure to risk entirely. Real-time data from other safety technologies can also be integrated and collated within BIM to facilitate visibility and communication across the entire project taskforce, creating a safety masterplan.
Remote access technology for elimination of risk exposure
Augmented and virtual reality (AV/VR) technologies provide greater levels of safety through the use of immersive environments in training. Rather than learning from lectures and presentations, immersive environments allow for practical training completely removed from the safety risks of an active work zone. This is particularly important for new, inexperienced workers to gain essential experience in a safe and controlled environment.
Remote access technology can also be used to conduct high-risk inspections. Unmanned Aerial Vehicles (UAV), commonly known as drones, eliminate worker exposure to risk by enabling remote inspection of hard to access and high-risk structures, such as, in steel installation and electrical line maintenance. Drones, in particular, are proving popular for this, with usage tripling in 2020 alone.
Covid-19 has further driven demand for remote technologies due to the need for social distancing. Here, immersive environment technologies and drones not only help with traditional health and safety concerns but can also address new safety challenges.
Personalized safety for worksite hazards that cannot be controlled
In circumstances where worksite hazards cannot be foreseen and removed in the design process, such as in outdoor environments, personalized safety is required to reduce the impact of risk. IoT sensors that feed real-time data into cloud-systems can be instrumental in monitoring and alerting workers of present safety hazards in difficult work environments. IoT sensors can be worn in the form of clips or necklaces to alert construction workers of nearby hazards, examples of this can be seen in recovery of electrical lines after storms. Sensors can detect the electromagnetic field of fallen live wires and notify workers of this unforeseen hazard, reducing the risk factor.
Personalized safety is also gaining notoriety as concerns for general well-being are on the rise. Wearable technology, such as smart hats and clips, can monitor the physical condition of workers to indicate when workers need to take breaks or when it is no longer safe for equipment to be operated so that appropriate interventions can be taken to ensure worker safety. Exoskeleton suits are an example of the extent to which wearable technology can be employed. This technology can even reduce the risk of work-related musculoskeletal disorders (WMSDs) by reinforcing workers' movements to prevent strain and muscle injury from heavy lifting and repetitive tasks.
Technology to close the gap in health and safety practices
There are various ways in which technology can be implemented across the construction industry to improve traditional health and safety concerns while also addressing new challenges. Technology not only improves the safety of working environments, but can also promote overall well-being for construction workers. There are still even broader implications for emerging health and safety technologies in bridging the skills and age gap within the construction workforce. Older workers can be better supported through the assistance of technology and younger workers can develop greater skills even with a lack of industry experience. The safety of workers is paramount, and adoption of innovative technologies and safety management practices will bring construction health and safety into the 21st century.
For a list of the sources used in this article, please contact the editor.

Kenny Ingram is VP of Construction & Engineering at IFS. IFS develops and delivers cloud enterprise software for companies around the world who manufacture and distribute goods, build and maintain assets, and manage service-focused operations. IFS' industry specific products are innately connected to a single data model and use embedded digital innovation so that customers can be their best.
www.ifs.com