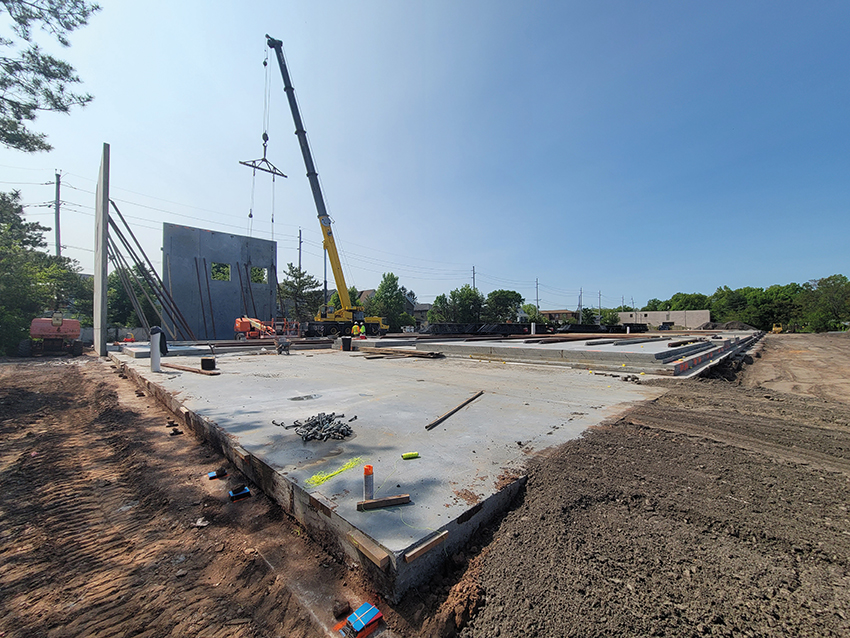 Solutions to, and reflections on, the current climate; from Deugen Development's CEO 
Having been founded in 2011 by a father and son duo; Frank and Eric Gormeley, Deugen Development possesses a vast wealth of knowledge surrounding the construction industry. Construction Today last spoke with the New Jersey-based enterprise about its expertise in 2021, so we're sitting down to catch up on how the team has fared since then.  
"In the aftermath of Covid-19, there have been lengthy lead times on all manufactured products, and even getting hold of materials became particularly challenging. A lot of people have been having to play catch up, but fortunately for us, we preordered a lot of our material well in advance, even before the pandemic. We are starting to see a return to normality, with lead times decreasing, but prices are still incredibly high, which I don't see changing until the slowdown begins to impact inflation and drives them down," says CEO Eric Gormeley. 
"This last year we have worked on a large number of different projects, in fact, over the last two years we've had more on our books than the company has ever had before," Eric continues. "Recently, we've been putting out a lot of bids, but unfortunately, since the rates really started to hike up, a lot of owners have begun to halt any new projects from going forward and there is a major slowdown occurring as we speak."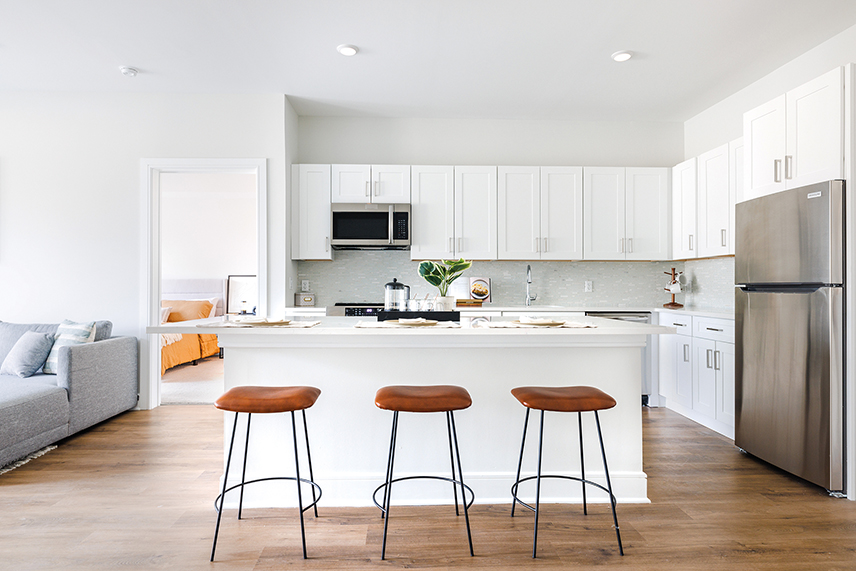 An incubation space 
Deugen Development's typical workload is divided down the middle, with one half consisting of its own projects, and the other focused on facilitating the developments of others. "Acquiring land entitlements to get projects approved in New Jersey is a bear of task," he says, "it has taken me years to get some of the current jobs we're working on off the ground, but it's great to see them finally coming to life. 390 Central Ave in East Rutherford is an excellent example of this; we are just starting to stand up walls now after we put in our initial offer on the property in 2019. 
"Another project is at Gates Avenue in Montclair, where we are turning an old industrial building into office and co-working space. The overall feel isn't actually too dissimilar to our office in Hoboken, which is a turn of the century manufacturing building with a very industrial aesthetic. When I first saw the Montclair location, I recognized the same qualities. 
"Our building here is a community center, so it hosts office space, yoga and dance studios, an architects firm, a coffee shop, the list goes on. It's a wonderfully eclectic mix that stands as an incubation space for people who are just starting out and trying to grow their businesses, which is the vision I want to bring to life at Montclair. It's another industrial building featuring heavy timber beams and exposed bricks, and we've pre-leased the majority of it already. There's an architectural studio that specializes in lighting on the third floor, a restaurateur on the first, and potentially a podcast studio being established on the fourth, which is pretty cool. 
Job satisfaction 
The business has also recently cut the ribbon on its 1000 North Avenue location; a redevelopment project in New Jersey that's established a new 120-unit complex in Plainfield. "We started there exactly two years ago to the day," Eric says, "and it's been challenging for all of the aforementioned reasons; the whole post-Covid situation, procuring materials, inflation prices going up. We had a rather painstaking experience with the utility company too, who changed our incoming utilities from a pad-mounted transformer to a volt transformer halfway through. That delayed the project somewhat, but we're super pleased with the outcome. They're large, spacious units with a state-of-the-art amenities center, and ultimately comprise our largest construction project to date. 
"Seeing operations like this come to a close is the exciting part, it's why I love working in construction. I actually went to school to study economics, but ended up returning to the family's roots. It's such a thrill to work on a construction site every day, and getting to see the project's progress develop week by week. No two days are the same, there's always a new challenge to be tackled or skill to be implemented, so things never have a chance to become mundane. When you finally get to attend the completion ceremony, it's such an incredible feeling to see what was once a dilapidated old structure, transformed into a beautiful new  
building. That's why I do this."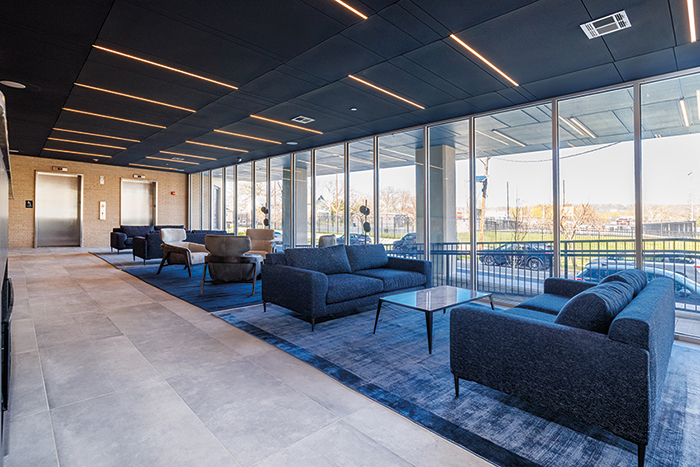 Hit the ground running 
As talk turns to the future, Eric shares some concerns that he has for the wider industry. "I think 2023 is going to be a slow one for everybody, and I'm just hoping that by the time we hit election year that rates will have normalized, and owners will be tired of sitting on their hands, unless this is the new norm. I imagine there are plenty of people across the industry wishing for more activity in 2024, and praying that they'll make it to 2025. Costs are close to double what they were three or four years ago, which coupled with interest rates doubling, is going to have smaller organizations backed into corners.  
"Even from our side of the development aspect, as we're looking at future projects, it's getting difficult to get any kind of deal to pencil out. Sellers are still stuck on the old numbers, but unfortunately for them, the new numbers are very different, and a lot of them aren't ready to bridge that gap. There are a select few, however, who are starting to realize that they're not going to get those numbers anymore, and are succumbing to selling at a minor discount. All these smaller guys who once upon a time couldn't keep up with incoming work and whose phones were ringing off the hook, are now having to rely on the banks for financing, which is just nonexistent. The prices will definitely come down soon, but it will just be a rough time for folks until they do. 
"Personally, when looking to the future of Deugen Development," he concludes, "I want to see our work balance shift to 90 percent our own projects, while making up the other ten with other developers' contracts. So, in the meantime, my primary focus is to get as much work teed up as possible, so we're ready to hit the ground running once this has all blown over."