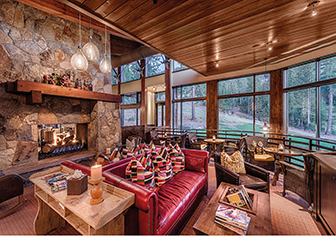 Associated Building Supply's CEO talks fairness and future growth 
Chris Cole, CEO and Founder, established Associated Building Supply Inc (ABSi), after leaving his previous role as a Regional Manager for National Wood Clad Window and Door Manufacturers. "After studying for my degree at The Citadel, I spent a number of years in the Airforce and working for the government," Chris opens. "Having amassed the necessary skills and discipline to run a company successfully, I leveraged my experience to open the first ABSi location in Oxnard, California, in 1993. In 2006, when I was looking to adopt a more aggressive growth strategy, I brought an old colleague on board: Scott Thurber, President. Together, since then, we have grown ABSi from $3.8 million to $75 million, today, and transformed the
enterprise into a nationally recognized brand and high-producing dealer for vendor partners.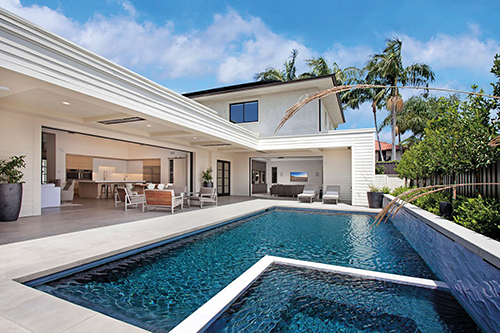 Quality solutions
"From our humble beginnings in Oxnard, we extended our services across the entire state of California, by opening nine high-end showrooms. Furthermore, and as a result of three decades' worth of fair business trade with builders, architects, and homeowners, we have expanded into various US markets, including Texas, Nevada, and Utah, to fulfil our corporate vision, and the needs of our loyal clients. Each of our showrooms is designed to offer a customer-friendly space, in which clients can comfortably conduct meetings, while examining our collections.
"Our key operational values set the tone for our 100 percent customer-satisfaction driven approach to sales," he continues. "We take great pride in the wealth of experience and knowledge that our sales teams possess, as they are factory-trained window and door professionals. It is our mission to accurately sell and deliver products that turn dreams into reality, while working closely with customers to ensure their budgets' requirements are fully met.
"Our Director of Architectural Services is always on hand, to support builders and architects with factors such as product application, code compliance, and technical specifications. Regardless of which industry you're in, or what kind of products or services you provide, your customers are the most important part of your business. Having achieved multiple national awards over the years, we're incredibly grateful to each of our customers, employees, and vendors."
The development of the ABSi's product portfolio encompasses over three decades of brand research offering customers a wide variety of domestic and European window and door solutions that achieve infinite architectural design needs. Just as important, its product collections consist of reputable brands that have been thoroughly vetted by industry experts. Each of its ranges categorically deliver the highest quality solutions at the most competitive price points in the industry.
Fairness doctrine
The portfolio consists of both residential & commercial product solutions by means of five unique window and door collections, which include: The Steel Collection, The Architectural Aluminum Collection, The National Brand Collection, The Premium Wood Collection, and The Vinyl Composite Collection. These offer energy efficient, aesthetic, and performance-based solutions in a variety of thermally broken and non-broken window and door substrates from ultra-high end thermally broken steel to Vinyl.
"Our fairness doctrine is what truly sets us apart," Chris states. "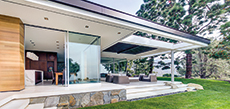 It's not just a buzzword, it's the active heart of the company. Core values are non-negotiable beliefs, which are central to the conduct of all corporate operations, and the basis from which all decisions are validated. Our fairness doctrine is the single most important core value within the organization, and spells out the key requirement of all our practices; if it is fair to both parties, it is correct. 'We must treat our customers, employees, and suppliers with respect and consideration, and they must in turn, reciprocate.' Fairness invariably leads to respect and courtesy between parties, from which long lasting relationships will thrive.
"I am incredibly proud of the ways in which we have upheld our core values throughout our significant growth. The biggest challenges we've seen have all been external, specifically post-Covid business practices and supply chain issues. These have forced us to adapt new strategies in gathering, maintaining, and closing business. Some of the old school techniques have had to be abandoned, with more modern, technological approaches taking their place.
"Similarly, like many others, we've been feeling the logistical and commodity-based pressures caused by the ongoing supply chain issues across the globe," Chris explains. "Of the 30 or so years that we have been trading, I have never seen market volatility like this. In response, ABSi has attempted to mitigate any impacts. We are committed to our partner approach for our clients' best interests, in which communication comes first and foremost. To that end, we are working to manage partners' expectations with honest and timely input wherever we can.
"Regardless of this," he concludes, "we are forecasted once again to exceed our proforma numbers for 2023. We are anticipating a historical correction, under which our momentum will continue to build throughout the year, and the fourth quarter will be our strongest. Last year we experienced a supply chain driven anomaly of business in the first four months. Our pipeline is pregnant with projects that are very close to materializing, and, while airing on the side of caution, on account of inflation, interest rates, supply chain, and the weather, we will continue to keep the pace of an industry leader."