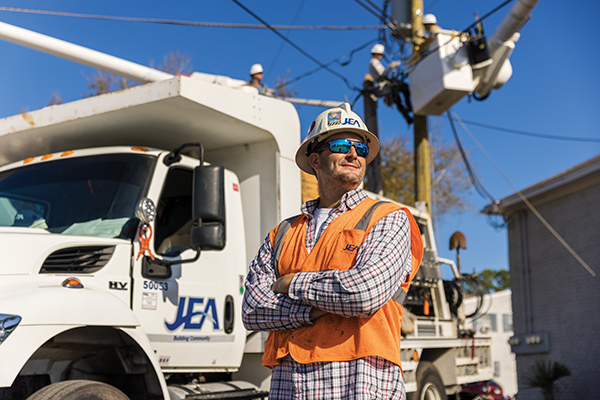 Behind Florida's number one community-owned utility – JEA  
For those outside of Florida, or for those living in the Sunshine State and unaware, here's a snapshot history of JEA.  
Before its new nominal anacronym, JEA was known as Jacksonville Electric Authority. In 1895, the City of Jacksonville started generating its own electricity, necessitating a local authority. Fast forward to 1967, city and county governments consolidated, which resulted in the newly named electric division: Jacksonville Electric Authority.   
In 1997, the electricity operator merged with the city's utility department and became responsible for Jackson's water and wastewater treatment. The new partnership became JEA the following year.  
Today, the 128-year-old firm is the largest community-owned utility in Florida and the eighth largest in the US. It operates across four counties and employs in excess of 2000 people. 
Community commitment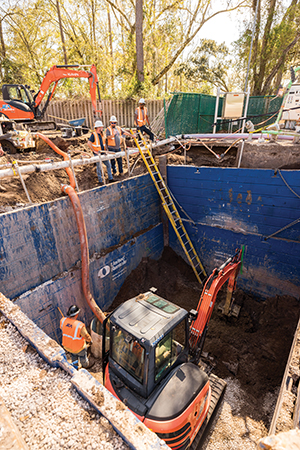 To better understand the philosophy behind the business, we recently sat down with JEA duo, Alan D. McElroy and Jenny McCollum. Alan is Vice President of Supply Chain & Operations Support, whereas Jenny is Chief Procurement Officer & Director of Procurement Services & Inventory Planning. 
Both stand to offer us a valuable insight into Florida's chief not-for-profit utility. First, though, let's get to know them a bit better. 
"I joined JEA about ten years ago," says Alan. "When I first came in, I started as the Manager of Fleet Services, and have since added more and more groups to my team. 
"Now, on top of fleet services, we have procurement, warehouse operations, facilities, physical security, investment recovery operations, emergency preparedness, and utility location services. 
"It is quite a broad span!" he laughs. "But fortunately, I have wonderful leaders like Jenny in each of these diverse groups. It is interesting, really: we are basically the support group for the organization. 
If any one of these departments falters or fails, then things could get a little bumpy!" 
Over to Jenny. "In my role, I am responsible for the annual purchase and spend of about $500 million with JEA," she reveals. 
"Everything I do is the result of strong strategic direction, valuable vision growth performance of procurement, and insightful inventory planning. This enables us to run a diverse supplier program.  
"I have spent the last two decades working in the public sector. Therefore, I hold civic duty and community work in very high regard." 
So does Alan. It turns out to be an important talking point, and one worth dedicating time to. As Alan goes on to explain, JEA is constantly investing in its local communities. 
"For a start," says Alan, "most of our employees are homegrown – if not from Jacksonville, then they are likely from Florida. This is really important to us. 
"We do quite a bit of work partnering with businesses in the area, and we are constantly giving back to the community. That is not just from an economic standpoint – and it is worth noting that we are one of the key drivers of economic development in northeast Florida – but also from a participation standpoint." 
Clean energy goals 
JEA also sponsors a variety of volunteer and ambassador programs. "We love going into schools and talking about utilities," Alan continues. "In my mind, we are vested – and invested – in local communities; we want to partner with and help grow different parts of northeast Florida, investing in them with our time and infrastructure to better serve our customers." 
And there are many customers. JEA proudly serves approximately 500,000 electric, 383,000 water, 303,000 sewer and 22,000 reclaim water customers in northeast Florida. With this level of responsibility, fiscal transparency is crucial to establishing trust with its customers "We are both dedicated to the community and the responsible spending of customers' money," shares Jenny. "We always strive to be effective and prudent when it comes to our expenditures. 
"We achieve this by bidding competitively for goods and services, or by negotiating contracts for single-source providers that share our mission. Indeed, we prioritize cost-effectiveness in procurement decisions rather than, for instance, solely focusing on obtaining the lowest cost.  
"To that end, we consider factors such as long-term costs, quality, and local economic impact, in addition to price, all while making sure our projects are on-time and within budget by monitoring supplier performance." 
While on the topic of community, Jenny extends its meaning to JEA's commercial network. "We have very strong supplier relationships," she affirms. 
"We also have the privilege of working with agencies throughout the US – not just in Florida. This enables benchmarking with them and an opportunity to piggyback off established contracts in situations where we believe it makes sense to do so. Leveraging all of our relationships has helped us mitigate the global supply chain issues. 
"Regarding mitigation, I wouldn't say there is one recipe for success. Our efforts have involved redundancy in our supply base, flexibility to accept alternative designs, building better forecasting models internally to plan further ahead, developing communications plans, and ensuring the team has the resources they need to do their job well. Diversifying our supply base has helped to mitigate both disruptions as well as looking into more flexible contracts to include cost adjustment models."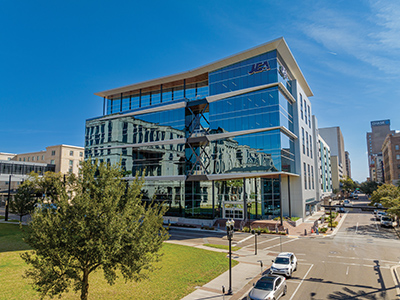 We have talked a lot about the short- and long-term, with JEA placing much emphasis on the latter – but what does JEA have in store in regard to the former?  
Alan's quick to respond. "We are in the process of completing an electric Integrated Resource Plan (IRP)," he says. "This will mean we can look 30 years into the future; it will reveal how we can generate enough electricity and water for our customers." 
As part of the IRP process, JEA is considering investments in solar as part of its clean energy goals. "There are tons of opportunities," Alan goes on. "In fact, it will likely include technologies that have not been invented yet. But solar is going to be key. 
"We are working hard to figure out its applicability and precisely how it can benefit customers. In doing so, we are drawing closer to utilizing carbon-free energy sources.  
"We have been in contact with several solar farms already. It is a really exciting time to be at JEA; we cannot wait to see what the future will bring." 
Alan also informs us that JEA is gaining momentum in its promotion of electric vehicles. The Jacksonville-based not-for-profit has even started to host events with neighboring agencies to champion the green cause. 
Map, measure and mitigate 
For Jenny, JEA's future must be one that mitigates risk. "In the next few years, I see us as a company that is constantly growing, but also one that can continue to tap into its robust partner and supplier network to facilitate mutual expansion. The past few years of disruptions have driven a need to ensure communications are open and transparent. We need to build a plan to map, measure, and mitigate together. 
"I'd like for us to continue to be more aware of what is happening in the market, be stronger in analytics, faster to market and quicker to react to changes. Most importantly, continuing to be guided by the company values and mission as we tackle challenges. There will be a lot of change over the next five years and with that comes opportunities.  
"We will continue to refine our supplier risk program and see that grow with each pass, as well as continue to grow the team's talents and diversity of skills they bring to the table. Automation will undoubtedly be key as we grow, and we will look to embrace a future way of doing business – not just internally, but externally within our local communities. 
"I see us only getting better and better," Jenny concludes. 
www.jea.com