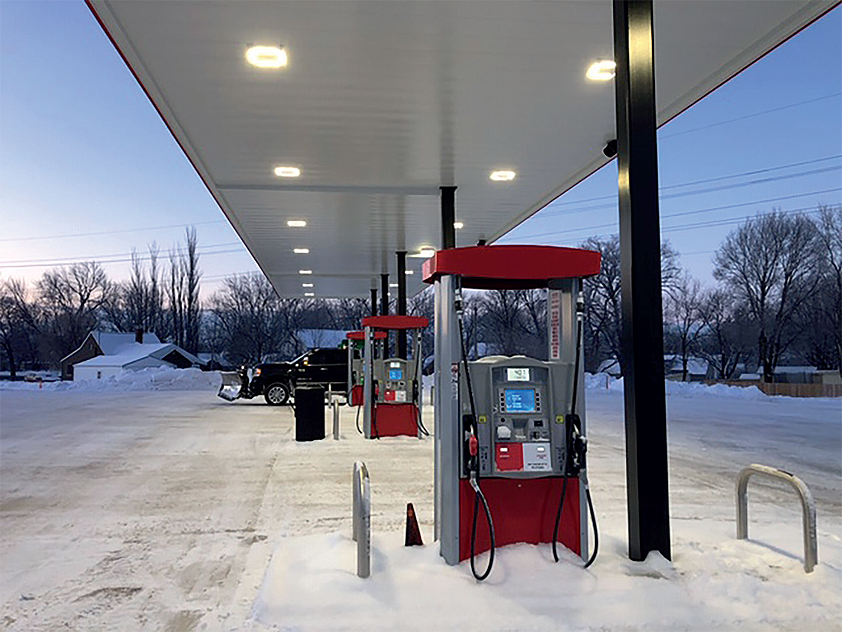 Powered by solutions
In a world where the built environment is continuously evolving, Seneca Companies prides itself on being the one-stop company that brings the visions of its customers to fruition
What began as a small business specializing in fuel systems in 1972, quickly expanded into an ecosystem of several divisions that form Seneca Companies. Back then, Chris Risewick had plans to deliver unrivaled value to the petroleum industry, and over the course of 25 years, the success of the company enabled it to diversify into other sectors, ranging from automotive and fleet, remediation and process controls, to waste solution services.
Now, with over 330 employees working in ten locations throughout the Midwest, Southern and Mountain regions across the US, the business has built over four decades of proven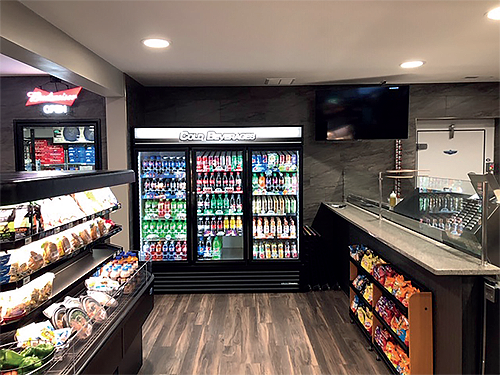 experience to continue Chris's vision. Excelling in six divisions, Seneca is a complete solution of services ranging from fuel systems, to environmental compliance, energy solutions, automotive equipment, general contracting and waste solutions services.
You might think that a company of this size would struggle to uphold a motivated and dedicated company culture, however, JC Risewick, Seneca's President, shares with us how he and his team have implemented several mechanisms to guarantee the reliable and thorough expertise provided by the business, as well as ensuring that the employees that keep the company's cogs turning are well supported to perform to the best of their abilities. "Firstly, we don't have many layers of management to get through to me for example. We believe that the more complex the management hierarchy is, the more difficult it is for communication to happen effectively," he explains. "Even for corporate management, we allow anyone trying to reach us to go as high as they need, which means that we don't put in processes and policies just for the sake of it – it's all to benefit our clients," continues JC.
Company culture
Although Seneca is led by an ambitious and driven management team, it is also determined to ensure that its entire staff is equally as motivated and well-equipped to get the job done from the get-go, which is why it also provides thorough corporate and technical training to all new employees. "Our technical training facility is geared with equipment for people who are just joining the business. Whether they are new to or experienced in the industry, we offer them some hands-on experience in working with and servicing our equipment before they hit the road," JC informs us. He continues to elaborate that when it comes to corporate training, Seneca implements internal programs, which are made to help demonstrate the standards and expectations the company set for those joining the team. "We get them up to speed as fast as we can, rather than simply handing over some tools and wishing them luck as we send them on their way," he adds.
Finally, Seneca practices risk retention as part of its employee evaluation method. "Every year, we implement a sort of 360-review process. In our version, we sit down with the people who work with the person being evaluated. It's a confidential environment, very professional and respectful, there are no personal attacks and no name calling. We focus on finding out how we can further them in their careers during this time, or if someone is not performing as is expected, we want to know how we can remedy that. I sit through every single one of these, and although it is fairly time consuming, it allows us to get a great review of who all our people are in the workforce," JC highlights, and with many employees who have over 20 years of tenure with the business, these measures clearly demonstrate that Seneca is on the right track to maintaining the successful company culture that keeps its wheels moving forward.
Owing to the fact that Seneca consists of smaller sectors serving different industries, it has developed within each division different abilities to offer unique opportunities for customer needs. "We have competitors in each division but obviously none of them can do what we do. We're really a full-service operation as opposed to just construction, or just parts and pieces or environmental compliance," JC tells us.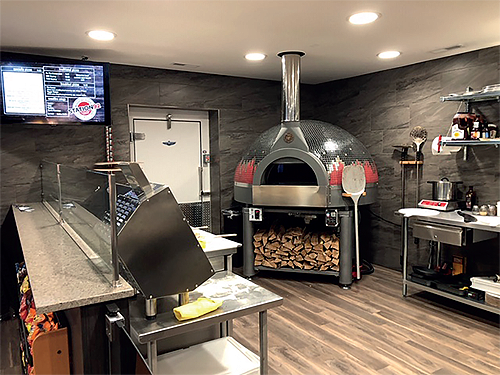 Care & innovation
Evidence of how the business pulls its divisions together as a complete solution provider can be seen at a now bustling service station in Walnut, Illinois, where Seneca was contracted to transform a 60-year-old gas station and service store. Seneca had worked with the client prior to the purchase of the property to design a new convenience store and truck stop from the ground up, but due to real estate and property development constraints, the owner requested Seneca to investigate the possibility of purchasing the existing station and doing a complete remodel. "Although this was not our client's first-choice approach to his new venture, Seneca General Contracting division along with a tight partnership with our convenience store-specific architect, were able to help our client visualize the potential of this existing property," JC comments.
He goes on to explain that the client created more than just a convenience store; he brought something new to the community to fill the void of great grab-and-go fresh food offerings as well as a restaurant, which can also be converted into an open-air dining concept when the weather permits. Additionally, this design was able to capitalize on the popularity of motorcycle enthusiasts in the area and houses events like poker runs and bike nights, which then drove the need to offer a premium gas product to their fuel line up as well that Seneca was able to provide.
The client and owner of Station 92, Marcus Fisch, noted that the business's team was second to none. "I have worked with many construction crews over the years, yet the Seneca project managers were responsive, open to ideas, adaptive and accommodating. I am extremely happy with the outcome, and it's a hit in Walnut. We're so busy, we don't even need to advertise," he said.
Achieving the completion of projects such as Station 92 would not be possible without the care and innovation that Seneca sews into each of its divisions. Internally, the company incorporates data into its business as a means to increase its efficiency. By delivering valuable figures to customers, Seneca is able to assist them with making the best decisions for their business around the services that the company offers. "We strongly believe in new systems helping us support our clients in the best ways possible. After recently completing our sales and marketing system upgrades, we are looking forward to an upcoming Enterprise Resource Planning upgrade as well," highlights JC.
Growth trajectory
The measures put in place to continually provide world-class services has enabled the company to expand further into innovative energy solutions in its automotive and environmental sectors. Although fuel systems are at the core of the business, Seneca is looking to adapt with the increased demand for electric vehicles and the new technology that will support this evolution. Having recently partnered with ChargePoint, the largest and most accessible electric vehicle charging network in the United States, the business now builds EV chargers. "These chargers are another opportunity to diversify our business and stay ahead of the curve to complement 'the complete solution.' The ChargePoint partnership has allowed us to break into a relatively new opportunity in the United States to offer EV charging systems to our existing customer base, as well as possibly explore some additional market areas," JC explains.
In light of these exciting developments and having come out of a unique and challenging 14 months, 2021 is set to be a strategic year for Seneca. With additional expansions already in the pipeline, such as a new office in Omaha and an acquisition in Oklahoma City, the business is determined to keep one goal at the top of its priority: continue its impressive growth trajectory. Seneca's ability to weather any storm demonstrates the skills of its durable team and proves that there is no telling which sector is next on the list for this company to master.
Seneca Companies
www.senecaco.com
Services: One-stop providers in project design and planning, maintenance, service, parts distribution and compliance