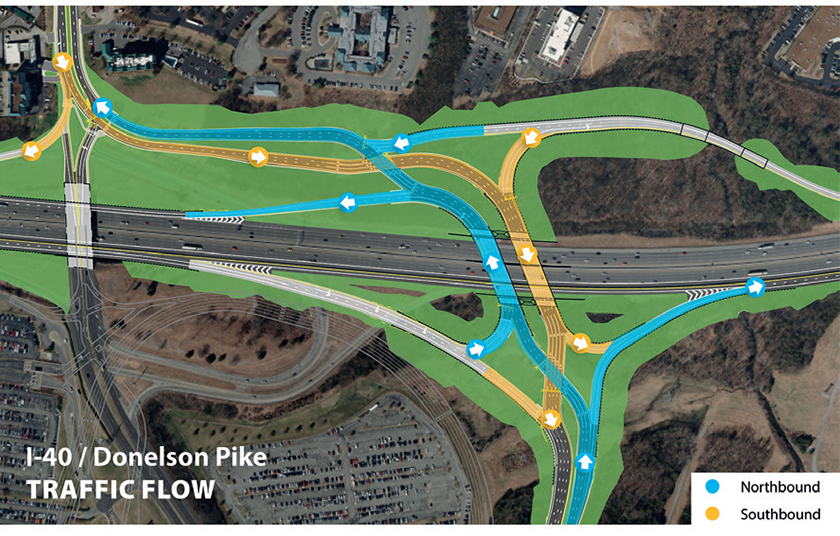 The five-year, $135 million project for the Tennessee Department of Transportation (TDOT) broke ground in July and will update the junction to a diverging diamond interchange (DDI) design. Superior will also relocate Donelson Pike (SR 255) to the east of the existing roadway to accommodate the new design.
The existing interchange will be repurposed, primarily providing access to expanded BNA facilities. Construction of BNA property by Metro Nashville Airport Authority (MNAA) will occur simultaneously with the planned TDOT project.
"Reconstructing this interchange will increase capacity, correct geometric deficiencies, and improve its overall operation, providing efficient access to the airport, I-40 and other nearby businesses," said Jeff Anderson, Tennessee Division Manager, Superior Construction.
The construction project is expected to be complete in September 2027. "We will leverage our experience on other similar projects to complete this important project," said Pete Kelley, Chief Operating Officer, Superior Construction. "This traffic design has proven effective and convenient in those communities. Commuters, visitors and residents in this active Nashville area can look forward to the same."