Plumbing Distributors Inc was founded by Glad Mealor and Ronald Pratt
Relationship-based business
Customer experience is king at Plumbing Distributors Inc., and after its recent acquisition of W.A. Bragg & Co, the company has its eyes on yet further growth
The story of Plumbing Distributors Inc. (PDI) stretches back to 1973. It's then that Glad Mealor and Ronald Pratt, along with Glad's son Sid Mealor as their first employee, founded the company and set about distributing plumbing products from a 3000-square-foot warehouse in Lawrenceville, Georgia. Together, they developed a service model capable of competing with the very best, and it wasn't long before the company began attracting the attention of major brands.
From those humble beginnings, PDI has grown into a large wholesale distributor and retailer, operating branches, and showrooms in three states. The company offers a wide range of products, from plastic and cast-iron pipes and fittings to toilets, sinks, bathtubs, faucets, and lights. But the secret to PDI's success is more than scale, nor does it depend on a unique product offering. According to Coley Herrin, President CEO of PDI, it's all about the experience.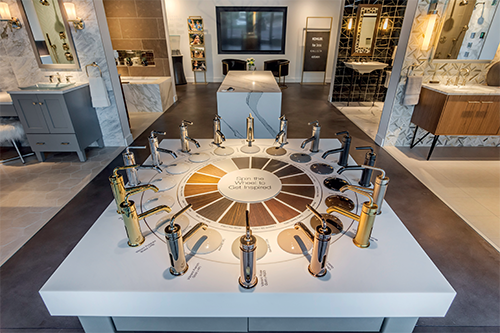 "We understand that customers can buy the products we sell in various places," Coley says. "So, we don't make it about the product. Instead, we focus on providing our customers, whether they're a plumbing contractor, a builder, a designer, or a homeowner, with the absolute best experience in dealing with us. If we do that, they're more likely to come back and continue supporting us."
But customer service isn't a given. It takes hard work and determination from the excellent PDI team. "Our competitive advantage is our people," agrees Fielding Alderman, Executive Vice President & General Manager at PDI. "We've tried to make all aspects of working with PDI as smooth, easy, and frictionless as possible for our employees, vendors, and customers.
"For our employees, it means they have a good experience coming to work every day with an opportunity to build their career," he elaborates. "For our customers and vendors, we hope to establish and grow lifelong partnerships and be a trusted solution in our industry."
Speaking of growth, it's an exciting time for PDI. In June 2022, the company announced its acquisition of W.A. Bragg & Co., a leading distributor of residential and commercial plumbing, and electrical, and irrigation supplies, along with major appliances. It's the latest in a series of acquisitions, which also saw West Georgia Plumbing Supply join the PDI family in 2021.
"We're always focused on expanding our product offering," Fielding tells us. "Our acquisition of W.A. Bragg has furthered our opportunities in irrigation, electrical, and appliances, as well as allowed us to reach customers in new markets. And even with this amount of growth, we are still able to stay true to our overall company mission."
"We have a grow or die mentality," Coley suggests. "If you're not moving forward, you're moving backward. So, every day, our goal is to progress a little bit further than we did the day before. Throughout our long history, that's what PDI's always done. As a collective group, we will find a way to accomplish whatever it is that we've set our minds to."
W.A. Bragg boasted six showrooms and nine branches at the time of its purchase, including locations in cities throughout Georgia and South Carolina previously unserved by PDI. "It's the largest acquisition we've ever made," Coley says. "Not only has it taken us to a total of 20 branches and 13 showrooms, but it's also proved a great fit in terms of new markets, which we've then been able to integrate into the PDI model. For our employees, it was a source of great excitement, and everyone rallied behind it to help the initiative succeed."
As comments from both Fielding and Coley suggest, culture is important to PDI, and has proved a decisive factor in the company's pursuit of investment opportunities. "With the acquisition of both West Georgia Plumbing Supply and W.A. Bragg, both were excellent family businesses with a record of taking care of their people, customers, and vendors," Fielding reflects. "Their company culture meshed really well with what we strive to do, and we are seeing the positive impacts of these business opportunities."
Much of PDI's recent success has come amid a backdrop of disruption, as the arrival of the Covid-19 pandemic wreaked havoc on businesses across the globe. "The pandemic brought challenges to our industry, and to the cities and states in which we operate," Fielding comments. "But right from the beginning, as soon as we realized the impact that it was going to have, our number one objective was to put our people first. We wanted to weather the storm, doing everything we needed to do to retain all of our employees so that they could continue to provide for their families.
"Although we were fortunate to be deemed an essential business, and despite seeing growth through 2020, it did impact heavily on our supply chain," he develops. "There were many things we had to do differently as a distributor to ensure that we were able to keep the right amount of product, and the right mix of product in inventory."
It's been a period that's underlined the vital importance of a relationship-based approach to business. "As a distributor in a relationship-focused industry, we strive to create true partnerships, not only with our customers but with our vendors as well," Fielding continues. "During the pandemic, it was strategic, transparent conversations with our vendors that allowed us to pivot our business strategies that ultimately allowed us to better take care of our customers.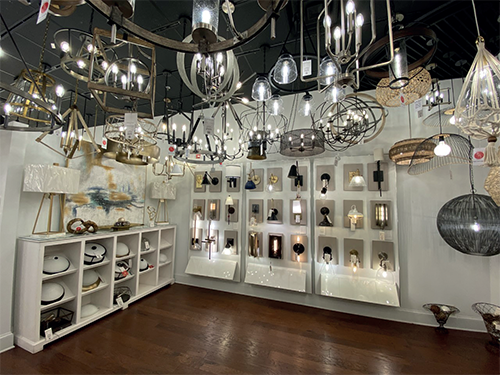 "We have some very strong vendor partnerships within our industry. Some that are going on more than three decades," he goes on. "At this point in our partnership, we truly understand each other and are committed to aligning our long-term objectives. This type of relationship allows us to focus on the growth of our mutual customer base."
"We never leave a meeting with one of our vendors without first asking the question: 'What can we do for them?'," Coley concurs. "If we're going to ask them for something, we believe it's only right that we give them something in return. That's how we approach all our business relationships. It's a two-way street: if it's not just as good for you as it is for me, then it's not going to prosper, and it's not going to hold for the long term. That's the only way to achieve generational growth."
Two years on, supply chains are still reeling from the impact of the pandemic. "I don't know that we'll ever see business go back to how it was back in 2019," Fielding reflects. "But since the end of 2020, there have been more certainties in place." Now into the latter part of 2022, the company is determined to see out the year positively.
"We already have plans to open two new showrooms, under the brand of PDI Lighting & Home," Fielding reveals. "Lighting is a natural complement to our plumbing business and these new showrooms will allow us to continue giving our customers great products and exceptional service. Each PDI Lighting & Home showroom will sit alongside a Kohler Signature Store by PDI, which will continue to strengthen our partnership with The Kohler Company.
"Beyond that, we continue to focus on our growth and expansion and on improving our internal processes to take better care of our customers," he adds. "We're investing a lot of time and resources into training and technology to make our employees' jobs easier and therefore deliver a better level of service."
"There's still so much more we can do, and more products we can offer to our customers," Coley insists. "In the next five years, we'll continue to explore those opportunities, growing both organically and through further acquisitions. The next is always easier than the last; we're looking forward to taking some of the learning from our W.A. Bragg acquisition and applying it in our future dealings.
"I'm very proud of the business, and what we've achieved," he concludes. "We're carrying on the legacy of what Glad started almost 50 years ago. We think about that every day, and use it to guide us in staying true to our core values. That's extremely important."
Plumbing Distributors
www.relyonpdi.com
Services: Plumbing and lighting distributor and retailer