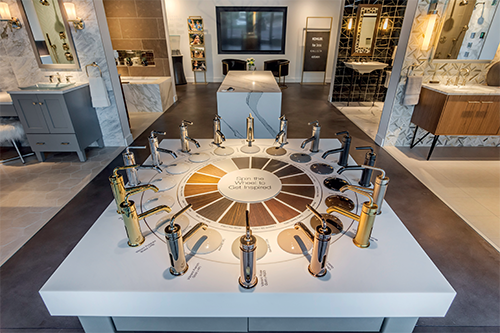 Innovation and sustainability are the driving forces of Ash Grove's success
Cementing strong foundations
With a dedication to quality cement and exceptional practices both on-site and off, the company continues to be a leader for the building materials sector
Ash Grove is proud of the roots it has within the cement industry, and the company is building on its heritage to become more innovative and sustainable for the ever-changing world of construction. For over 140 years, Ash Grove has provided cementitious materials to construct highways, bridges, commercial and industrial complexes, homes, and other structures fundamental to the man-made environment.
The company was established in Missouri, in the city of the same name, as the Ash Grove White Lime Association in 1882. In 1908, its first plant opened in Chanute, Kansas, and throughout the last century, the company has experienced impressive annual growth.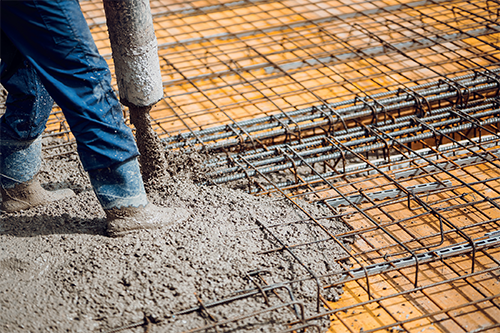 From Construction Today's research, we found that Ash Grove was the largest US-owned cement company until it was acquired in 2018, by CRH, which is a global building materials company with headquarters in Ireland. Since the acquisition, the company has become well-known as one of the big players in North America's cement production sector, with the addition of operations in Florida, the US Great Lakes and Canada. In 2021, Ash Grove shipped 14.3 million tons of cement from its 12 plants and its network of terminals located throughout the Midwest, Texas, and western US.
At the heart of the company's infrastructure is its Overland Park headquarters, which was built during the 60s, and is home to a world-class laboratory that is used to carry out research, and advanced testing of cement, pozzolans, concrete, aggregates, and lime. As one of the best-equipped, privately-owned laboratories in the country, this technical center is CCRL and AASHTO-accredited for cement and concrete materials testing. It is also used to conduct a variety of environmental-related analyses by closely following guidelines set by the US Environmental Protection Agency.
For Ash Grove's cement manufacturing plants, the tech center serves a threefold purpose. Firstly, it assists the production facilities in meeting full product specification compliance. Secondly, it improves the competitiveness and consistency of products through testing and development, and finally, it performs environmental sample analyses that align with government and state regulations.
Tying in with the strengths of its manufacturing capabilities, another key aspect to the company's long-standing success is owed to its team, which consists of a group of experts who are well-acquainted with the demands of the construction industry. Every day, Ash Grove's technical service managers are in the field helping customers solve the common – and uncommon – challenges that may arise in their construction projects. Each individual is equipped with in-depth knowledge and experience with cement and concrete properties and construction practices, which guarantees their capability in expedited problem identification.
The Ash Grove group is also made of pioneering consultants. While some are LEED-certified, all the business's technical service managers are LEED-educated, and work with customers to achieve their project's environmental goals. These experts are equipped to advise on a wide variety of building solutions, including soil stabilization, roller compacted concrete, paving and parking lot solutions, pervious concrete, and building materials life-cycle cost analysis. Taking these skills one step further, Ash Grove's technical service managers are actively involved in local and national cement, and concrete technical associations, including the American Concrete Institute and ASTM International.
It therefore comes as no surprise that Ash Grove is also dedicated to the health and safety of its team, which exceeds industry standards. Beyond the ongoing safety training, Ash Grove has initiated several programs to bring best practice processes into its facilities, and customize them to each location. Each facility develops and implements a health and safety plan tailored to its unique needs to guide efforts that prevent injuries, illnesses and property damage. Included in the programs is a focus on behavior-based safety, where front-line supervisors, employees, contractors, vendors and visitors give feedback to reinforce safe measures and reduce the chance of injury.
In each facility, a full-time health and safety manager coordinates and facilitates company health and safety programs and processes, and each year, Ash Grove is proud to recognize plant-level safety performance through a company-wide awards program.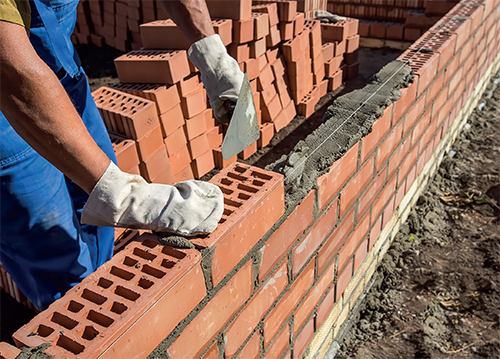 While quality and commitment are dependable traits of Ash Grove's work, sustainability is also a characteristic that is woven into the business's DNA. The company leads the cement industry in the discovery, development acquisition, testing and implementation of new equipment and technologies that continuously meet high standards for emission reductions to maintain its leadership in the use of alternative fuels.
From our findings, the company believes it is a privilege to produce a product essential to the US nation's economic health in a way that protects natural resources, ensures workplace safety and serves the communities in which it operates. As a result, Ash Grove has implemented numerous methods that advocate for greener construction practices, which take shape in various forms across the company's operation.
For example, in December 2011, Ash Grove became the first domestic cement manufacturer to have its entire fleet of clinker manufacturing facilities earn the prestigious ISO 14001:2004 certification. Ash Grove continued investing in this certification and later conformed to the latest ISO 14001:2015 standard.
This internationally recognized regulation sets recommended requirements for an Environmental Management System (EMS). Endorsed by both the World Business Council for Sustainable Development and the Portland Cement Association, the standard is intended to improve a company's ability to manage environmental compliance.
Interestingly, Ash Grove also has one of the highest fuel substitution rates of any cement company in the world. Since 1987, Ash Grove has safely burned alternative fuels in a way that has saved 3.5 million tons of coal. To make this data more concrete, that is the equivalent to filling more than 44,100 rail cars, which would stretch end-to-end from Kansas City, Missouri, to Denver in Colorado.
One of the ways in which it achieves this is through its HOTDISC reactor at the Midlothian plant in Texas – the only one of its kind in the US. Made by FLSmidth, the hot disc combustion device is a large hearth furnace that integrates with the plant's preheater and calciner systems. It burns whole truck tires to prevent over 10,000 tons of non-hazardous waste from reaching landfills annually.
Uniquely, Ash Grove is a member of the Wildlife Habitat Council. Its property in Foreman, Arkansas, is certified as a wildlife habitat, and the business subsequently introduced a program that involves initiatives to enhance aquatic ecosystems and nesting areas for native birds, promoting indigenous plant and pollinator diversity, and hosting environmental education.
However, possibly the most exciting of Ash Grove's green strategies, is its roadmap to carbon neutrality. The cement and concrete industry has developed a plan outlining the opportunities and actions to reach carbon neutrality, which encompasses a five-link chain that starts at the cement plant and extends to the life cycle of the built environment to incorporate the circular economy. This approach to leverage relationships at each step of the value chain demonstrates that the construction industry is capable of tackling climate change head-on.
The five links in the value chain include the production of clinker, the manufacture and shipment of cement, the production of concrete, the construction of the built environment, and the capture of carbon dioxide using concrete as a carbon sink. Although cement and concrete manufacturers do not control every link in the value chain, the roadmap provides direction and incentives that spur achievable and promising action.
Keeping in step with the industry's plan to carbon neutrality, Ash Grove's products and manufacturing practices support the development of buildings that have earned widely recognized standards for sustainable structures. For example, when blended, the company's Durabase and Class C fly ash products are effective soil stabilizers that help extend the life of roads and parking surfaces. When the two materials are combined, they reduce the amount of energy used and carbon emissions dispersed, and improve the durability of concrete.
Ash Grove also takes great pride in its commitment to serving its communities, and in 1997, the business established the Ash Grove Charitable Foundation. With an extensive manufacturing footprint, being a good neighbor in the communities in which Ash Grove serves is its number one priority. Through this platform, the company makes annual grants to support the work of public charities, and in 2021, the foundation donated over 750,000 dollars to approximately 100 qualifying organizations.
As one of the largest cement companies in the United States, and one of the oldest still in operation, Ash Grove plays an important part in the foundation and infrastructure of the US. From what Construction Today has learnt, sustainability will remain at the forefront of the company's operation, while the strength of its people continues to be integral in its overall success. We look forward to seeing the ways in which Ash Grove maintains its leadership in the building materials industry in the years to come.
Ash Grove
www.ashgrove.com
Services: Cement producer