Clearing a path to success
A skilled workforce and state-of-the-art fleet have allowed Northwest Excavating to become Southern California's leader in operated equipment rental and underground dry utility installation
There are two main divisions to Northwest Excavating's operation. First and foremost, the company offers heavy construction equipment rental services, allowing customers a choice of the latest trucks, dozers, excavators, scrapers, graders and backhoes. Additionally, Northwest provides an underground dry utility system installation service, specialising in power and communications. Though it divides its attention between these two arms of the business, the company is united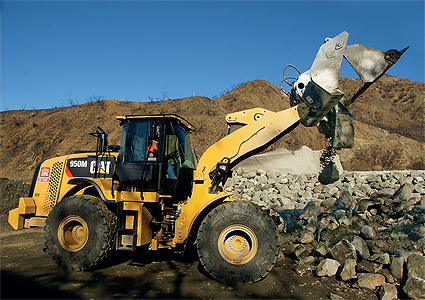 by one clear mission: "Our goal is to provide civil and grading construction scopes – for private and public works – the highest possible operational standard," President Robbie Groff says. "It is our people, our equipment, and our experience that makes this possible."
Founded in 1959 by Bob Groff, Robbie's grandfather, Northwest Excavating has grown from a small business renting equipment to local grading and sewer contractors, to a regional leader with a current fleet of over 60 late model machines, including D8T Dozers, 623G Scrapers and 143H Blades. In order to keep abreast of the latest advancements in the industry, Northwest operates a programme of continual investment in its equipment. Among the company's latest additions are a CAT 328D LCR Excavator with zero tail swing, a CAT 143H all-wheel drive Motor Grader, and a CAT 972H Wheel Loader with a bucket capacity of six cubic yards.
Careful recruitment and a close focus on technological developments continue to drive the company's success. "We concentrate on having the best infrastructure possible and offer only the latest, well-maintained equipment," Groff states. "When you reach that point, you hire the best people to operate the equipment. When you have all that, you get the best clients."
Working with developers, contractors, local government departments and utility companies, Northwest has a history of establishing longstanding relationships with clients that continue to benefit the company today. In the 1970s, Northwest won its first dry utilities contract with AT&T and it remains a preferred contractor for the telecommunications giant in 2020. The company also holds preferred contractor status with Frontier (nee Verizon) and Southern California Edison, as well as being the only in-house contractor for the Los Angeles Department of Water and Power.
"Our mantra is slow and steady growth," Groff explains. "We have been building over the years and, in the last decade, we reached more customers and achieved larger revenues than we ever have before."
Repeat business and enduring client associations have played a key role in these accomplishments. "We continue our long-term maintenance contract with Los Angeles County," Groff adds. "We are resuming our partnership with Toll Brothers and just received our first contract at the biggest housing project in Los Angeles County. The development is in its early stages and will extend deep into this decade."
As part of the company's ongoing expansion, and in order to provide solutions for a wider variety of clients, Northwest has recently introduced a saw cutting division to its operation. Capable of delivering asphalt cutting, concrete cutting and core drilling services, the saw cutting division is built on the same fundamental values as the rest of the business.
"At the core of everything we do remains our mechanical and fabrication abilities," Groff insists. "High-spec equipment and skilled operators support our field operations with care and efficiency." Investment in a Merit 600-66 diesel concrete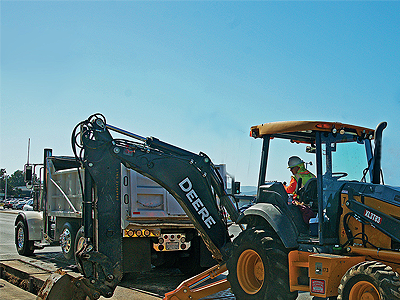 saw and self-contained Peterbilt 337 means that the company can perform curb cuts, flat-sawing up to 21 inches, green cuts, and core drilling up to a 12-inch diameter.
Whether its due to adjustments in regulations or improvements in vehicle design, equipment in the construction industry changes fast. As the company enters a new decade in which the industry's carbon footprint falls under ever-stricter scrutiny, Northwest offers machines in compliance with the Environmental Protection Agency's latest Tier equipment and vehicle standards. The company is also utilising technology to help simplify the lives of its clients by installing Trimble GPS equipment on a variety of its vehicles as part of a grade control system.
Northwest is trusted by some of the world's largest corporations and the company can name Sempra Energy, T-Mobile, Whiting-Turner, Skanska and Disney Studios among its list of satisfied clients. The firm's cutting-edge fleet has also provided Northwest with a claim to fame – the company has supplied operated equipment to films such as Jurassic Park: Lost World, What Lies Beneath, and Water World.
Though equipment may take centre stage at Northwest, Groff makes it clear that the company's staff play the starring role. "We promote the culture that our company is your work family," he declares. "We look after our employees with care and courtesy and provide all the tools needed in the field to be safe and successful. We aim to continue with the same values that got us to this point, which we know will guide us well in the next decade."
Northwest Excavating
www.nwexc.com
Best Practice: Investing in state-of-the-art equipment