Melchior Management 777 Corporation
Taking care of communities
Experts in adding value, Melchior Management 777 Corporation offers a practical and personal approach to residential and commercial property management
Based on the shores of Lake Simcoe, Melchior Management 777 Corporation is Barrie, Ontario's, leading homegrown manager and supplier of rental and commercial properties. With an Ontario regional portfolio stretching from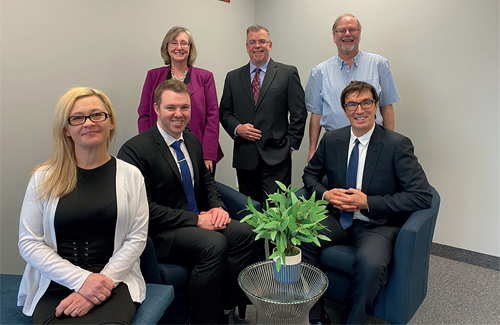 Windsor to Sault Ste. Marie, the company provides professional services to over 1600 residential units and 600,000 square feet of commercial office space.
Founded by CEO Dino Melchior, Melchior Management 777 Corporation has assembled a highly experienced property management team, backed by a robust Leasing and Accounting Department, as well as a plethora of professional service partners and suppliers across the region – many with relationships spanning three decades. When the business opened its doors for the first time in 1984, Dino's parents, Arnoldo and Gemma, were its first employees. Now in their 80's, both are still actively engaged in the business and set the tone for its personable and family-oriented nature.
"Melchior Management 777 Corporation has grown at a steady, progressive pace over the years, offering a genuine, honest and practical approach to service delivery that sometimes gets lost in the corporate gloss of our larger competitors," explains Chief Financial Officer Thomas Bristow. "On a broad scale, we have an Owner/Operator mindset to all the properties we manage, regardless of whether we have an actual ownership interest in a site. We are generally pragmatic in our approach and regularly endeavor to get good value for our clients, not just with regards to regularly required maintenance, but in creative approaches to improve the returns on a particular site.
"Our company culture began and continues with a positive, family atmosphere and because of this, our staff and service partners are of great importance to us. Our founder is exceptionally approachable and connected to the greater team, and this air of humble professionalism pervades company thinking. This company was built on exceptional relationships and will continue to grow on the same basis."
Since its inception, Melchior Management 777 Corporation has specialized in all aspects of governing the built environment for its clients, including contract negotiation and execution personnel procurement, general maintenance, tenant retention and leasing services, rent collection, construction management and capital planning. Thanks to a long history of forging strong relationships, the company has become well-known as a reliable and trustworthy partner.
"Fair and friendly dealings with our service partners and tenants lay the foundation for strong, long-term relationships," declares Gordon Menzies, Vice President of Operations. "Our internal hierarchy is structured on a thin tier and our Executive Team is accessible and approachable by everyone we interface with, even during a growth period where our time and resources are stretched every day.
"Relationships matter to us and we pride ourselves on offering a wide variety of services to our clients, including superintendent labor sourcing, contract management and coordination, supplies and equipment purchasing, 3rd party insurance protection, coordination of paralegal services, and a range of financial services."
Having achieved three decades of growth based on firm partnerships, Melchior Management 777 Corporation recorded a major milestone within the last two years when the M Group of Companies was established. As part of this landmark event, the firm launched M Residential REIT and M 777 Asset Management.
"In addition to the unprecedented excitement of the formation of M Residential REIT in 2020, the company has recently acquired a major residential complex with over 60 suites in Parry Sound, a community where we had planted a flag with a management partnership in 2019," Founder Dino Melchior reports. "As the first acquisition for the newly formed Residential REIT, improving asset value and return on this property will be a signal venture over the next few years.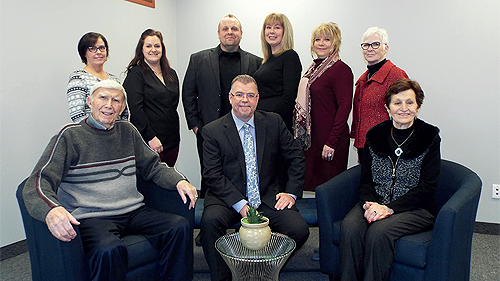 "There is a lot of transformational work to be done at the site and the Start-Up Team is excited about the challenges – finding business opportunities like this one and delivering on them infuses the company with a mindset of success that builds on itself. The fact that these many successes have evolved in the midst of a global pandemic speaks very highly to the determination of our management team and the commitment of our employees to company growth and success."
As Dino suggests, Melchior Management 777 Corporation has continued to thrive despite the difficulties of 2020 and the Covid-19 pandemic. Nimble and quick to adapt to the evolving landscape, the company drew on all its experience as a property management firm to manage the crisis and come out stronger on the other side.
"Internally and externally, we initiated scaled policy and procedures to meet the needs of our tenants, staff and service providers," Gordon Menzies, Vice President of Operations reveals. "We worked with clients who were hard-pressed by the circumstances, even prior to any government intervention, and continue to offer scaled renewal terms and deferral agreements to shore up our clients during hard times. Compared to many of our competitors in the larger centers, we've done exceptionally well keeping an even keel. It was a challenge, but one we met readily; drawing order from chaos is what we do!"
Flexibility, autonomy and trust all play a part in the everyday operation of Melchior Management 777 Corporation, and employees are challenged to embrace the inherent obstacles of property management and make their mark with 'little victories' across the portfolio. Led by the efforts of the company's founder, Melchior Management 777 Corporation's workforce are also encouraged to participate in the firm's repeated commitment to the broader Barrie community through participation and sponsorship of various events and charities. Throughout its history, Dino Melchior's organization has raised over $1 million dollars for local initiatives and dedicated countless hours of time in non-profit endeavors. Among the beneficiaries are the Royal Victoria Hospital, the Women and Children's Shelter, Princess Margaret Cancer Foundation, Heart and Stroke Foundation, the local Food Bank and the Ontario SPCA.
"Dino, our Founder, is a compassionate man who is proud of his community and committed to various charities in the region," states Michael Trentadue, Senior Property Manager. "Women and children's issues are particularly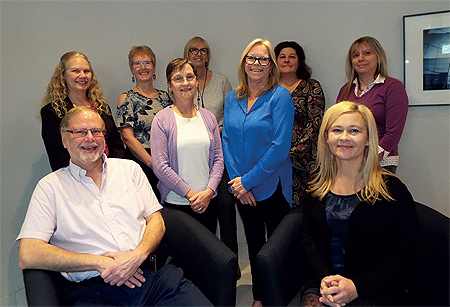 important to him as a close friend of his was a victim of violence and he remains mindful of her story.
"Dino's example for the company's employees is of great importance and demonstrates a strong sense of community and a mindful giving back to the city that fostered his own family's growth and personal success. The annual Walk a Mile in Her Shoes event has been embraced by everyone on the Melchior Team thanks to his efforts."
Melchior Management 777 Corporation's work, both in property management and in the wider community, continues to garner industry praise and in 2019, the company was handed both the Certified Rental Building Member of the Year Award and Property Manager of the Year Award by the Federation of Rental-housing Providers of Ontario (FRPO).
"Recognition by our peers in this forum is always meaningful and impactful on several levels because our industry is very competitive and embracing the ideals of the organization is a challenge for any company," Thomas Bristow, Chief Financial Officer says. "We know the population needs good homes to live in, and as a dominant provider in our market, we're very proud to be making that happen. These awards speak loudly to the quality of our product, and our service."
Moving into 2021, Melchior Management 777 Corporation's mission is the same as it's always been: to provide an excellent tenant experience, whilst maximizing returns and enhancing the capital value of every property it owns and manages. A principle focus for the M Group of Companies in the New Year will be the establishment of the M Commercial REIT division, as well as exploring density intensification on already established properties where there is room to grow, with a special focus on Residential opportunities. "The company has made an intensive study of the evolving City Plan for Barrie," notes Founder and CEO Dino Melchior, "and we wish for ourselves and our investors to grow and prosper in concert."
In the longer term, Melchior Management 777 Corporation aims to continue developing and refining its infrastructure and processes in order to facilitate continued growth, meet changing market demands, and keep in line with the evolving demographics of the communities in which it operates.
"Our brand is strong and it needs to remain that way," Gordon Menzies, Vice President of Property Operations asserts. "We need the right people in the right positions with adequate oversight in the field to ensure excellence of service delivery as we continue to evolve.
"Our competitors are not resting on their laurels, and neither will we. Everything speaks in this marketplace, and with our CEO's name on the brand, reputation and customer service is everything to us."
Melchior Management 777 Corporation
www.mmcorp.ca
Services: Residential and Commercial Property Management platform