Building relationships
With a reputation for working on challenging projects in a variety of settings, Groom Construction continues to grow its business locally and nationally
Based in Salem, Massachusetts, Groom Construction (Groom) is a leading national General Contracting firm that has been building exceptional projects for over four decades.
Groom, founded in 1979 and incorporated in 1985 by Tom, Dave and Dwight Groom, along with fellow principal Scott Faulkner, remains a family-owned, full-service general contracting firm, offering preconstruction, construction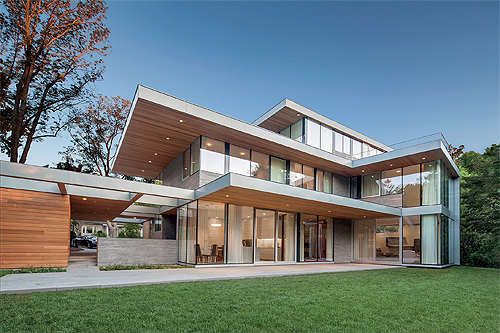 management, design-build and general construction services throughout the US. What began more than four decades ago as a residential firm quickly evolved into a national general contracting business synonymous throughout the Greater Boston area and now nationally, with the highest levels of construction excellence, quality and integrity.
Groom's principals and senior project management team has a considerable depth of experience that spans the commercial, multi-family and private residential, retail, academic and non-profit sectors, having completed a multitude of successful projects in these areas, as well as corporate office, banking, healthcare, athletic and other sectors.
Dave Groom credits the in-depth knowledge of Groom's leadership team and the direct involvement and attention of the company principals on projects as one of the areas that sets Groom apart from the competition. Gary Stoloff, current Owner's Project Manager on a complex commercial renovation of the iconic Coolidge Theatre in Brookline, MA stated: "David Groom, principal, committed himself and his time to the project with an impressive hands-on approach which is quite rare with the larger general contracting firms. "
Dave continued: "Our expert team of managers and supervisors work together to provide the best project experience possible," he stated. "We work diligently during all phases of preconstruction and construction to ensure clients are getting the very best value for their project. Our staff will help sort through value engineering options, constructability and their impacts on schedule, cost and quality."
As seasoned builders, Groom understands the critical need for long-term quality, durability and efficiency, as well as the need to balance these factors within the constraints of budget and turnover date. Ongoing collaboration with owners, architects, engineers and subcontractors to communicate responsibilities and leverage expertise is essential to the success of each project. By recognizing and appreciating everyone's role, its team approach continues to produce success and results in long-lasting client and industry relationships.
Thad Sieimasko, Principal of SV Design shared: "SV Design views successful projects as requiring a strong 'three-legged stool' the legs consisting of the Owner, Architect and Builder. Groom Construction has proven to be a very strong leg of that stool throughout their organization and we can give them our highest recommendation."
Groom has continued to evolve over the years, winning many awards and plaudits along the journey, including the 2019 Excellence in Construction Award from the Boston Real Estate Times, the Youth Build North Shore Community Development Award, the 2018 Family Business Exchange Award along with numerous residential awards including Boston Magazine's Best of Boston – Custom Builder North, and several North Shore Magazine's Annual Custom Builder Awards, among others. Recent years have seen significant growth, leading to its inclusion on the Inc. 5000 List 2020, as one of the 5000 fastest growing private companies in America. Dave highlighted that Groom's achievements have led to not just industry awards but also greater visibility in the Boston area and increased name recognition following the completion of larger projects. Receiving excellent recommendations and forming strong client, architect and industry relationships has also led to the business recently being awarded several high profile complex projects.
Dwight Groom, who founded and oversees the national Retail Division along with Scott Faulkner stated: "We are steadily expanding our volume of retail work with our long term existing national clients (Target, Best Buy, CVS, TD Bank) while simultaneously acquiring significant new retail accounts," he noted. "We selectively choose whom we think best to partner with and have aligned ourselves with companies who share our values and integrity."
The Residential Division continues to grow, including larger multi-unit development projects currently under construction or in the design stage. Tom Groom, President, who heads the Residential Division, recently completed Fishermans Watch, a luxury condominium project located in Swampscott, MA. This $16M development of 28 luxury residences, includes penthouse suites, first floor units equipped with Beacon Hill style gardens, rooftop clubhouse common area, workout facility, and other amenities such as underground parking. Located at the highest point in Swampscott, many of the units offer sweeping ocean views of Swampscott, Nahant, and the Boston skyline. Groom undertook this project as both Developer and General Contractor.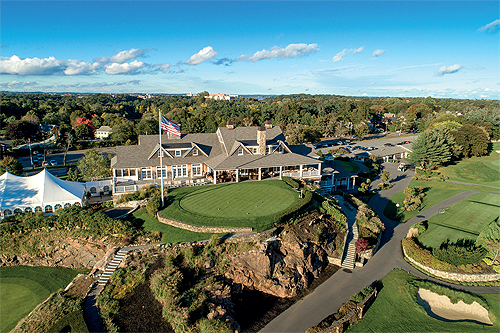 Currently under construction, BRIX, a $24M, 61-unit luxury condo project is located in the heart of downtown Salem, MA. Located on the grounds of the former District Courthouse, Groom worked closely with developer, Urban Spaces, the Hon. Kimberly Driscoll, Mayor of Salem as well as community members for several years in an open and collaborative team approach to bring this project to Salem. Construction completion, despite Covid challenges, remains on track for spring 2021.
A large and growing amount of Groom's work includes the affordable housing sector. Groom is well known for offering preconstruction budgeting during the funding phase to many non-profit clients. Currently under construction, Groom is partnering once again with the North Shore Community Development Coalition (NSCDC) on Harbor Village, a $10M+ affordable housing project that included three years of preconstruction planning. "Harbor Village will create much needed housing to residents in the City of Gloucester," said Mickey Northcutt, Executive Director of NSCDC. The project also features an exciting passive house sustainable design. Dave shared: "It has been great to work once again with Icon Architects and local non-profit, Action Inc. We have also enjoyed ongoing collaboration and received enormous support from local officials including Mayor Sefatia Romeo Theken." Located in the heart of Gloucester's downtown, Harbor Village is a mixed-use development consisting of 30 residential, one, two and three-bedroom affordable rental units, three ground floor commercial spaces, and 30 off-street parking spaces.
Additionally, Groom was just recently awarded an $11M+ Affordable Housing development, Anchor Point, located in Beverly, MA. Having worked with client Harborlight Community Partners in the past and having been involved with the client and design team 38during preconstruction, Groom is thrilled to break ground this spring on phase one of this community development. The project will bring critically needed housing to North Shore families in need.
With any construction project, preconstruction planning is crucial. Groom excels in this area and reflecting this expertise, it has been hired for preconstruction for a $10M+ affordable housing project in Boston. "We are working with Codman Square Neighborhood Development Coalition on the renovation of six affordable buildings," explained Dave. "With our focus on diversity initiatives, we will employ both Boston residents and a large percentage of minority owned businesses. Patty Colone, our Manager of Diversity, Equity and Inclusion, is leading the efforts to expand our diverse supplier database as well as instituting new diversity initiatives with HR Director, Nicole Barbeau and Groom's senior management team. One such initiative is the institution of three scholarships in 2021 to be given to high school students embarking on a career in construction or an apprenticeship program in the trades."
Groom has earned a reputation for excellence by thinking 'outside the box.' It is accustomed to making possible what others say is not, and Warwick Place is a great example. The ground-up, 42,000 square foot mixed-use building, located in the heart of Marblehead, MA, was delivered in only 12 short months. The project included a restaurant, cafe, two movie theaters, and various retail spaces. "Complexity comes in many shapes and sizes, and we are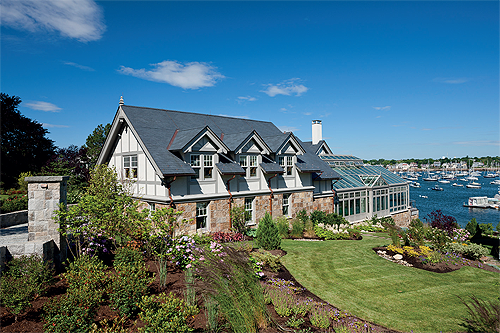 confident that we have the tools and expertise to turn every challenge into an opportunity," said Dave.
The team at Groom has an unwavering motivation and understanding of the company's culture and dedication to quality. "We have an amazing team with a low staff turnover," confirmed Dave. "We focus on elevating from within and providing the resources needed for employees to grow – competitive pay, bonuses, and a supportive team culture. We are a family-owned business and we truly think of our Groom team as family."
Given this dedication to its employees, it is not surprising that when confronted with the global Covid-19 pandemic, Groom's reaction was immediate and proactive. It was the first company in the region to certify over 70 project managers and field superintendents in Covid-19 Job Site Infectious Disease Safety Measures and introduced an extremely comprehensive Mandatory Safety Protocol for its Construction Sites. It also worked immediately to provide all staff with laptops and the necessary technology to successfully sustain a remote workforce.
Groom communicated the Federal and State Covid regulations with all employees and subcontractor partners across the country and enforced all CDC and WHO recommendations.
Dave said: "Groom was fortunate that MA law categorized residential as 'critical' and retail and banking as 'essential construction' so our two large multi-unit projects, Harbor Village and BRIX were allowed to continue. Retail work with TD Bank, CVS Pharmacy and Target continued as well, with limited postponement of projects, as did our private residential work.
"A portion of Groom's national retail work actually increased due to Covid-19, such as the Installation of Covid-Testing Boxes in CVS locations in multiple states, and Target Customer Pick Up locations to enhance Target's safety measures."
Groom's deep sense of commitment to the community is reflected in its relationship with its staff and the community at large. "We strive to support the local economy, inspire youth to enter into the construction industry and stand committed to providing on-going support and leadership to improve the lives of residents in our community," said David. Always forward thinking, the company continues to seek development opportunities for multi-unit projects and micro-units as well to address the critical escalating need for housing across the country.
While 2020 remains challenging, Groom Construction is not only enduring but thriving, and its 2021 plans include managing its growth in the housing, academic and retail arenas. "From preconstruction through to completion, we are truly a multifaceted firm now embarking on our 42nd year in business," Dave concluded. "We are recognized in the industry for excellent work, multiple market-experienced, professional staff, outstanding teamwork and the ability to meet construction challenges with a creative thoughtful approach. Our pledge is to always deliver the finest quality workmanship on time and within budget."
Groom Construction
www.groomco.com
Services: A leading provider of General Contracting services throughout the United States