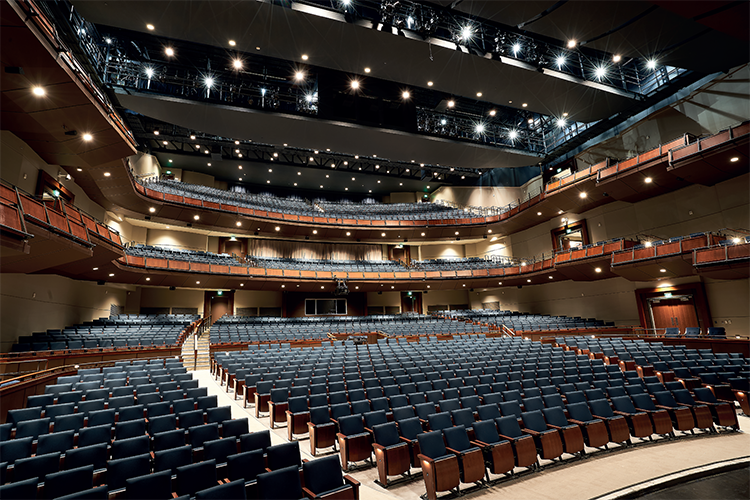 Building a legacy
Four generations of the McKnight family are behind the success of McKnight Construction; as the company completes on a number of large-scale projects, it now seeks to diversify into new markets
Family-owned construction empire, McKnight Construction (McKnight), celebrates 60 years of success this year. Priding itself on high-quality craftsmanship and long-lasting client relationships, the company has managed large-scale construction projects on all kinds of institutional buildings by serving the governmental, education, and private sectors. Now handing over ownership to its fourth generation, McKnight is building on its previous successes, and re-defining itself in new markets.
Since its last meeting with Construction Today, McKnight Construction has emerged successfully from the effects of a global pandemic. As Jane Marie Kinsey, Vice President at McKnight, discusses: "The last 18 months have been interesting for everyone on the planet. It has been challenging with a pandemic in the midst of an already challenging industry, and trying to figure out what the new normal looks like.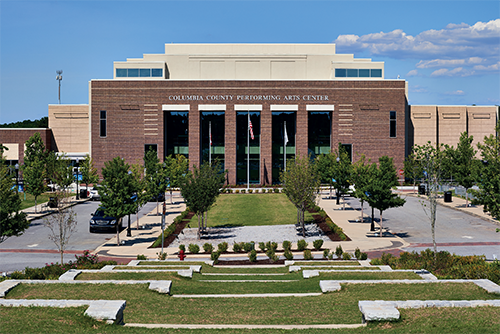 "As a company, we obviously have seen some changes as a result of that, and we were proud to be able to continue working as an essential workforce. Being deemed essential meant that we were able to keep our people working and on the payroll. We are thankful for the payroll protection offered, but we also worked diligently to not shut any of our projects down. We were able to keep everything going and deliver on our promises to our clients, which was very important to us."
Successfully operating a number of live construction sites during a global health crisis is no small accomplishment. Working in its favor was the organization and determination of the team behind McKnight. "Early on during the pandemic we established certain processes, and put protocols in place, in order to keep everyone safe," Jane Marie explains.
"We knew there were going to be Covid-19 cases, so our first priority was making sure we did the right thing when that happened. We managed to answer the question of how we continue running the sites very early on, which really created a sense of calm for our employees. The AGC put together some protocols, which we implemented, and that made a big difference; we didn't have to shut down any sites, and our projects remained on schedule," she adds.
Despite the company's preparation, and safety measures, the working experience at McKnight was changed by pandemic restrictions. "Yes, we kept working, but it was a much different type of working.
"Our motto became 'isolate and operate.' We sent that slogan out to our subs and suppliers, and it worked out really well. We were incredibly thankful that everyone wanted to keep working; in fact, people were asking to. They wanted to continue to build for their families and deliver for our clients, and we were able to provide them with the tools and resources to do just that," says Jane Marie. "The success of McKnight Construction is thanks to the loyalty and hard work of the men and women that give their all every day. Our people are what make us great," she continues.
For Jane Marie, these changes are a testament to the fortitude and accomplishment of her family business. "I think that reacting quickly and thoughtfully to the pandemic made a real difference for us; it wasn't just one particular event, it was about taking a step back, looking at the big picture, and being prepared for what might be next," she comments.
Inside the business, McKnight continues to develop and grow, as the company transitions into its next chapter, under the leadership of Jane Marie and her sisters, Blakely Downs and Davis Heigle, and her husband Joe Kinsey. "From a business standpoint we have seen a lot of changes; we've now passed ownership on to the fourth generation of the family, which we are really excited about.
"McKnight is now a female-owned company, and we are very fortunate that my father, representing the third generation of ownership, is still very much a part of the operations. As Chairman of our Board, he continues to guide the new leadership, and it's really going to make us strong as the company enters its next phase. We have an exciting combination of experienced personnel and new ideas, with so many employees coming together," says Jane Marie.
McKnight ushers in its newest generation at the same time as it turns 60 years of age. Boosting company morale after a long year of isolation, Jane Marie reveals plans for an exciting celebration: "We are celebrating our 60th anniversary in a few different ways. We are having a big end of year party that we are looking forward to for a number of reasons. Primarily, it's important for our employees. After everything that happened last year, our people deserve to be celebrated.
"We are also doing some marketing activities to make sure the public is aware of our anniversary our history. It is such an exciting milestone, and not many family owned construction companies go through four generations.
"We know that is a big deal so we really want to cherish it. The company was started 60 years ago by my great grandfather, and I doubt he ever imagined that his great granddaughters would be the ones to own it now," she adds.
It is unlikely that McKnight Construction would have seen this success without the synergistic power of multiple generations working together towards a common goal. As Jane Marie affirms: "Our father is really thrilled about the transition; he is proud of the work that his family did before him, and the work that we are doing now. After all, we just want to keep doing what our company has done so well, for so long."
Moving smoothly from one generation to another illustrates just how malleable and adaptable the McKnight model is. "The reason we have been successful is the fact we have adapted to changing environments, diversified the markets that we serve and continuously improved our services.
"We bobbed around and gained a better understanding of what worked for us and that is what we will continue to do. We want to keep doing what we do best, whilst also diversifying into other areas, and continuing to grow and build the company," determines Jane Marie.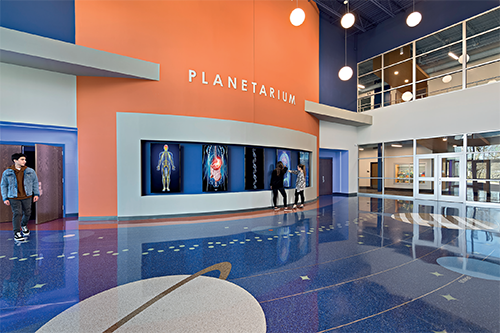 As Jane Marie and the new Board of Directors have a bigger influence on the company's direction, they are now also implementing a new project strategy: "Right now, we are starting to be more intentional about perusing work. We continue to return to the clients that we have worked well with in the past, while building relations with new ones.
"We want to focus on the same types of projects we have worked on previously, and then using our remaining energy we also want to look for new markets," details Jane Marie.
Speaking of new markets, McKnight is finishing up a large multi-family apartment complex called Millhouse Station Apartments. "The 155 unit facility is centrally located in downtown Augusta, near our hospital, the Georgia Cyber Center, and other local businesses. The revitalization of downtown is a priority for our community, so it feels good to be a part of it," says Jane Marie. "We have been fortunate enough to have an excellent team of subcontractors on that project. We had to pivot on the construction schedule as a result of material shortages last year, and they handled it in their stride. Seeing it finally come to completion feels like a bigger accomplishment than most due to all of the unexpected challenges that occurred during the course of the project."
One of McKnight's longest standing specialties is the construction of large public facilities. Jane Marie highlights one such project, the Columbia County Performing Arts Centre: "This was a great project because it's local, and has had a really big impact to the community; it's rewarding to be involved in something that has made such a big difference.
"The building is 85,000-square-foot in size, and has seating for up to 2000 spectators. It is full of state-of-the-art equipment, and we did a fantastic job of making sure that the client was going to have a truly quality product. They could have spent more money to make it bigger but instead they made it the right size for the community, and focused on high quality. I think was a smart way to approach the project.
Alongside its community benefits, the building is also structurally unique. "It is different from your typical two or three story building, where you build from one side to another, from the inside out," clarifies Jane Marie.
"The performing arts centre is one big room surrounded by lots of little ones, and its built like a stadium, just with a roof attached. So you build from the outside in, which is certainly an interesting process.
"The big slab in the main performance area was the last to board. Our team built the entire shell and the scaffolding, which had a lot of intricacies. Then, after completing work on the elevated catwalk, they were able to come in and pour that last slab after everything else was done. This was done to ensure the slab wasn't damaged during the interior buildout.
"We have built stadiums that way previously, so while it was different than your typical building, we had experience with it. Our project management team, Superintent and field crew are the brains behind this outstanding operation, and they did an excellent job. I think they had fun," she explains.
The fourth generation is also working on operations within the company, particularly in the technology that McKnight uses.
"While our success is attributed to our team members, their abilities can be enhanced through the incredible tech tools available now. We're investing in our Project Management software, as well as software for our schedules and our internal budgets. It's an exciting time for the construction industry, and we're thrilled to be a part of it. Our goal is to bridge the family values of our past with the innovations of the future."
Also hoping to bring new ideas to McKnight's company culture, as well as its project portfolio, Jane Marie has recently opened up new avenues of communication with her team. "We are doing a revamp of our strategic plan and focusing on our staff. We put out a survey this year asking employees for any ideas that they had that would make working at McKnight better, and we got some really great feedback that we are looking forward to acting upon.
"One piece of feedback we received asked for more company celebrations and events; so we've organized a fish fry in the fall, and we are obviously having the 60th anniversary Christmas party in December. We also have some ideas for next year, which will reflect and celebrate the great work everyone is doing.
"We want to take care of our people in ways that are important to them, and opening up that communication has been really beneficial. I think we will be able to act on every suggestion that has been made to date, which is great. It was also very rewarding to learn how happy people are here. That sort of thing always makes me feel good about our work," enthuses Jane Marie.
Despite having been around for nearly six decades, McKnight is contemporary in both its design and approach. Looking forward to 2022, and the changes the new year will bring, Jane Marie discusses her vision of the future of McKnight Construction: "2022 will be about continuing to improve upon ourselves just for the sake of improvement; we always want to continue to get better.
"We are also going to continue playing to our strengths in all of our markets, by producing high-quality buildings and taking care of our clients. We have more projects coming out over the next few months, so we are excited to get those started," she concludes.
McKnight Construction
www.mcknightconstructionco.com
Services: Construction manager and general contractor