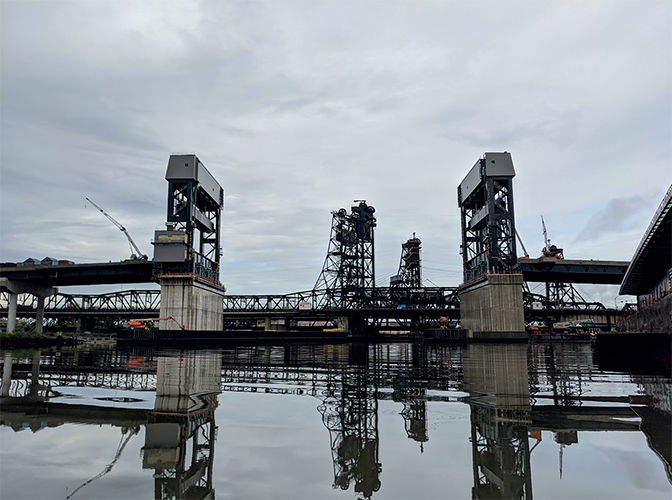 The bridge represents the state's first orthotropic bridge deck, a lightweight structural steel deck plate featuring longitudinal ribs and transverse floor beams under a wearing-surface covered steel plate. An orthotropic design offers greater structural efficiency due to reduced need for concrete as well as a 100-year life span.
Among the benefits of the new Wittpenn Bridge include additional traffic lanes; wider lanes; new east and west approaches; improved connections to Routes 1 & 9 in Jersey City; increased vertical clearance over the Hackensack River; and greater motorist safety and efficiency. Additionally, the new bridge will serve pedestrian and bicycle traffic.
AEIS performed testing and inspections, including visual and nondestructive testing (NDT) on the newly-created bridge. AEIS also completed welding inspections on the two orthotropic deck splices which run the length of the lift span.
Stated Pablo Lemus, Project Manager and Assistant President, CCA Civil. "Serving an estimated 50,000 vehicles per day, the new bridge will be an important part of the state's infrastructure and will increase travel efficiency for both vehicular and marine traffic and improve safety for all."