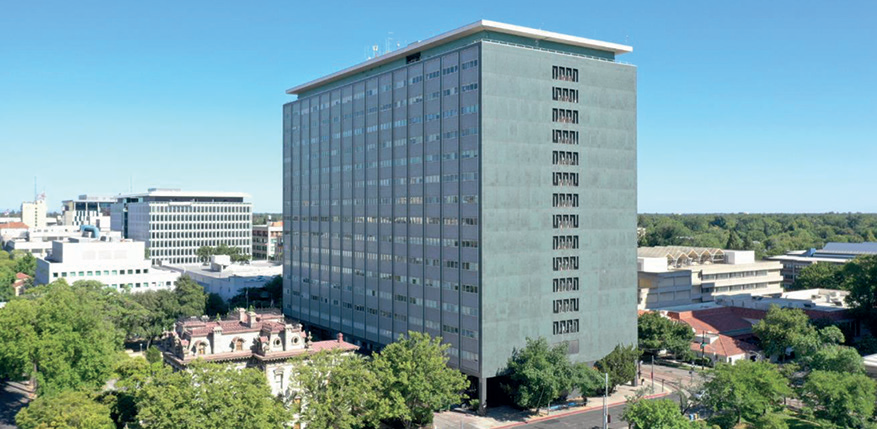 The team (Turner+AC Martin+HGA) is looking to move forward with the $380 million, progressive design-build Resources Building Renovation Project with the State of California Department of General Services. This project involves a comprehensive teardown of the 17-story 657,000-square-foot building located at 1416 9th Street in downtown Sacramento.
Originally built in 1964, the Resources Building has long been on the State's Project Infrastructure Fund program plan to address the health and safety of the building occupants and to extend the useful life and viability of the building by correcting the fire/life safety deficiencies and completely upgrading all infrastructure systems.
"Our team is ecstatic to build on the success of the entire State Project Infrastructure Fund program and transform the Resources Building into a sustainable workforce HUB," says Dan Wheeler, Turner's Design-Build Executive and Vice President.