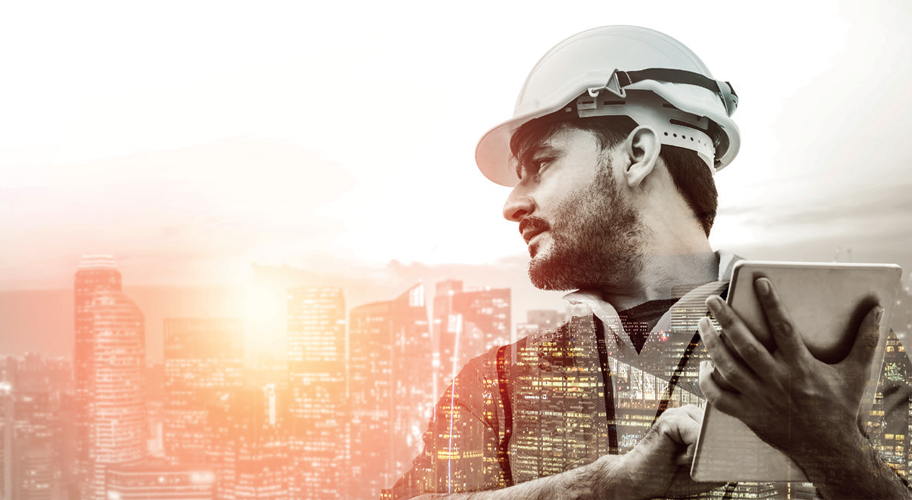 The construction industry has faced trying times throughout the past year. With economic shutdowns and industries on pause, construction companies have wondered how they would deal with the supply chain obstacles, price increases and project backlogs that stem from the pandemic. As a result, the industry was forced to be dynamic in its response to these unprecedented times and the many challenges that it brought about. Contractors will be responsible for addressing these concerns throughout the remainder of 2021 and beyond. In fact, many of these hurdles have shaped how contractors will conduct business in the future.
As the industry rebounds and the pandemic hopefully nears its end, contractors can reflect on the various supply chain obstacles experienced this past year to become more strategic in their operations moving forward.
Price escalations
Beginning in early-mid 2020, the supply chain issues and increasing material costs have greatly impacted construction companies across the globe. Throughout the year, the industry saw pricing escalate on various materials with lumber skyrocketing in the spring and steel costs soaring in mid-summer.
Due to both pricing and availability, these costs continue to negatively impact both construction companies and potential owners seeking to hire the construction companies for new projects. These sudden price increases can dramatically impact companies who may have just recently won a bid or were mid-job utilizing a lower rate. In this instance, when the pandemic and the resulting supply chain issues hit, it is likely that original budgets were going to be affected and would cause over runs on projects due to new pricing on various materials.
While some contractors may have an acceleration pricing clause in their contracts, allowing them to bill extra in a change order for the pricing difference, others may need to accept the over-run if this type of clause does not exist or if the clause stipulates an upper pricing limit.
As 2021 continues, pricing is starting to balance back out and return to pre-pandemic levels and material costs, such as lumber, are slowly declining. It is anticipated that as 2022 approaches, steel and additional materials will begin declining as well.
Paused projects
Due to delays in materials, contractors have been forced to pause ongoing projects. It is also important to note that some vendors may supply to specific customers, depending on their relationship, and not to whomever purchased the materials first. This lack of 'first come, first serve' process is largely affecting businesses in terms of project viability.
For example, some jobs that were projected to be profitable under the original bid projections with specific materials may no longer be viable with the current increased pricing.
Contractors are also experiencing project fade, as only a number of clients have been able to issue change orders to recoup some of the higher costs. In this unprecedented environment, staying on top of pricing and being proactive with customers is the best way to mitigate any extreme budget overruns.
As pricing rebounds throughout the remainder of 2021, contractors located in areas that experience extreme weather conditions should keep the end of construction season top of mind. Rather than holding off until later in the year to pick up on paused projects, contractors may want to work with customers to strategize next steps on these projects to be proactive.
Decreased backlogs
As projects pause in anticipation of material shortages, the demand is slowing down. With this in mind, contractors experienced a decrease in job backlogs as the pandemic continued.
Almost a year into the supply chain challenges, contractors are trying to become more aware of their ability to perform under these circumstances and more strategic about which projects they are choosing to move forward with. For example, due to price increases, a business owner hiring a contractor for a project may choose to temporarily hold off on a project or make the decision not to do the project at all.
Labor shortages
While the Covid-19 pandemic played a role in escalating the labor shortage issues, the construction industry has been dealing with a lack of skilled workers for years.
As many US citizens are currently getting paid more from unemployment than from low wage jobs, many are refusing to return to work and industries, such as construction, are lacking skilled laborers. However, the Covid-19 federal relief programs, such as the SBA's Paycheck Protection Program (PPP) as introduced by The Coronavirus Aid, Relief, and Economic Security (CARES) Act, have helped contractors maintain employment levels throughout project delays.
Luckily, the supply chain obstacles resulting from the pandemic haven't yet resulted in major industry layoffs, but the lack of manpower will likely play a role as the supply chain stabilizes.
A lesson learned: tackling future supply chain challenges
The supply chain challenges resulting from the pandemic can act as a learning experience for contractors. As companies continue to navigate material delays and price increases, they must be strategic about bidding on new projects and picking up on paused jobs. When applicable, contractors should continually factor in the future cost of materials into quotes, and they should also look to include price acceleration and force majeure clauses in future contracts in the case that another pandemic or emergency event presents itself.
Being proactive on bids and upcoming projects can have extreme benefits as the country emerges from the pandemic. Companies should have all contracts reviewed by an attorney, as they may be able to think ahead on items that should be included in contract verbiage based on experiences throughout the past year.
Lisa Palladino is a CPA and partner at The Bonadio Group. Founded in 1978, The Bonadio Group is a nationally ranked Top 50 CPA firm offering accounting, tax, and consulting services to clients of all sizes. The firm's professionals deliver practical, proactive, and innovative solutions to help clients reach their financial, compliance, management, and personal goals. The Bonadio Group is the largest independent provider of accounting, tax, and consulting services in upstate New York.
www.bonadio.com