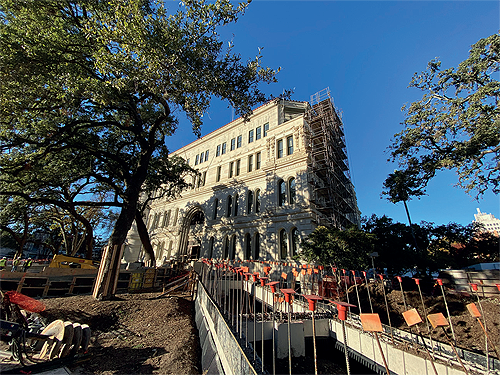 A family legacy
Established in 1927 by Louis L. Guido and still privately held, Guido Companies includes Guido Construction, a construction management and general contracting firm, and Guido Materials, a material supply firm. While the organization and the services it offers have evolved over the years, the mission to create places and spaces that inspire human connection remains.
Cosmo M. Guido, Vice President of Guido Construction, credits Guido's longevity in the industry as being 'based on building relationships FIRST, with a reputation grounded in the timely completion of diverse projects, focusing on quality of service'. "Guido has been a driving force in the San Antonio construction market for more than 90 years," he said, before setting out what sets the business apart. "Our companies were founded in San Antonio and will remain here, maintaining working relationships based on mutual, professional respect. Our leadership team is involved in the daily activities of the company and are available literally 24/7 for any need. Many large companies' owners are just a 'face' of the company; our leadership is in the office every day, visiting jobsites and working with clients."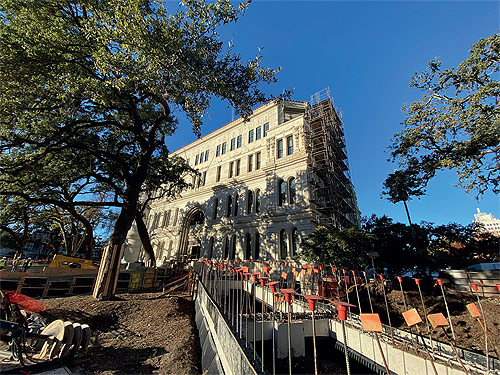 The leadership team includes Chris Guido, President of Guido Materials, and Tom and Maryanne Guido, who hold the titles of President, and CEO/Owner, respectively. Maryanne joined the business in 1992 and was elected CEO and Chairman of the Board in 2005. "When Tom first asked her to work in the company, her biggest challenge proved to be gaining acceptance as a viable businessperson in a male-dominated industry — and a third-generation business," revealed Lauren Tew, Director of Marketing at Guido. "Few women worked in Texas in the early 80s and even fewer in an Italian family," agreed Maryanne. "I remember when Tom and I were first married and we'd be having business discussions at the Guido family dinner table, most of the men were surprised I cared. A woman who wanted a career and be involved in business leadership was very rare. However, I was raised on the East Coast by parents with a lot of foresight — and I would question if something did not make sense to me. I wanted to debate it and fix it."
From early analysis of commercial operations, Maryanne learned that barely ten per cent of family businesses survive beyond the third generation. The Guido Companies were also struggling to expand and she made it her mission to help. She began to study family-run business models; what made them successful, why they failed and what their unique challenges were. She observed distinct differences between the corporate environment and a family business environment, and she realized the third generation of the Guido business lacked leadership, accountability, and standardization.
However, with Maryanne's input, the Guido Companies began a solid period of growth. They worked on projects such as the Sacred Heart Chapel at Our Lady of the Lake University, the University of Incarnate Word Chapel, HEB Science Treehouse at the Witte Museum, and the first of eight projects completed at SeaWorld of Texas: the SeaWorld Lazy River.
Furthermore, when she took over in 2005, Guido became certified as a Woman Owned Enterprise and this fact is a source of pride not just to the Guido family but the entire company. Lauren also pointed out that the women within the business are keen to mentor other women throughout the industry and the San Antonio business community as a whole. "Young women in high school and college will come visit our offices and learn about opportunities for women in the field as Superintendents and Project Managers, as well as Saleswomen and Window and Door Installers," she noted. "We believe it is our responsibility to mentor the future workforce, especially young women. As a woman-owned business, we have had opportunities to work on public projects with the City of San Antonio, Bexar County and the State of Texas, representing minority women-owned businesses throughout our State."
Time of transition
Cosmo and Chris, alongside Lauren Guido Tew and Michael Guido, represent the fourth generation to be part of the business. As operations transition from Maryanne and Tom to their children, Cosmo noted that the Guido name does not guarantee you a place at the table. "My parents emphasize accountability; you don't get a pass card because you are family. In years past, family businesses were almost seen as substandard to other businesses, and I do think that paradigm has shifted. People understand that in a family business, the owners really care what happens, as we now have over 175 individuals' livelihoods at stake every day. It sounds cliché, but we are like one big family and we want all our customers to have the same great experience.
"Growing up, we were taught that if we wanted to join the company then we needed to have cultivated experience and expertise that is valuable to Guido. We were encouraged to work elsewhere and take time to get useful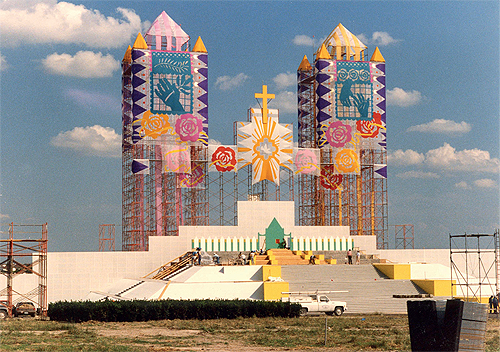 experience if we wanted to be part of the companies' future," he said. "This gave us all a chance to really figure out who we were, what our management style is, and what our vision for the Companies was. What has made us so unique is creating and maintaining a culture where everyone is treated as family, regardless of the size of our company."
From Cosmo's account of the current operations at Guido, it is clear the company has been through some evolutions over the years; he highlighted the past two decades as being especially successful with exceptional growth being recorded. Looking more closely at the reasoning behind the growth in these ten years, Chris Guido identified three areas that had been given particular attention. "In the first two generations, the business was a labor of love and very entrepreneurial. But as the company 'grew up', there were a few things we realized we needed to do to really reach the next level," he stated. "Firstly, everyone had great technical skills but nobody thought to really develop the soft skills around leadership and communication. So, we have placed a lot of emphasis on this in recent years – creating a clear unified vision and helping managers understand why people want to follow you or not."
He continued: "Stemming from that, we have refreshed our story and reinvented ourselves. Whilst some things remained unchanged in terms of our core values over the generations, one thing that has been key for us is redefining and reprioritizing our 70values. As the company grew, we realized that objective input would be critical to future success.
"Finally, our team has worked to create clearer accountability to each other and employees and have held ourselves to the same standards and higher. This has been incredibly important in helping to navigate conflict or challenging situations, which can exist in any business – family or not. Business can't be for the benefit of the family; it has to be for the benefit of the business."
This revitalized agenda was added to a base layer of solid skills and services, which over the years have completed multiple milestone projects throughout San Antonio. These include meeting a huge demand for the renovation and restoration of cultural institutions and landmark projects such as The DoSeum – San Antonio's Museum of Kids, the Historic Renovation of City Hall, Alameda Theater Renovation, the Shops at Rivercenter and the Fairmont Hotel move and renovation. The historic Fairmont Hotel project took place in 1985, and saw Guido move the Fairmont Hotel through the downtown streets of San Antonio, across the Market Street Bridge – a record move of 3.2 million pounds! In recognition of its significant cultural importance, it was recently presented with the AIA San Antonio Twenty-Five Year Distinguished Building Award.
This is an impressive win but not the least of the Awards that were presented to Guido over the years – it was also the recipient of Construction Today's Top Landmark Builder, Mayor's Choice Award for ChildSafe Salado Creek Campus, and the Best Public Project & Community Impact Award for ChildSafe.
Cosmo F. Guido, son of company founder Louis and a legend in the San Antonio construction industry, was also recognized in 2019 with an SAISD Foundation Inspire Award, where he was honored for making a significant difference in their field and for his ability to inspire others. He passed in 2020 at the age of 97, leaving behind a legacy of San Antonio landscape that had been substantially shaped by the activities of his father's company.
Exceptional buildings
2020 also saw the unveiling of the business' newly constructed headquarters on Vidor Avenue, tripling the size of its offices and showcasing a beautiful showroom for Guido Materials. But of course, 2020 also saw the arrival of the Covid-19 pandemic, and Cosmo confirmed that Guido had to contend with challenges including delayed project starts and materials shortages. But its main priority was to keep Guido's staff safe. "We issued Covid-19-specific personal protective equipment for all employees and visitors and we offer up to 80 hours to our employees affected by Covid-19," he added.
The dedication to employees during this tumultuous time reflects the core values that have remained at the heart of the business since its founding. Summing these up as Authenticity, Commitment, Ingenuity, Community, and Integrity, Cosmo gave an example of the latter in action. "A great representation of our integrity was exhibited on a project completed at the Winston School. After we submitted our bid to the Owner, a subcontractor realized they had left over $100,000 of scope out of their bid. We believe our word is our bond so we stuck by our bid even though it hurt us overall."
It is thanks to this core set of standards, coupled with the vision and ethos of Louis, 71Cosmo Frank Guido, Tom, and Maryanne that Guido stands in a good position at the beginning of the second quarter of 2021, with the next generation of Guido's ready to take the business to further heights in the future. "We are stronger due to the challenges of 2020 and have great projects scheduled for the next three years," Cosmo confirmed. The company perfectly represents long-standing traditions, innovative new ideas, and the collaborative efforts of its employees who have the vision and passion to build what is possible. "They take pride in producing works of excellence and timeless beauty, and really do build the exceptional," concluded Cosmo.
Guido Construction
www.guidoco.com
Services: Commercial construction and building materials