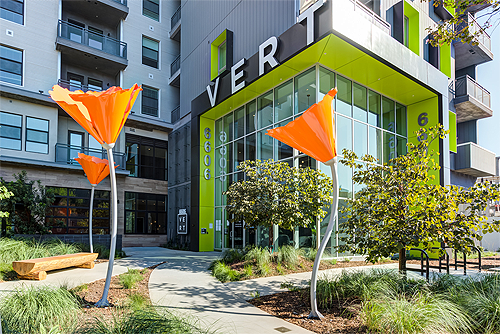 Constructing excellence
Putting clients first for more than a century, McCormick Construction continues to bring its family-centric, values-based approach to some of Southern California's most exciting construction projects
Founded in Missouri in 1914, McCormick Construction moved to Southern California in 1945 and never looked back. However, though the sunny California coast might be very different to the peaks and prairies of Missouri, the company's strong identity remains unchanged.
Family owned and operated since its inception, McCormick combines its construction experience with in-house Consulting, Interiors and Renovations, and Management groups to help it deliver complete solutions across the Golden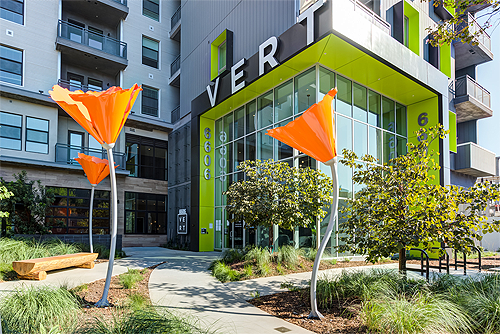 State. Now in its fourth generation of family leadership, the centenarian business combines its founding principles with modern methods, resulting in a forward-thinking firm that clients know they can trust.
"Service, integrity and honesty were key values for McCormick Construction when it opened its doors in the early 1900s and those ideas remain just as important in 2021 for our President Steve McCormick, his brother Mike, the executive level staff, and, of course, our dedicated employees," explains Executive Vice President Don Shipley. "We have staff at McCormick that have been employed here for a long time. I, myself, have been here 31 years, working my way up through the business, and there are other individuals with similar stories. It makes for a highly-dedicated group, well-versed in various aspects of construction and with a deep knowledge of the quality we expect to produce.
"At its core, the culture of this organization is built around care and speed," Don adds. "We are highly customer-orientated and the McCormick Family's focus on honesty, ethics and transparency continues to permeate the business today."
Highly regarded throughout the region, McCormick has forged strong relationships with clients across Southern California over the decades, working on major developments like Wallace on Sunset for the Essex Property Trust – a seven-story, mixed-use project featured in Construction Today in 2019 that is now nearing completion. The firm has performed work on numerous projects with Hudson Pacific Properties, as well as constructing various office buildings and associated parking structures, both subterranean and above ground.
"This company is diverse, which allows us to be able to pursue various product types that include office buildings, entertainment industrial, hospitality, financial organizations, manufacturing, retail and multi-family," Don says. "Flexibility means that we can adjust to changes in the market, and recently, we've gone back to our roots and completed over 700 multi-family units. The most recent of these projects was Vert in Canoga Park – a joint venture by McCormick Evolution boasting 277 units, as well as a swimming pool, community room, fitness centers, yoga rooms, spin rooms, coffee shops and sky decks."
Prior to the Vert project, McCormick completed a development in Burbank, California, called Talaria. Developed by the Cusumano Real Estate Group, Talaria included 244 units, a swimming pool, two courtyards, a cigar lounge, dry cleaning services, a beauty salon, business and fitness centers, a movie theatre, sky decks, penthouse units and a Whole Foods store on the ground floor. This LEED Gold certified property in the City of Burbank, Talaria helped to blaze a trail for greener, more environmentally conscious McCormick projects.
"Talaria was one of our higher value projects and it gave us another opportunity to work with Michael Cusumano and the Cusumano Real Estate Group. We have built several properties with Michael over the years," Don reports, "including office buildings and parking structures, but this was our first multi-family project with Michael and his team. We always enjoy working with the Group and they are like us in their high level of ethics. We hope to do more work with Michael and his family in the future.
"When it comes to Talaria's LEED certification, it's helped inform our work since and we actually completed another LEED Gold certified project last year," Don reveals. "LEED certification is a step above the green building requirements in our nation and celebrates leadership, energy efficiency and design. Quite a few of our personnel at McCormick carry LEED certification, so our project managers, engineers, design team and subcontractors all understand the requirements for green building, whether that be indoor air quality, the thermal values of the wall systems, or utilizing materials with zero VOCs."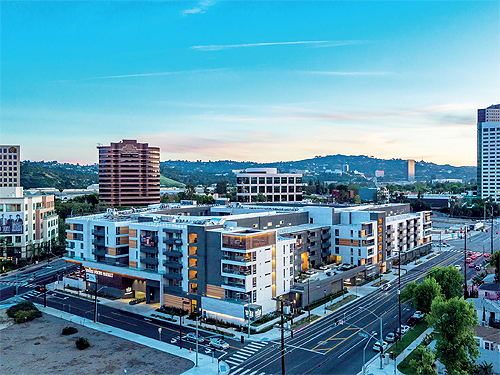 Supporting McCormick behind the scenes throughout these projects has been Procore Construction Management Software, a system that has allowed the business to learn and expand in conjunction with Procore's support. A key part of the way McCormick has operated for four years now, Procore continues to act as a fully transparent, single-source platform of information for construction projects, with reviewable information and real-time updates available at any time.
"Procore is one of the most widely used and successfully utilized systems in our industry," Don declares. "The fact that it's been in use at McCormick for almost half a decade shows just how good the company is at keeping its finger on the pulse of the industry and the wider economy.
"As a business, we monitor situations carefully and react accordingly. Lately, that has meant understanding the shortage in manpower in the industry and the challenges it is likely to pose for our projects. In subcontractor development, you need to understand the ability of the subcontractors and the manpower necessary to make a project successful. That is one of the reasons why we like to employ a fully collaborative, integrated project delivery method. The use of systems like Procore enhance this approach and facilitate our success."
As we move deeper into the 2020s, McCormick hopes to keep growing, placing strong emphasis on its employees and their training, onboarding, and professional development. Over the next few years, Don and his team will be looking to reinforce the relationships the McCormick Family has established throughout the company's history, and, utilizing the firm's knowledge and expertise, pursue more multi-family, hospitality, and industry work with new developers.
"We also want to better exploit Procore so that we can harvest all the possible advantages it offers," Don asserts. "Similar efforts will go into our use of Oracle, which we employ as part of our pre-qualification processes for subcontractors. We are actually working very closely with Oracle on that side of things, which will only enhance our ability to maintain performance and increase quality."
So deeply ingrained in the organization that he often jokes about changing his own surname to McCormick, Don believes that the company will continue to lead the industry from an ethics and integrity standpoint in the years ahead. Focusing on quality rather than volume, McCormick aims to create long-term success through the professionalism of its staff and the quality of its workmanship. Whatever challenges the firm faces, public service, job creation, economic growth and the wellbeing of its local communities will always remain at the heart of its mission.
"Everyone at this company takes every project very seriously, including Steve McCormick, our President, who meets customers and attends project meetings regularly. To have a president of a company directly oversee the management of your project is highly unusual, but that is just the kind of business we are," Don remarks.
"It's now time for myself and other employees to carry the torch for the McCormick's. They have always been incredibly good at working closely with customers and building a team environment that provokes trust between both parties. We can learn from that. Every business endeavor needs trust, and McCormick is excellent at establishing that in its clients.
"One of the differentiators of this business is that we only ever take on a project volume that we can manage efficiently," Don notes. "It's all about great customer service at McCormick and there is a clear intention to build relationships and continue to work with repeat customers. Even now, we are still working with clients that we constructed buildings for around 40 or 50 years ago. I, personally, am currently working with some of those long-standing customers that my McCormick predecessors worked with long ago. That is all due to the quality, professionalism, and high level of service that this company provides. I believe that's what really sets us apart."
McCormick Construction
www.mccormickbuilds.com
Services: Construction and consultation services