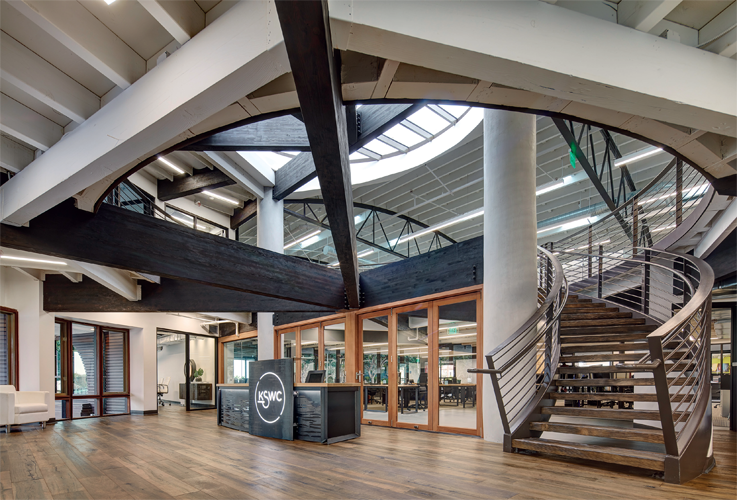 Build differently
Enthusiastic about who it works with and driven by a desire to have a good time working, Dempsey Construction strives to build inspiring spaces throughout San Diego, Southern California, and beyond
For San Diego-based company Dempsey Construction, every one of its activities is rooted in the belief that its work stands the test of time and that the legacy its buildings' create exist long after it has left them behind. Founded in 2010 by local construction veteran John Dempsey (John has more than 40 years of experience within the industry), the company was the result of his desire to create a general contracting company that was filled with great people, that boasted a fulfilling culture, that did great work, and that gave back to the community, all while having fun doing so!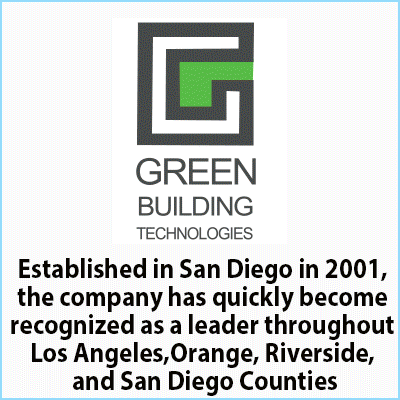 As of today – 2021 – the company employs approximately 70 people who are collectively responsible for helping Dempsey Construction perfect its general contracting services for both commercial property owners and commercial tenants. "We provide a full range of pre-construction and construction services throughout the Western Region of the United States, namely in California, Arizona, and Nevada," begins the company's Vice President and Principal, Nick Alford. "We specialize in a very broad spectrum of product type, including new construction, renovation, and tenant improvements of industrial, office, retail, automotive, educational, life science/laboratory, hospitality, historic renovations, and specialty projects. At present, approximately 60 percent of our projects fall into the category of new construction, 30 percent are classed as renovation, and the remaining ten percent are tenant improvements."
Nick's responsibilities within Dempsey Construction include overseeing/managing the company's long-term and short-term strategies, opportunity sourcing efforts and growth initiatives. So, what is it – in his opinion – that sets the company apart from its competition? "One of the biggest factors is our attention to detail," he states. "We have an incredibly robust pre-construction department that digs into the details at the very early stages of a project, allowing us to add value by maximizing design efficiencies, controlling the budget and schedule. We place a lot of focus on the early stages of project design. Over 90 percent of our projects include early engagement and heavy involvement during the pre-construction process.
"In addition, Dempsey Construction is recognized for being a very 'hands-on' company. Our professionals are very engaged in their individual projects and take pride of ownership in assuring that we are providing best-in-class service, and unparalleled expertise. As a result, we deliver institutional grade processes and procedures, through the high-touch of a boutique company."
As its track record demonstrates, Dempsey Construction really excels when it comes to complicated and detailed projects that require a high level of sophistication, and solution-oriented thought. "Since we are typically involved in the early stages of a project, we find ourselves playing an integral part in the ultimate design, by providing detailed conceptual estimates, constructability reviews, cost analysis, and value engineering solutions," Nick continues. "We have also earned a reputation for being a great contracting partner for clients with complicated projects that require someone to come in, roll up their sleeves and figure out how best to make it happen."
Nick adds: "When it comes to making said projects successful, collaboration and open communication is vital. For us, collaboration starts in the early stages of design with the client,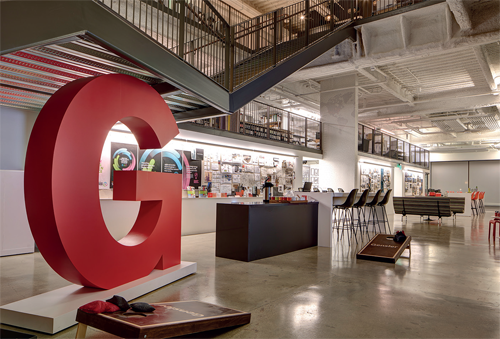 architect, and key consultants. Working together as a team – from the design concept stage through to completion of construction drawings – positions the project for success by aligning the team with the client's goals. Furthermore, this efficient process allows the team to manage the design and budget, resulting in the best building, for the best price."
In the last decade in particular, Dempsey Construction has enjoyed a period of tremendous growth, and Nick puts this down to several things. "From the start, our primary focus as a business has been to simply provide great service and an industry-leading experience for our clients. This has resulted in growth and success year-after-year," he notes. "Dempsey Construction's philosophy has always been focused on creating long-lasting relationships with our clients, partners, and vendors. This approach has helped us to grow in a smart and controlled manner, where nearly 80 percent of our projects come from either repeat clientele or are referral-based. We do not look at a project as solely an isolated project, but rather look at each new project as the opportunity to create a lasting, mutually beneficial partnership.
"Equally as important as any of the topics mentioned above is, of course, our people. Like any other aspect of our daily operations, focus and effort must be allocated to creating and maintaining company culture. We have five primary pillars (or goals) that we focus on each year, the first of which is to have a 'Sustainable, Fulfilling Culture'. Our overlying objective is to create an environment that is fulfilling personally and professionally, inspires people to reach for their highest potential, is open and supportive about career goals, and fosters trust as the root of every relationship."
Another part of the mission statement of the company is to give back to the community, and a component of this is providing an educational platform for young professionals in the construction industry. "Dempsey Construction has a robust intern program where we bring on young professionals and run them through a comprehensive educational curriculum," Nick points out. "For instance, currently we have eight interns working at the company who spend time with senior professionals on the job sites, in estimating, pre-construction and project management departments. Our goal is not to work them to the bone, but rather provide them with a well-rounded introduction and education on all the facets of the general contracting industry."
Turning to the company's efforts today and its future outlook, Nick reveals that as Dempsey Construction navigates its way through to the 'new normal', it continues to focus on relationships and serving its clients in the best way that it can. "The industry has and will continue to change, but the basis of our operation remains the same, and will remain focused on people, culture, and doing great work.
"With that in mind, we are optimistic for the future and hope to grow as a company to create additional opportunities for our people. I envision our product focus to be similar to what it is today, but with a broader reach of geography and clientele. In addition, I envision the employee count to grow as we are always looking for great people to add to the team."
Dempsey Construction
www.dempseyconstruction.com
Services: General contracting services