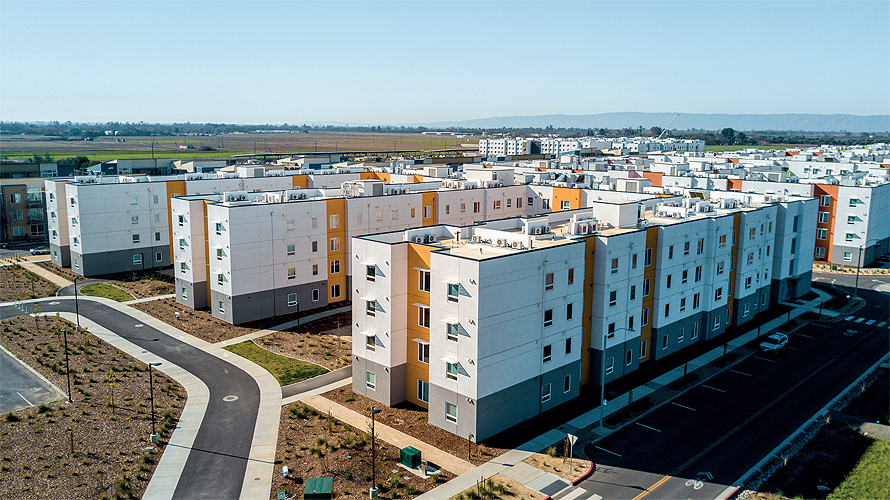 Digital visionaries
A pioneering modular building company developing complete turnkey steel structures, Prescient is leading the industrialization of offsite construction
Determined to transform an industry that has, for many years, been reluctant to embrace the power of new, technology-driven methodologies, Prescient is 'revolutionizing the building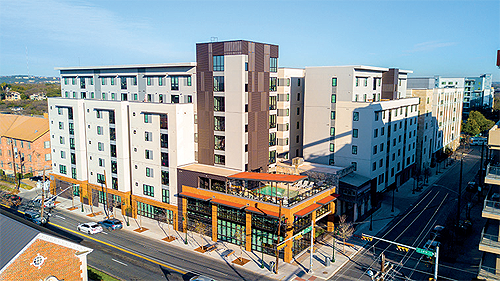 environment'. At the forefront of change for close to a decade, the company believes that the construction sector's choice is clear – digitize or die out.
Launched in 2012 by John Vanker, a real estate executive; Michael Lastowski, an architect and structural engineer; and Satyen Patel, an entrepreneur; Prescient's Founders had experienced the inefficiencies of traditional construction firsthand and shared a vision to modernize the $10 trillion industry. Working from a 6000-square-foot aircraft hangar in Broomfield, Colorado, the trio soon designed and patented a construction system that would lend itself to better repeatability, standardization and industrialization.
"At Prescient, we manufacture a kit of four core structural elements – posts, panels, trusses and roof decks – out of steel and light gauge steel," explains company CEO Magued Eldaief. "What really sets us apart though is that these parts can be used in collaboration with our own software application, allowing us to model the elements in 3D and employ an algorithm for automated process of solving the engineering for a building structure based on any bespoke design using our system.
"Once the design is set, our software identifies every single structural element and material for the project and assigns it a QR code that will shepherd those structural components through our automated manufacturing process. Uniquely, the software adapts to the area in which you are building, meaning that if you are constructing a project in a high wind area or seismic region, for example, the software will automatically set the geometry and placement of the elements to ensure the building structure meets building code."
Boasting manufacturing facilities in North Carolina and Colorado, Prescient's manufacturing process has become renowned for its efficiency, speed, cost advantage, safety and accuracy. By embracing digitization, the company can now carry out steel engineering with a precision of 1/32nd of an inch.
"Our company name, Prescient, comes from our visionary approach and process," Magued says. "Traditionally, in construction, you would arrive on a job site and find yourself hit with all sorts of surprises due to poor co-ordination, but at Prescient, we deliver an incredibly high level of predictability, eliminating waste and onsite inefficiencies.
"Sustainability is another key benefit," he adds. "The steel we use in our structures is 90 percent recycled, meaning you could pretty much disassemble one of our buildings and recycle it for use in a different structure."
In support of its production sites, Prescient also operates a Global Technical Center in Poland. Home to more than 200 employees, the Polish location oversees the smooth running of the company's software, as well as engineering back office functions.
As of July 2021, Prescient has completed over nine million square feet of construction over 62 projects in 17 states. Focusing on four major segments – apartments, student housing, hotels and senior living – the organization can perform developments up to 180 feet in height.
"We are now expanding into new geographies that are historically difficult to build in," Magued points out. "These include places like California, where labor costs are high and building cost effective seismic projects is a real challenge.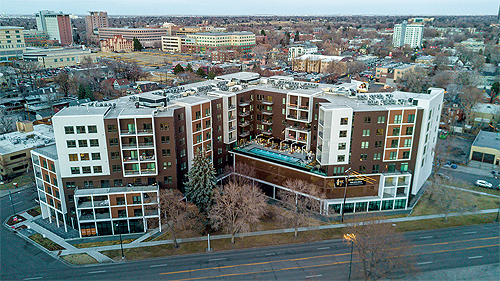 "In 2020, we completed a 1.3 million square foot housing project at UC Davis– the largest ever built in the United States. Currently, we are working on two 500,000-square-foot projects in San Francisco, so we are certainly gaining traction. People like what we do and now we are getting repeat business, which is really important for us."
Having recently raised $190 million from investors, Prescient will continue to invest in the company's technology and wider growth in the years ahead. Expansion into new locations and geographies, such as Europe, will also be a core aim going forward.
"In Europe, I think our solution has the potential to resonate even more than it does in the US," Magued argues. "We have carried out studies on the continent and we believe we have some significant advantages particularly in terms of cost and labor. For example, using our approach, we can build 20,000-square-foot per five-day work week with less than a 30-person crew. If you were to do that same project with traditional methods, you would probably need twice the amount of labor and double the amount of time."
Ongoing software and hardware enhancements, as well as continuous R&D efforts, reflect Prescient's determination to see more owners adopt its revolutionary platform. Ultimately, the organization believes that its ability to marry digital and physical processes – making for more automation on the factory floor and further development processing at the job site – can not only remain successful in the multi-family sector, but in a whole range ofsimilar markets.
"There is a shortage of housing all over the world and that is going to accelerate the adoption of platforms like ours," Magued states. "There hasn't been a whole lot of innovation and R&D expenditure in this industry compared to other sectors, but I think that is finally changing. Construction is a multi-trillion-dollar industry crying out for new ways of doing things. It's an exciting time to be a company like ours."
Prescient
www.prescientco.com
Products: Modular building company