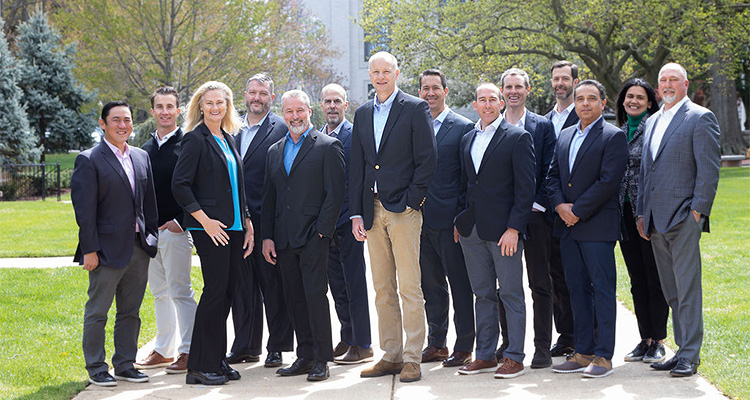 Deb Cloutier of Legence shares her commitment to improving the performance of the built environment 
A legion of companies committed to making the spaces we occupy healthier and more sustainable, Legence offers an integrated suite of services designed to drive building performance, decrease costs, and overcome any project challenge. 
"I am Chief Sustainability Officer at Legence, which is an end-to-end solution provider to decarbonize the built environment," Deb Cloutier begins. "I am also President and Founder of RE Tech Advisors, one of our business units. I started RE Tech many years ago while working within the space where the built environment and sustainability meet. I lead our ESG advisory services business and have been working within this sector for the entirety of my career. So, for a little over 30 years now, I've been trying to help integrate sustainability and environmental social governance, although we didn't call it that at the time.  
"I've had a long career working with the American Institute of Architects, assisting on their first committee on the environment, which focused on the environmental impacts of the different materials and resources to potentially be used by architects and designers. I then transitioned to work on the first public-private partnership that the US Environmental Protection Agency created. Known today as ENERGY STAR, its focus is on strategic energy management, reducing building operating expenses, and increasing asset value." 
Education and engagement 
Having worked there for several years, Deb then went on to start her own consulting practice. Today, RE Tech supports approximately $1.5 trillion of assets under management in commercial real estate. 
"We help advise on the strategic side of building development and management," Deb continues. "With over 800 energy engineers, and MEP engineers, Legence provides building construction and maintenance services. We also offer refurbishment services to retro-commission buildings or enable enhanced energy and water usage efficiency. 
"While my role is multi-faceted, there are two aspects I particularly enjoy. The first is education. I love to mentor people coming into the industry. It's a dynamic and ever-changing landscape, and I enjoy working with folks to help them understand the opportunities available therein. Equally, I enjoy making clients aware of the ways in which they can achieve their audacious decarbonization and energy efficiency goals. I like being able to create value for our clients," Deb enthuses. "I am big on education. I get to do a lot of curriculum development and conference work with industry trade associations. 
"The second aspect I particularly enjoy is helping Blackstone, our majority shareholder, to form Legence's strategy. Over the last few years, we've completed 14 acquisitions to help build out our vision. The market is currently very siloed. To be able to do the work that's needed to design and construct new buildings or renovate existing ones, we need numerous skill sets. So, we've been bringing together the best of each of these industry segments. As such, we offer an advisory service, we perform design work, carry out construction and maintenance, and provide financing support. It has been rewarding to think about what the market needs to resolve today's industry challenges."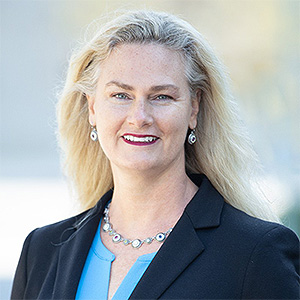 Ramped up regulation 
Looking at those challenges in greater detail, Deb continues: "There are far more policies and regulations today that require organizations to do things differently. Here in the United States, we have a patchwork of regulations, particularly building performance standards, that set caps or thresholds for emissions. If a building exceeds that cap, a fine is issued. This drives the urgency to assess a building's efficiency and invest in it accordingly.  
"Not only are minimum standards for building codes ramping up," explains Deb, "I think the capital markets have also entered this space in a meaningful and different way, imposing greater expectations on those organizations looking to raise capital. Firms need to be committed to net zero by a certain date or improve and consider the carbon associated with their activities and there has been an obvious shift towards and focus on performance reporting.  
"Certification has also been evolving and standards are being rewritten. What it means to be a class A office space today is very different to previous years. Corporate leaseholders are demanding more of these prestigious buildings and so too, are the employees who will occupy them; to the extent that sustainability credentials can constitute recruitment and retention drivers." 
Orchestrated approach 
Indeed, sustainability concerns are increasingly extending throughout the built environment, as Deb goes on to highlight. "Designing a new building requires specialty skill sets. Understanding embodied carbon, for example, in terms of construction products is a skill set that didn't exist before. Equally, we now appreciate the benefits of an integrated design approach that brings different stakeholders to the table during the design process. Engineers, architects, contractors, and subcontractors must stitch together in a much more orchestrated fashion, from both a build and procurement perspective and integrating these different kinds of service providers into one is most certainly a new challenge. 
"If we want to be able to construct net zero buildings and fully integrate renewables into a project, it requires a greater level of orchestration at the beginning of the project. To move at speed and scale requires organizational cooperation and end-to-end rather than siloed solutions. We need to push for a change in mindset. Falling back into old ways of doing things isn't an appropriate approach. However, the market's current state of flux doesn't fully support new methodologies either. It can be a challenge to get the information out there. Case studies can help people to understand new processes. The first time you do something, it usually costs time and money. Yet, as you get better at it, it's easier to control those elements and expand and push the limits further." 
Inspiring strategies 
One such example of knowledge sharing is in RE Tech's support of the US Department of Energy's (DOE) Better Buildings Initiative. RE Tech worked with the DOE on this market transformation program through which partners collaboratively pursue ambitious energy, waste, water, and greenhouse gas reduction goals. Organizations share their real-world pathways for achieving significant savings in their buildings, industrial facilities, and multifamily homes. In doing so, they inspire others, demonstrate strategies to overcome common barriers, and catalyze significant progress in energy efficiency and decarbonization.  
"The DOE carries out advanced analysis to see whether new technologies are commercially ready, and helps to deploy them into the marketplace," Deb explains. "The department works at many different levels, including government, and one way that Legence has assisted is in helping to design and construct new federal facilities that also function as case studies, such as the Wright Patterson Air Force Base in Ohio. We provided the data and expertise to enable the government to select a high-performing HVAC system and cost-effective mechanical design to facilitate long-lasting positive results, while managing the mission-critical nature of government facilities that demand zero downtime and resiliency." 
Era of the engineer 
Looking to the future for the construction industry, Deb suggests that we're fundamentally in the 'era of the engineer'. "If you consider existing facilities, most of today's buildings will still be here in 20- or 30-years' time when decarbonization goals will theoretically have been attained. I believe engineers will need to think about the existing systems and how to either electrify buildings or materially change the way that they've been heated and cooled. 
"Embedded systems will require renovation on a capital planning cycle that can work for the owners and investors. Hence, why I say it's the era of the engineer. In terms of construction, I think the issue is quite different. There is more of a focus on embodied carbon and the potential for alternative materials, such as low carbon concrete. In some cases, the technologies are new and are still in the development phase. 
"We need solutions and commitment from manufacturers to create new products that can enable buildings to be constructed in a safe and healthy way. I don't think enough people understand this and not enough information exists. Every time we put forward new technology, it's going to be in place for the next 40 or 50 years. We need to address the embodied carbon in new construction and focus on deep retrofit solutions for existing buildings. 
"The answer to decarbonizing the built environment lies in end-to-end solutions. A fragmented market leads to a lot of wasted time and money," Deb concludes. "If we can pull together a cohesive and comprehensive set of solutions, the industry will be able to move forward at speed and scale."