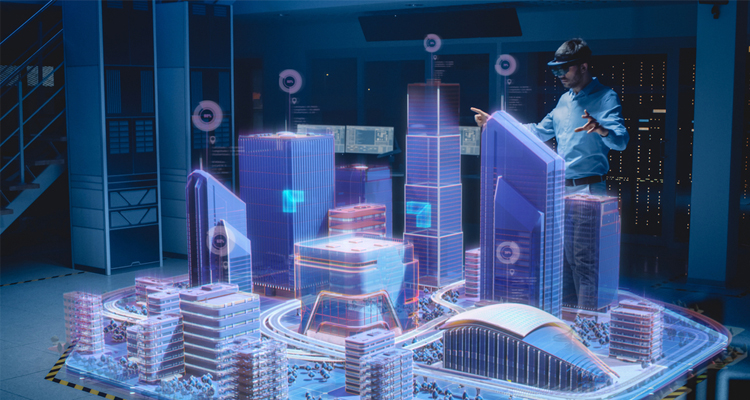 Bentley Systems teams up with Cupix to be powered by iTwin program
A global spatial digital twin platform that provides visualization and analytics has announced the addition of its leading product, CupixWorks, to Bentley Systems' powered by iTwin program.
CupixWorks is a state-of-the-art 3D digital twin platform that enables decision-making and collaboration through all stages of a building's life cycle. Project managers, general contractors, architects, and owners can remotely view, track, and manage on-site progress via 3D spatial contexts and life-like 3D navigation.
By leveraging Bentley Systems' iTwin Platform, CupixWorks can synchronize and visualize 3D data, along with BIM models plus customized data, and use georeferencing to place the capture in the site's physical location.
"We are excited to add CupixWorks to Bentley's powered by iTwin program," said Simon Bae, CEO at Cupix. "The iTwin Platform's visualization and synchronization capabilities help CupixWorks to deliver life-like 3D navigation that feels like you're on site. This improves collaboration for stakeholders – wherever they are – based on what's actually happening at the site."
"We are very pleased to have Cupix add their CupixWorks solution to the powered by iTwin program," said Adam Klatzkin, Vice President, iTwin Platform, at Bentley Systems. "In doing so, the company joins a growing ecosystem of developers building powerful digital twin solutions on the iTwin Platform. CupixWorks is an example of how 3D reality capture data and BIM can be synchronized for virtual site navigation, and progress tracking of complex construction projects."
The addition marks another step in Cupix's efforts to democratize 3D digital twin adoption across the built-world industry. Last year, the company announced the release of its CupixWorks X 3D Digital Twin Platform, which is powered by the Gamma Engine third generation AI engine. The platform launch included enhancements to spatial contexts, progress tracking and analytics.