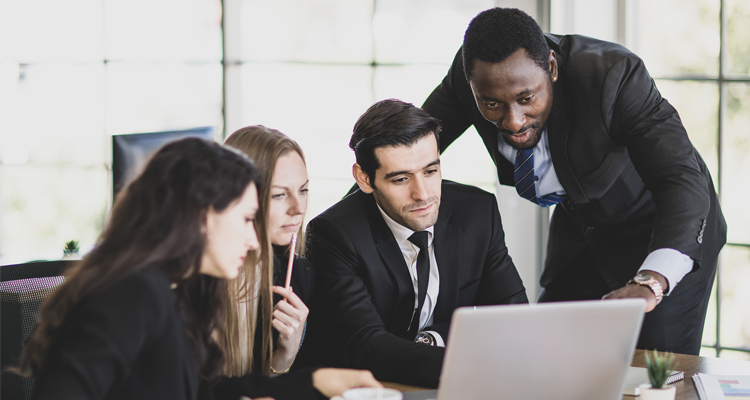 As the real estate industry faces increased threats and competition, companies struggle with qualified talent. By Nancy Cox
As real estate companies continue to struggle with industry concerns like procuring funding, cybersecurity threats, tenant management, and occupancy – finding, retaining, and properly training top talent has become a major priority. In fact, the 2022 State of the Real Estate Industry Study conducted by The Bonadio Group found that participants across the industry specifically noted staffing issues as a top concern, right up there with the economy and market competition.
In part, having qualified staff in place impacts a company's ability to qualify for certain relief programs and mitigate risks associated with other important business matters – from proper property management to data security concerns.
To address this critical issue, real estate companies are seeking new ways to enhance their culture, secure and retain top talent, and provide proper training to new and existing employees.
The benefits of investing in talent
Tax Incentives
Not only does finding – and keeping – qualified talent ensure that your business is run effectively and per industry standard, but there are also tax benefits associated with doing so. One of the alluring credits highlighted in Bonadio's study is the Employee Retention Credit (ERC). The ERC is a fully refundable tax credit of between 20 percent and 50 percent of eligible wages paid for increments of time between 2020 and 2021 and the height of the Covid-19 pandemic.
While many real estate businesses incorrectly assumed that their Paycheck Protection Program (PPP) loans made them ineligible for the ERC, that is not the case. Businesses can still file for an ERC evaluation to be conducted and can amend returns to claim the credit should they be deemed eligible within three years. Essentially, the government will provide a tax reward to companies that invested in retaining their staff throughout the pandemic. For real estate companies that failed to file a claim during 2022, they should investigate if they qualified before the filing period ends.
Cybersecurity
While retention is great for business stability, real estate leaders should also be investing in consistently training their staff around software use, data collection, and overall cybersecurity to mitigate risks of cyberattacks. As companies start to shift more and more to digital, and cyber criminals become more sophisticated, the risks associated with not properly training staff on appropriate cyber etiquette are greater than ever before.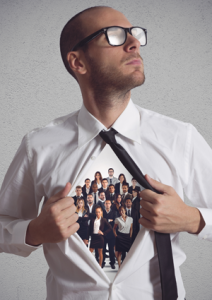 In addition to utilizing tools like encryption software and multi-factor authentication on important data, companies must teach their staff the warning signs of common attacks like phishing. From there, using methods like a penetration test, or a simulated cyber-attack exercise, to test your staff's knowledge and execution of cyber protocols can ensure your resilience to a breach.
Thankfully, most of the real estate industry has recognized the value of these tests. The Bonadio Group's study found that 55 percent of respondents reported utilizing a third-party to perform a penetration test to gauge the effectiveness of their cyber training.
However, one of the main barriers faced by real estate companies in building a strong cyber protection program is an overall lack of resources, especially when it comes to C-suite level information technology talent that have knowledge and experience in the real estate industry. This has led many companies to consider outsourcing this function, including seeking Virtual Chief Information Security Officers (vCISOs) to lead the development of an integrated cybersecurity program and response plan. Outsourcing this
function can significantly reduce the cost associated with hiring a fulltime CISO, while ensuring expert, unbiased cyber counsel around controls, standards, regulatory compliance, and risk management.
How to attract qualified talent
Increased compensation
In the wake of Covid, talent across industries has more leverage than ever before. Two of the critical areas of business that are suffering the most in real estate include the management level and maintenance and support staff due to more wage competition in a struggling economy.
The Bonadio Group's study found that professionals across the real estate industry expect an increase in salaries of five to 20 percent when compared to 2021. Due to increased competition, coupled with inflation, real estate companies must be willing to significantly increase payroll costs going forward to remain attractive to the industry's top leaders. While this is easier said than done, it is advantageous for leaders to take a closer look at their staffing priorities and where new talent is critical so they can be strategic in their hiring efforts.
Diversity, Equity, and Inclusion initiatives (DE&I)
When asked to comment on two of the most critical issues faced in the industry, participants of Bonadio's industry study identified diversity equity and inclusion initiatives as a priority in real estate. The study found that 55 percent of participants are recognizing social issues such as DE&I and 67 percent believe that the real estate industry has equitable representation.
As the job market becomes more competitive, DE&I plays a major role in the perceived culture of an organization. A real estate company that has a diverse C-suite/management team may be more attractive to emerging talent than a company seemingly lacking in diversity. Approaching hiring with a thoughtful, inclusive outlook on the future of your organization can make all the difference in finding the right people.
Overall, the real estate industry has seen a rebound since the beginning of the pandemic. However, strong, sustainable growth requires the right leaders. Addressing the staffing issues faced by the industry through listening to the desires of talent will allow companies to avoid common risks and reap the benefits of fostering a strong team.
For a list of the sources used in this article, please contact the editor.
Nancy Cox is Partner at The Bonadio Group. She specializes in financial statement assurance and consulting related to the real estate industry, as well as employee benefit plans. She serves as leader of the real estate industry team and co-leader of the employee benefit plan firm-wide team. Nancy is also a member of the Bonadio 401k Plan Committee and the Bonadio Board of Directors.
Founded in 1978, The Bonadio Group is a nationally ranked Top 50 CPA firm offering accounting, tax, and consulting services to clients of all sizes. The Firm's professionals deliver practical, proactive, and innovative solutions to help clients reach their financial, compliance, management, and personal goals.