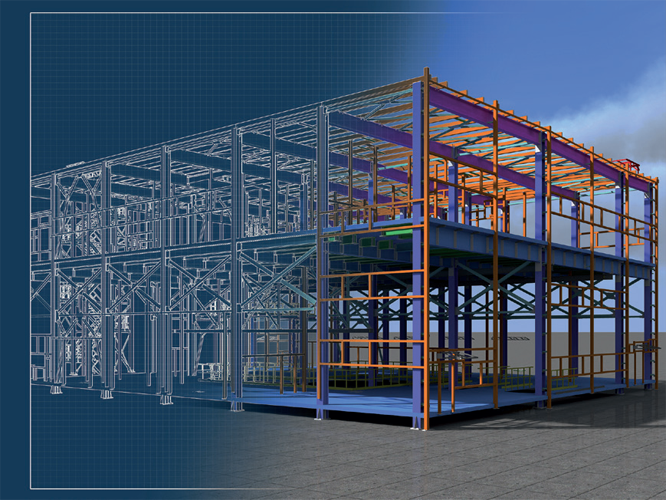 To help the country recover from the economic impact of the pandemic, the US government is working on funding for infrastructure improvements. A wise government investment is estimated by the Congressional Budget Office to yield $2.20 of economic benefit for every dollar spent1.
An investment is sorely needed. In 2016, the American Society of Civil Engineers estimated that the United States had an unfunded infrastructure gap of more than $2 trillion. That figure may now be an underestimate: Public infrastructure federal, state, and local spending was only 2.3 percent of the GDP in 2017 (the latest year for which figures are available)—a record low2. There are also many needs related to public and private buildings, including the need to upgrade aging schools, repurpose office buildings, address housing shortages, build data centers and respond to climate change impacts, to name a few.
If funding becomes available, we must maximize this critical investment and stretch the funding across many priorities. We can't do this effectively by continuing down the same road. The building enterprise continues to become more demanding and complex, in terms of use of resources (money, material, workforce, carbon) and performance (climate change, public health) but relies on discontinuously digitized processes that are incoherent. Further, demands transform how we build – automation, robotics, digital building control systems, etc. – are increasing the demand for coherent information strategies across the delivery system. To be successful, we need to streamline processes, integrate workstreams, and increase the use of digital information to maximize benefits.
If stimulus funding does not materialize, or is limited, then we will need to do everything we can to leverage the funding that is available along with securing investment from the private sector. To justify this effort, we will need to increase the efficiency in what we do and how we do it. Substantial cost savings (estimated at 13 percent – 21 percent)3 can be achieved to stretch investment dollars and create more benefit from the same or less expenditures.
At the same time, US design, construction and technology firms are global leaders in their fields. Many have been leaders in adopting and using building information modeling (BIM) and jobsite management technologies, and US-based technology companies have developed tools to assist. However, they have not reengineered processes and supply chains to really gain advantages. And, asset owners have not consistently demanded better support for their process and information needs. There is willingness to address this, but there are some fundamental disincentives in contracting procedures and related risk aversion they create. It is widely understood that much more can be done. According to a 2019 McKinsey & Company report: 'An industry notorious for cost and time overruns, the construction sector can capture significant efficiencies by adopting new technologies. While many executives acknowledge the potential of new technology, they often hesitate to risk multi-billion-dollar projects on applications they consider unproven. New technologies – advanced analytics, automation, machine learning, and the Internet of Things, for example – have delivered substantial benefits to industries at the forefront of adoption, particularly telecommunications and finance. And while these disruptive forces will eventually wash over every industry, the construction industry still lags. Digital tools are already available, with $18 billion invested in construction technology between 2013 and early 2018. McKinsey research, however, finds that leaders struggle to adopt these applications—not because of cost concerns or lack of interest, but rather because of insufficient internal processes and risk aversion'4.
So, to leverage our practice and technological expertise and address our nation's infrastructure deficit, we first need to tackle our 'information deficit.' As noted, the United States is home to the world's best technology for the built environment, which we can plug into a whole-sector information management approach. This approach should optimize common processes and standards, enable projects to be built and managed digitally, and provide support and education for decision makers and industry workforce. Now is the time to dramatically and rapidly improve the building process to meet the unprecedented demands set before us.
The right information on existing assets can allow us to be more effective in what work is carried out and more efficient in how the work is performed. Information gathered, used, and shared in a reliable, systematic process is key to effective information management. This creates the opportunity for owners to build and operate buildings and infrastructure in more agile and resilient ways.
Consulting with owners and industry, we have formed a consensus view that a shift toward an information management approach is needed for the sector. Owners want to be better informed with reliable data to make more effective decisions – this will support resiliency and agile decisions to improve the designing, building and use of public assets.
An organized and coordinated national plan for 'owner centric BIM'
A coordinated vision of how BIM and other digital approaches can meet the challenges faced today by owners and the sector is needed. Having an effort that is too narrowly focused on creating a standard to fix the 'standards problem' is not the answer. Common approaches between clients for bidding and project requirements combined with a common process for information management across the sector will provide owners the foundation to tackle the infrastructure deficit – helping to get more built for less cost with less waste.
To accomplish this, we need a coordinated national approach to BIM increasing the capacity of owners and the AEC sector akin to what has been done successfully in other countries, most notably the United Kingdom. By committing to a collective information management framework and leveraging the buying power of public and private owners using this framework will help to build consistency and in turn build capacity of the whole sector. Owners are calling for better use and management of information, and industry representatives want to see more 'pull' from the owners. From the consultation, there is strong support for a national coordinated approach with owners providing leadership. This national approach requires a plan, and it will need resourcing and should be led by a coalition of owners, industry and membership organizations.
The US National BIM Program
The National Institute of Building Sciences (NIBS) is leading a consortium of government and private sector owners and industry representatives from design, construction, manufacturing, technology and asset operation sectors, plus software vendors in the development and dissemination of a next-generation information standard for the built environment. The US National Building Information Management Program will build on the work of the NIBS BIM Council and the US National Building Information Modeling Standard (NBIMS-US) to provide a step-change in capacity, creating a platform for the next phase of digital innovation.
The program offers the opportunity to improve the relationships, performance and profitability of the increasingly digitalized US architecture/engineering/ construction/operation (AECO) industry. Next steps for the program include:
1. Develop an operational plan for expanding and extending BIM standards and support for their widespread adoption and implementation
2. Build a leadership coalition of public and private owners and industry representatives
3. With a coalition in place, create the program to gain broad adoption and use of the standards and digital ways of working.
Roger Grant is Executive Director, BIM, National Institute of Building Sciences. The National Institute of Building Sciences brings together labor and consumer interests, government representatives, regulatory agencies, and members of the building industry to identify and resolve problems and potential issues around the construction of housing and commercial buildings. NIBS was established by the US Congress in 1974.
More information about the US National BIM Program is available on NIBS website at https://www.nibs.org/projects/national-bim-program.
www.nibs.org
Contributors to this report include Philip Bernstein, Associate Dean and Professor Adjunct, Yale University; Adam Matthews, Head of International, Centre for Digital Built Britain; and John Messner, Chair, US National BIM Standard and Professor, Penn State University.
This article was first published in The Hill: https://thehill.com/opinion/energy-environment/563284-overcoming-the-information-deficit-for-us-infrastructure-and?rnd=1626384806
1 Estimated impact of the American Recovery and Reinvestment Act on employment and economic output in 2014, Congressional Budget Office, February 20, 2015, cbo.gov.
2 Reimagining infrastructure in the United States: How to build better, McKinsey and Company, July 2020
3 Boston Consulting Group (2016) Digital in Engineering and Construction http://futureofconstruction.org/content/uploads/2016/09/BCG-Digital-in-Engineering-and-Construction-Mar-2016.pdf
4 Governments can lead construction into the digital era. McKinsey & Company, April 2019