Oscar Peralta explains the factors that contractors must consider during surface preparation in hotels
Floors in commercial buildings must serve more than just functionality; they must be appealing to the eye, particularly in luxury hotels where customers have high expectations. They need to be aesthetically appealing to guests, as well as easy to keep clean to keep those customers safe. While the aesthetics and quality of the floor can greatly impact guest's experiences of hotels, flooring may not always be the prioritized feature when building or renovating them.
When approaching any sort of renovation or build, project managers must be aware of how proper surface preparation can impact the appearance and lifespan of the chosen floor covering. Any environment that gets heavy foot traffic every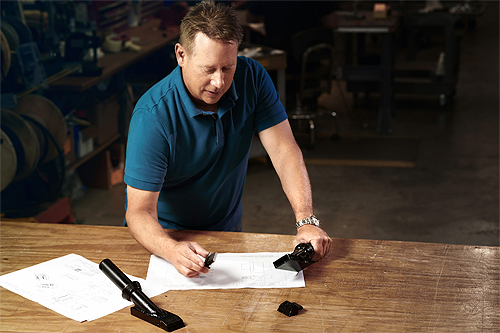 day, such as the hotel lobby, must be able to withstand wear. This is one of the main factors contractors should consider when starting a surface preparation job, as doing the right preparation work is as important as choosing the right floor covering.
Some hotels opt for carpet tiles as they are easier to maintain and repair, for example, in areas where customers are likely to drop food on the floor. With a modular carpet, facility managers can easily remove and replace any affected tiles to keep the floor clean. In hotels, customers are also likely to walk in some places more than others. To increase the lifespan of the covering, facility managers can rotate carpet tiles, taking tiles from areas where there is less foot traffic.
There are also more cost-efficient covering choices that require less maintenance in these commercial environments. Polished concrete, for example, does require more precise preparation but, once finished, it requires little maintenance and will withstand high levels of foot traffic.
However, choosing the correct floor covering for the space does not always guarantee less maintenance. Surface preparation for hotels can be a challenging job and it is certainly not one to be underestimated.
One of the main differences between preparing residential and commercial facilities is the scale of the job. Commercial spaces like hotels generally have a larger floor span and require larger equipment to efficiently complete the work. However, contractors should not assume that large spaces only require large equipment. Ease of accessibility, power sources and tight spaces can also determine the machines that contractors use during preparation. Preparing individual bedrooms or their en suite bathrooms will require smaller walk behind or handheld equipment.
Hotel kitchens
Particular care must be taken in locations with limited square footage, existing equipment and fixtures such as the hotel's kitchen. One challenge is that it is not always possible to move expensive equipment out of the room while the surface preparation project is underway. This means that the contractor needs to find a way to protect equipment throughout the duration of the project.
Careful analysis of the area by an experienced contractor is necessary at this stage to assess what surface preparation equipment will be most appropriate for the space limitations and the type of flooring that is to be laid down. This way, the contractor can recommend the machinery that meets the requirements of the size and complexity of the space.
The best way to approach environments filled with existing equipment is to first eliminate all the obstacles that can be removed. The remaining equipment can then be covered up to prevent damage during renovation.
Safety and hygiene are essential in a commercial kitchen. The finished kitchen floor must be hygienic, offering easy cleaning and be non-absorbent to food grease or water.
It is also important that kitchen floors are non-slip to minimize the risks of accidents.
A popular low-cost flooring choice for hotel kitchens is vinyl. For vinyl flooring to last, good surface preparation is essential, because vinyl has a tendency to stick to uneven surfaces and to rip. Thorough grinding or shot blasting ensures vinyl flooring lasts for longer. Other popular flooring choices include high build epoxy with a non-skid factor, or for commercial kitchens on display to the public, tile may be a more aesthetically pleasing choice. Different floor covering will require different surface preparation, so it is important to understand the specific requirements of every flooring project you work on.
Safety on the job
Proper dust collection also needs to be put in place, because a dusty environment increases the risks of damaging equipment that has remained in the facility during preparation, such as cookers or fridges in the hotel kitchen.
An important part of this is pairing the chosen equipment with the corresponding dust collector. Maintaining a clean work environment reduces the risk of damage to equipment, as well as reducing the risk of dangerous silica dust inhalation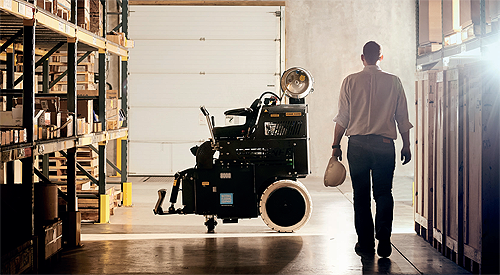 for contractors, employees and visitors to the facility.
Contractors must also ensure that they efficiently prepare the substrate for polishing or a covering to ensure that the floor is free of contaminants and remains watertight. PH tests and calcium chloride tests detect contaminants and moisture on the substrate. Contractors must remove any contaminants or water found at its source to prevent water damage and other issues in the future. Proper preparation from the inception of the job will save both facility managers and contractors from extensive repairs and renovations caused by moisture.
If the client has concerns about the project timeline, careful scheduling is the best option. No matter the schedule, floor preparation in hotel environments should never be rushed, as it is important for it to be done using the correct equipment and materials.
So, next time you walk into a hotel, take a look at the floor. More work has gone into it than you can imagine.
Oscar Peralta is West Coast territory sales manager at surface preparation expert National Flooring Equipment. Founded in 1968, National Flooring Equipment designs and manufactures quality flooring equipment and supports it with unparalleled customer service. Almost five decades later, National's commitment to these key principles remains as strong as the day the company began. With dozens of patents, National Flooring Equipment boasts the most extensive product offering currently available in the surface preparation industry.
http://nationalequipment.com/en/#