Digital construction planning can optimize network infrastructure deployment. By Frank DeJoy
The FCC's Rural Digital Opportunity Fund (RDOF) presents a unique opportunity to build the infrastructure needed to connect underserved communities across rural America. The fund supports commercial construction of broadband infrastructure with $20.4b of new subsidies over the next ten years.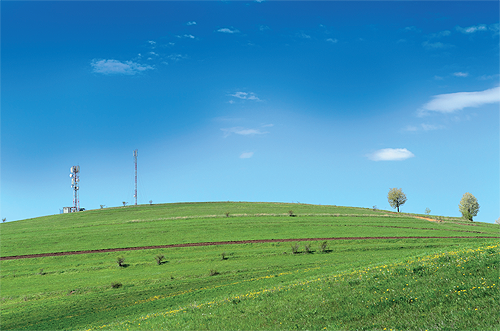 With the pandemic forcing much of America into distance learning, teleworking, and remote healthcare, demand for equitable access to reliable broadband has created a new sense of urgency.
RDOF's criteria prioritize the best rather than the least expensive internet access service to rural Americans, according to four weighted performance tiers and two latency levels, at rates comparable to those in major metropolitan markets. With initial applications submitted, RDOF participants are turning their focus to evaluating network architecture to meet these criteria and determine the right build strategy and delivery approach to be successful in October's auction.
When mapping out a large-scale deployment, the first step in the process is to establish a delivery framework to measure progress and effectiveness. A framework to accurately project costs associated with broadband fiber and wireless network deployments, identify the downstream and upstream impact of these costs, and how best to access all available partner and technology-enabled savings.
RDOF participants are seeking certainty in their construction scope and schedule to enable a highly competitive bid while still maintaining sufficient margin or contingency. The following cost framework has been developed based on decades of global best-practices and domain expertise. It showcases the potential efficiencies available when deploying your network with an end-to-end digital deployment approach:
Network Design
Network Design represents the cost to design and permit the network, including field surveys, the creation of engineering documents, and coordination of As-built updates. Network design represents about six to ten per cent of the overall cost of a network project but has a fundamental impact on the outcome. A digital view of the design evaluates the entire network route and manages the physical inspection of existing poles, vaults, ducts, and infrastructure. Digital technology requires engineering teams to accurately collect specific field data before closing out survey tasks to ensure final quality designs. The process also provides an assessment of constructability, compliance with local standards, and requirements for wind loading, make-ready, and traffic control. By reducing the amount of design effort through automation and utilizing technology to convert the design into a paperless geospatial task set, 20 per cent savings are readily achievable.
Project Management
Project Management represents the cost to coordinate activities of design, construction, and inspection personnel, including the management of any subcontractors, along with governing associated change and As-built requests. The allocation for project management usually accounts for around ten to 15 per cent of the project total and can be a crucial driver of efficiency. Digital technology removes the guesswork from the field by only allocating construction tasks that are ready based on an optimal build sequence with required prerequisite tasks completed. Truck rolls are only initiated when tasks are confirmed and ready for completion by qualified crews. By simplifying the construction workflow, eliminating administration effort, and introducing productivity gains of a digital, paperless approach, crews increase their efficiency by 20 per cent, and project administration resourcing is reduced by greater than 60 per cent.
Contractor and Materials
The most significant contribution is the cost of contractors and materials, which make up 70 per cent of a project budget, and contain the highest risk elements. Increasing the transparency and visibility of where materials are used and by whom, utilization rates improve, and wastage reduces considerably. Project material wastage rates are reduced by a factor of five by streamlining material management and accurately tracking material utilization. When teams go faster on the labor side, and less field supervision is required cost efficiencies quickly stack-up. For typical large projects with three-year build forecasts using traditional methods, outside plant speed efficiencies of close to 50 per cent are achievable with a digital approach.
Project Contingency or Margin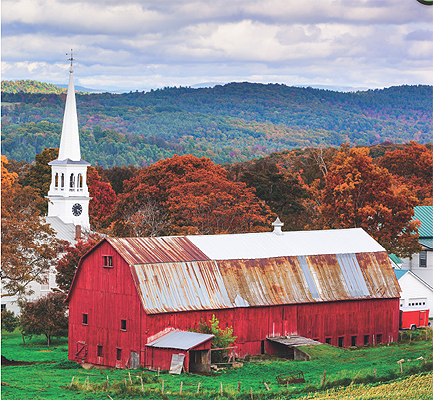 Project contingency is allocated for events undetected during field design such as underground obstructions, new permit requirements, or pole replacements. Contractors will also factor a projected margin into this category. Contingency and margin typically represent five to ten per cent of overall project costs. Savings related to streamlined network delivery, integrated construction, QA and change processes, and reduction in variations all reduce contractor and material costs at completion. Time-to-market is typically achieved two times faster and these savings contribute directly to increased margin or contingency.
What are the bottom-line benefits?
The benefits outlined here are based on the utilization of an end-to-end geospatial digital deployment process. When these approaches are utilized, the financial benefits flow to network operators and contractors' bottom line. Financial savings are one thing; however, what is most appealing is how these efficiencies improve the business cases for funding. Operators can enable more customers to be connected with a given level of investment and also bring broadband internet services to their communities faster. The cost and time saving estimates outlined are industry-standard and consistent with our experience deploying fiber in a variety of rural and urban environments; however, costs do vary with technology, and other factors, so adjust these as necessary for your project.
Frank DeJoy is VP Network Deployment at Render Networks. Render Networks' mission is to continuously innovate and evolve the technology to build networks better. Render's team of industry subject matter and technical experts understand the challenge and complexity involved in efficiently deploying fiber and wireless networks at scale.
Through the automation of manual tasks, optimization of resources, and map-based visualization end-to-end, Render's Digital Network Construction platform achieves transparency in real-time while generating significant efficiencies and cost savings. This value cannot be met through traditional construction management approaches and is enabled by Render's unique task-based, geospatial approach to work management.
Real-time, geospatial data provides stakeholders with a single, integrated view of progress increasing visibility and control at all stages of the network delivery lifecycle.
https://rendernetworks.com