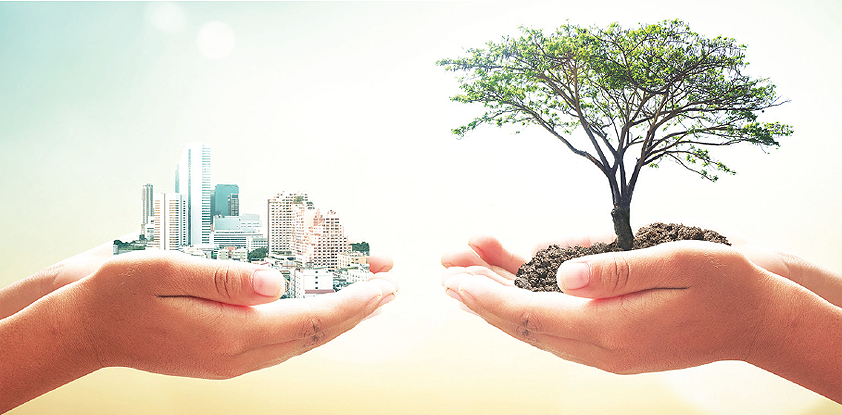 Re-imagining urban design post covid
Impacts of the Covid-19 pandemic have reverberated through cities across the globe. In a recent study completed by Hatch and industry collaborators – Smarter City Solutions for a Riskier World – eight out of ten cities ranked the pandemic as the top external disruption currently being faced. The study also benchmarked global trends in technology, risk, and progress toward sustainable development goals across 167 global locations. Declining economic growth and rising digital expectations of citizens were second- and third-ranked disruptions, respectively, both being repercussions of the pandemic.
With the rise in Covid-19 vaccinations, there is a glimmer of hope in sight. But even after the pandemic ends, shockwaves will persist. Sixty-nine percent of cities surveyed believe that the pandemic will cause them to reconsider urban planning and their use of space. In the short-term this can be accomplished by providing access to a diverse set of public realm amenities, and over the longer-term planners will need to take a more holistic view of land use to build resilience, increase sustainability, and provide equitable access. Strikingly, over half of urban leaders surveyed believe that the pandemic will forever change how people live, work, socialize, and travel in cities. The pandemic has also elevated the importance of sustainability, equity, and access within cities, raising priorities for the social good.
For many citizens, the pandemic and its accompanying shift to working from home (where possible) has paradoxically underscored commuting as a waste of precious time and resources while heightening the importance of communal space and meaningful social interaction. While the pandemic will indisputably inspire change and evolution, cities will endure. The significance of proximity and face-to-face interactions facilitated by urban environments is far too valuable. Density enables cities to be engines of economic growth and innovation by lowering the cost of production and increasing social interaction in ways that video conferencing and other technologies cannot fully replicate or replace in the long term.
Value creation
To recover, cities will need to be places where people want to live and work. This will require cutting-edge thinking in terms of urban design and planning. New developments will need to be anchored on high-quality transit, include a mix of uses and vibrant public and outdoor spaces, and combine both soft and hard infrastructure into places where people want to come together. New buildings and public spaces will need to be designed with multiple purposes and uses in mind, some with the uses changing over the course of the day. The bar to which a project achieves success by mixing accessibility, uses, design, and delivery incorporating complete ESG, is higher than ever before. However, if executed well from start to finish, the value creation can be enormous for both communities and investors.
Post-Covid, the economic geography of cities will experience transition in step with physical infrastructure. Retail and office markets will be uncertain in most cities, at least in the near term. While businesses may be steadfast in their commitment to maintaining an urban presence, they are likely to actively reevaluate the scale of that commitment and refocus their urban real estate around workplace strategies of collaboration and customer engagement. Smaller and more strategic footprints may put downward pressure on rents which, in turn, has the potential to allow smaller firms that could not previously afford prime urban locations to enter the market and take advantage of the synergistic benefits of being in a city and driving commercial innovation. Office buildings in sub-prime locations will require repositioning toward new uses, such as housing (with an emphasis on affordable housing) and community uses.
Community needs
And (urban) design has value. While remote working may reduce near-term demand for commercial spaces in urban cores, residents and workers will still be attracted to urban amenities such as parks, public spaces, and cultural and educational institutions, as well as the appeal of diversity and overall quality of life and livability. Vibrant urban centers will have an increased role as meeting and gathering places for both collaborative work and entertainment. The shift towards the live/work residential model will require changes to the design of individual residential units. The ultra-efficiency and small one-bedroom units that were popular before the pandemic will be replaced by larger floorplans that can accommodate increased working from home.
The aggregate effect is likely to be significant churn in real estate, resulting in increasing opportunities for the construction sector in retrofitting and/or renovating existing building stock, as well as new construction to meet the changing needs of residents.
It is imperative to innovate in the way we design how we live and work around real community needs. Better use of data can inform urban planning and design, including increased visibility of gaps in the provision of public space, amenity, transportation, and access to essential services like food and medical care. Addressing the issues of equity that exist in many urban neighborhoods will make concepts like the 15-minute city more mainstream.
Holistic view
Cities also need to recognize the interconnectedness of urban design with other policy areas. Successful city-shaping depends on a joint approach to economic development, social services, health care, and environmental, transit-based, and educational objectives. Alignment of these policies can create urban environments that are attractive to a range of diverse residents who each play an important role in vibrant and productive cities.
And of course, while the pandemic and its associated impacts are top-of-mind for urban leaders, the next most-cited disruption facing all of us is climate change. Cities are in the unique position of being the largest source of emissions and also being highly vulnerable to the consequences. By taking a holistic view and focusing on ways to build healthier, more sustainable, and greener cities, we can have a meaningful impact on many of the drivers of climate change, regardless of their size, with renewable energy, micro-mobility, and circular economy principals all being increasingly central to urban recovery strategies.
Cities are at the cusp of major transformations, but strategically managing these transformations is what will separate the cities that emerge more economically, socially, and environmentally vibrant from those who will continue to battle social decline, stagnating economic growth, and continuing environmental damage.
Daniel Miles is Hatch's Director, Urban Solutions. Whatever clients envision, Hatch teams can build. With over six decades of experience in mining, energy, and infrastructure, it knows your business and understands that your challenges are changing rapidly. It responds with solutions that are smarter, more efficient, and innovative. It draws upon 9,000 staff with experience in over 150 countries to challenge the status quo and create positive change.
www.hatch.com/urbansolutions