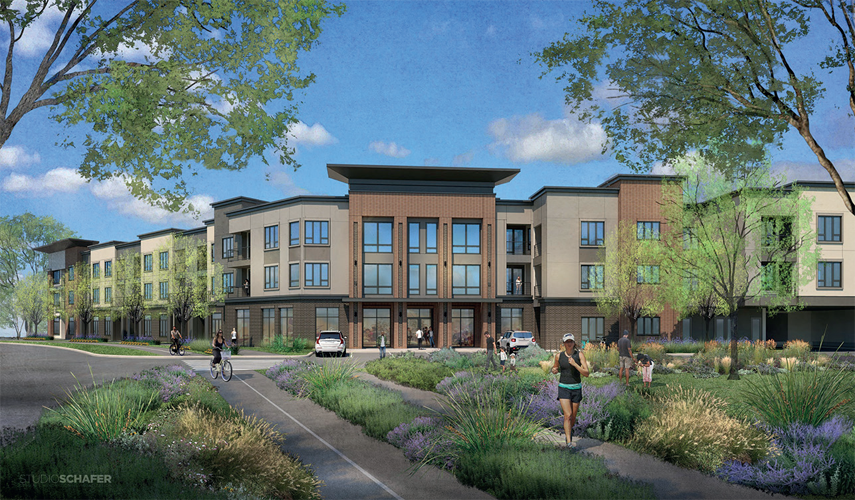 Embrey has closed on its site purchase for Hensley at The District in Centennial, Colorado, a 304-unit multifamily community project with mountain views to the west, neighborhood walkability and easy access to jobs, shopping and entertainment. The project is a six-story multifamily wrap-style project that will help create a pedestrian-oriented promenade within The District, an emerging mixed-use community being developed by Brue Baukol Capital Partners. Embrey purchased its property from Brue Baukol Capital Partners, a Denver-based company.
"We are known for creating places where people want to be. This is a beautiful site and we are excited to contribute our unique development style and skills to the Centennial community," said Jimmy McCloskey, Executive Vice President of Development for Embrey. "Residents will enjoy premium living with luxury amenities and plenty of lifestyle enhancement opportunities."
The first units and clubhouse are expected to be available in the first quarter of 2024 with project completion later that year.