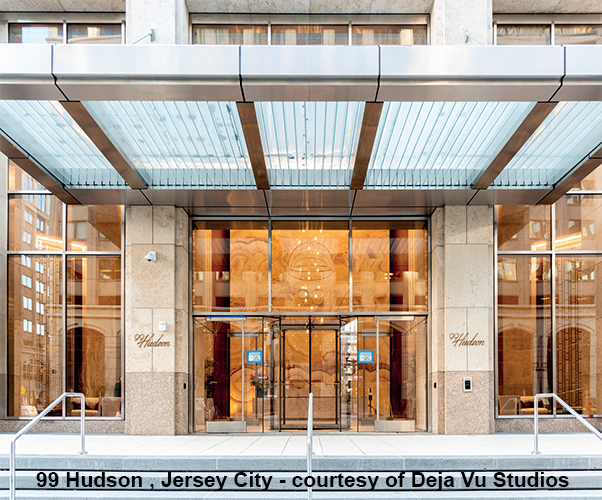 A structure for Success
Famous for its high-rise contributions to the iconic Manhattan landscape, Plaza Construction continues to develop large-scale properties across New York and New Jersey, whilst also expanding into new markets
New York City in the late 1980s was an entirely different world. After being a subsidiary of Fisher Brothers Construction, Plaza Construction soon spread its wings and became an independent entity, focused on building upwards. Since its founding in 1986, Plaza Construction has built itself an impressive portfolio that includes some of the city's tallest and most iconic buildings, such as Fulton Street Transit Center, 111 Murray, and Madison Square Park.
Eleven Times Square, for example, is a 1.1 million-square-foot tower that is visible 601 feet above Times Square. The LEED Gold property includes 50,000-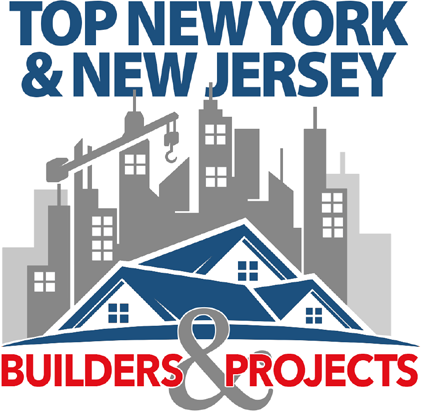 square-feet of retail space and is complete with full-height cast-glass panels and hand-chiseled marble columns. It is the first building in New York whose concrete core was completed and built before and above the steel perimeter frame. It is, to say the least, an iconic building.
"We do a great deal of residential multi-family, commercial, and hospitality construction," summarizes Executive Vice President and Regional Director of Plaza Construction, Jorge Moros.
From its roots in New York, the company has extended its reach into numerous regions and sectors across the U.S., as Jorge confirms: "We have diversified to the point that we can offer complete construction services to all these regions in many different markets. Using a variety of delivery methods, we have become nationally recognized as one of the strongest contractors in the U.S."
Providing further insight into the company's diversification mission is Anthony Cosenza, the company's New Jersey, Executive Vice President and Regional Director: "We are branching out into different types of construction within the market sectors we are used to. We were typically doing cast-in-place concrete buildings, but now we are seeing a need for different framing systems, like load-bearing metal studs, cross-laminated timber, Delta Beam systems with precast plank, or concrete on metal deck, etc.
"There is a lot of opportunity coming up, and it's predominately residential rentals, which is what we have seen in New Jersey. Everybody has gone away from the condo and new commercial buildings, for now," he continues.
In 2017, Anthony took over Plaza Construction's New Jersey operations and started another chapter for the company. "Jersey City, New Jersey, which is often referred to as the 6th borough of Manhattan, continues to be very busy, and not just in the downtown waterfront area. Areas of Jersey City such as Greenville, Journal Square, and The Heights continue to be extremely busy, too. We saw the opportunity to expand, and so we completed our first project in the area, which was 99 Hudson," Anthony explains.
"99 Hudson is a 1.4 million-square-foot residential condo building made up of 781 units. It has world-class amenities and is considered a very iconic building within the New Jersey market. In addition to this, we started working on other projects, including a 358-unit condo building in New Jersey, and a 73-unit condo building, which is more of a boutique, type," he details.
99 Hudson established a standard for Plaza Construction that it would continue to live up to, and, in many cases, exceed. After working in the region for a few years, the company has seen numerous successes and is now working on two exciting new projects.
"We recently received an agreement for a lab-science development that is predominantly a co-working space. Sort of like a 'WeWork' for scientists. In addition, we have recently received an agreement for a project in Newark, which is a 23-story residential building with a historic façade, and is exciting because it's a market that never really had residential buildings over a couple of stories before," Anthony continues.
New Jersey isn't the only new region into which Plaza Construction has grown. Having operated an office in South Florida for over 20 years, the company now uses its existing presence to thrive in this region, which is experiencing a development renaissance of its own. "It's not news to anybody that there is a growing market in Florida. It has become the go-to place for many of the large developers in the Northeast, and even on the West Coast.
"The current situation in their markets has created a need to go somewhere else, and getting development going in Florida offers the best formula for many of them. Not only does Florida have lower land prices, but there are also lots of deals going on in the region," asserts Jorge.
This influx of demand is good news for Plaza Construction, as an increasing population demands an increase in liveable housing. "As people move to Florida, an opportunity opens up for further development in this market," Jorge explains.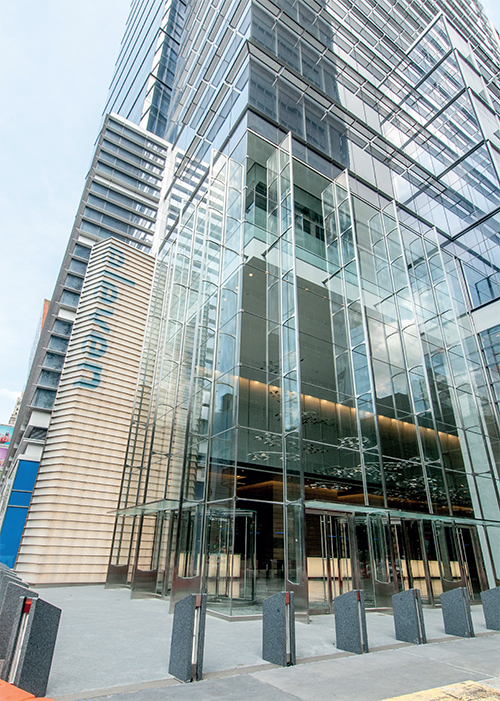 "There are a number of market sectors in Florida that are creating a big need for more housing. It is now our responsibility to organize a plan that will allow us to increase our operations and get prepared to be able to execute on the increased demand for construction in 2022 and 2023."
Plaza Construction's presence as a leading general contractor in different regions has aided it through the uncertainty of Covid-19. "At the onset of the pandemic, we had a few projects that were in planning and pre-construction, and a number of those were paused. In more recent months, we have seen an uptick in activity. We are confident that in due course we will be able to start working on said projects again," discusses Anthony.
"Everyone is a little hesitant from a development standpoint. There are concerns about the cost of materials, lead times, and the availability of labor; all of that is still a concern. We are still seeing market inflation for goods and shipping. But things are certainly not at a standstill. For instance, we broke ground on a 200-unit project in New Jersey just last week," he elaborates.
Commenting on the post-pandemic market from a geographical point of view, Jorge highlights the importance of diversification: "There are a lot of New Yorkers in Florida, and Northeast clients have been migrating there to develop business, so that has created a shift in the workload expectation from New York to Florida.
"We have been patiently waiting on the market to come back. We see it on a national level, but New York has been the slowest market to come back from Covid-19. That's not surprising, really, with everything we saw during the pandemic, and how seriously the New York area was affected.
"We see our interior works coming back quicker than the core and shell. There are a lot of companies returning to New York City, and a lot of people coming back from working from home, so that has urged companies and tenants to change the layouts and the interior capacities in their offices," he goes on.
With a strong grasp on the market, and an impressive project portfolio bolstering it, Plaza Construction looks confidently toward 2022.
"One project that we are excited to get started on is an 800-plus-unit rental that includes a public school and a retail space," comments Anthony. "That will be starting at the beginning of the third quarter of 2022, and it's very close to our office in Jersey.
"Another similar project is a 60-plus story residential tower that is part of a large development, which, all together, will be completed in multiple phases. The owners have had the property for seven or eight years, and they are finally ready to kick off; we aim to break ground in June or July of 2022. Most of the projects that we hope to begin next year are based in New Jersey, which is a very strong region for Plaza Construction. We have downsized a bit because of the pandemic, so we are looking for quality employees that fit our culture in order to return to our work at full capacity," continued Anthony.
Ruminating on the massive potential that the next few years hold for Plaza Construction, Jorge concludes: "We are seeing serious opportunities, and those prospects are becoming more high-probability projects. Currently, we are ramping up our projection for construction in the year 2022."
Plaza Construction
www.plazaconstruction.com
Services: Construction management and general contracting