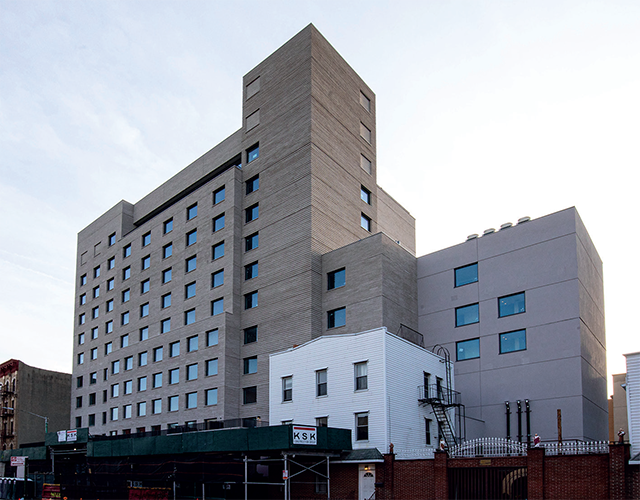 Sculpting Skylines
Responsible for some of New York City's most desirable luxury condominiums, KSK Construction Group is preparing to celebrate 20 years of quality construction and real estate development
New York City might be one of the world's most demanding and competitive markets, but KSK Construction Group has been carving out success in the Big Apple for almost two decades. Providing its real estate development services to a wide spectrum of clients, the company is responsible for some of the city's most respected, and recognizable, residential, commercial, hospitality and passive house structures.
"KSK is a company that was born from KiSKA Construction Corporation, which I used to work for along with my two partners, Erden Arkan and Selim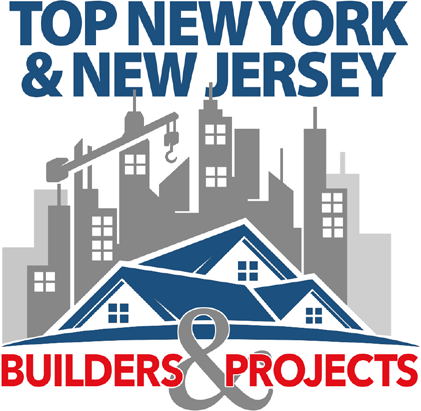 Akyuz," explains company Principal Ulgur Aydin. "I left KiSKA around 2002 to start my own development company in New York City, with a focus on developing Williamsburg, Brooklyn — an up-and-coming area in the early 2000s — which I believed to be a massive development opportunity.
"KSK was born between 2002 and 2003, and by 2004, Erden and Selim had joined as partners. The difference between KSK and KiSKA is that the latter was a construction-only group, whereas KSK is a construction and development business."
After surviving the economic recession of 2008, KSK began to take on larger and more challenging projects in Manhattan. Even during the Covid-19 pandemic, which has hobbled many organizations over the last two years, KSK continued to diversify and grow its footprint across the city's famous five boroughs. One factor that has benefitted the company greatly over the last 24 months has been its long-held belief in the importance of people — both internally, in the shape of its workforce, and externally, in terms of its partner and subcontractors.
"The people side of our business is very, very important," Ulgur declares. "We have tried to create a cohesive culture, which started all the way back in our KiSKA days, and we watch each other's backs. If you're employed at KSK and your project ends, you're not going anywhere. We take pride in teaching and raising our team, and helping them work their way up through the ranks.
"Having excellent subcontractors is one of our biggest strengths," Ulgur notes. "Over the past 20 years, we've established long-term, steady relationships with our
subcontractors and we always pay them for their work because we value their time and our ongoing relationship.
"Similarly," he adds, "having a great project management team on jobsites is another huge asset. We manage projects on tight timelines and always endeavour to meet owners' temporal requirements."
With over a hundred years' combined experience in the construction industry, KSK leverages its extensive technical and technological knowledge to help clients achieve their goals on time and within budget. As we approach the end of another year, Ulgur discusses some of the firm's recent key projects, many of which are landmark developments that illustrate why KSK remains at the head of the market in New York.
"In the heart of Forest Hills — one of the oldest neighbourhoods in Queens — we're currently building a beautiful, modern building. This is the 107-02 Queens Boulevard project, a 140,000 square-foot development with 74 apartments, retail space underneath, and a parking garage," he reveals. "Not all that far away, over in the heart of Manhattan, we are working on the Crown Building. Located on 5th Ave and 57th St, it houses spacious condominium apartments as well as the Aman New York Hotel.
"Back where it all started, in Brooklyn, we are carrying out an amazing project in the middle of Gowanus Canal, one of the biggest up-and-coming areas in my opinion. The building's architect is Harvard-trained and the project has actually been mentioned in the New York Times Real Estate section twice this year in articles about the return of the foyer and green spaces," Ulgur reports. "This is accompanied by 292 N 8th Street, a 100,000-square-foot, 12-story, hotel/dorm-style project in Williamsburg. Williamsburg has, historically, been KSK's home base, and we're proud to have been a part of its development since the turn of the Millennium. I moved to the neighbourhood myself in 2005 and have been delighted to watch, and help, it grow."
As of December 2021, KSK's latest major development is 570 Broome St, in Hudson Square, Soho. Now close to wrapping up, the project consists of 53 high-end apartments over 28 stories. The airy, natural-light-filled property has already sold about 95 percent of its units.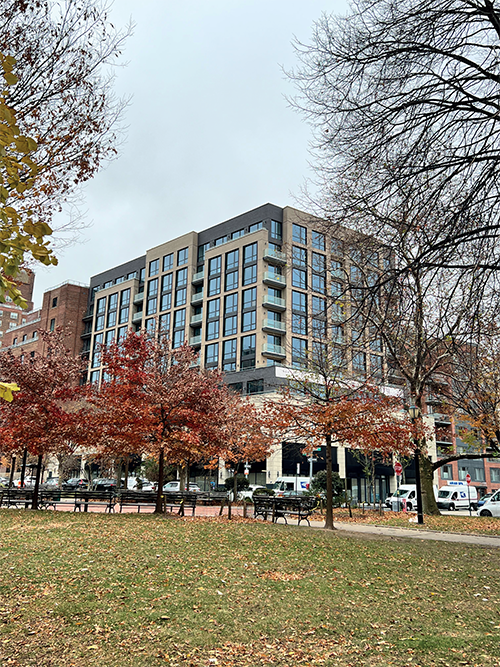 Not just focused on traditional residential projects, KSK has also worked on some distinguished commercial projects, including 100 W 125th St, a 200,000-square-foot site that now houses the Harlem Whole Foods. This will soon be joined in KSK's portfolio by the Korean Cultural Center.
"The Korean Cultural Center is a beautiful project," Ulgur proclaims. "We started the development about two and a half years ago, and we're proud to be helping provide a home for Korean culture in New York City. The building itself is 30,000 square feet, seven stories tall, and located in Koreatown.
Set to be finished in the winter of 2022, this museum-quality project features atriums and copious glass. It reminds me of the new Whitney Museum in the Meatpacking District."
Determined to stay future-ready, KSK remains abreast of the latest industry trends and demands. Most recently, the firm's efforts have been geared towards sustainability and the construction of passive house buildings, structures that meet some of the highest standards in energy efficiency.
"511 E 86th St, one of our newest passive house projects, is a 140,000-square-foot residential project with tons of apartments," Ulgur remarks. "The most important part is that, as a passive house project, it is sustainable and a real taste of the future. I'm actually on the board of New York Passive House, a non-profit that seeks to support the construction of extremely energy-efficient buildings, and I am proud to say KSK is now an expert on building multi-dwelling, high-rise passive house projects. We've worked on four now, including 211 W 29th St, 155 Columbia St, and currently 202 E 23rd St."
As KSK approaches its 20th anniversary, Ulgur is proud to reflect on two decades of success for the business, along with a remarkable performance during the Covid-19 pandemic. Though he believes the company will take time to celebrate the milestone next year, Ulgur is not interested in dwelling on the past for too long and is already making plans for the next two decades.
"My opinion is that the market is growing as we speak," Ulgur asserts. "Development in New York City is a rollercoaster, but I think we're currently on an upward trajectory. At the beginning of the pandemic everything seemed uncertain, but now the industry is hopeful again and running at full speed.
"My hopes and goals for 2022 are to obtain more projects to build, and in the meantime, continue developing. Specifically, I'm hoping to work on more passive house projects; sustainability is always the goal and it is always my preference to see people actively working to safeguard the future of the earth.
"In the longer term, we want to continue catering to our customers as excellent construction managers, and gradually expand the company," Ulgur states. "Of course, we will remain open-minded and honest with our clients because that is what keeps them coming back to us. Our know-how is unparalleled and we intend to keep bringing our expert knowledge to the game for a long time."
Led by Ulgur, KSK undoubtedly has a bright future ahead. With rare passion and unlimited drive, the firm's Principal has his eyes on another 20 years of continuous improvement and growth.
"I've been a registered professional engineer in New York State for over 25 years," Ulgur says in summary. "I love what I do. I love building New York City's skyline, and I love building it better and faster. As far as KSK is concerned, I am certain that, over the next two decades, we will help construct buildings that both give New York City its special aesthetic character and serve as homes for hardworking New Yorkers."
KSK Construction Group
www.kskllc.com
Services: Construction and real estate development