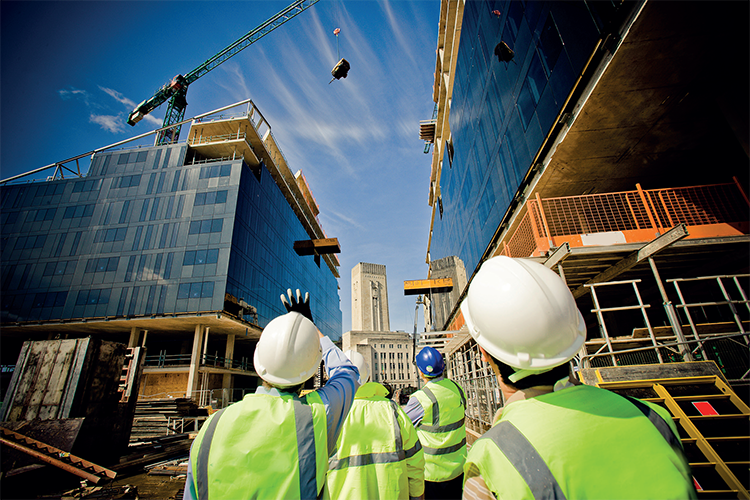 The past two years have had an enormous impact on the construction sector. It's no secret that the industry has been facing a growing skills shortage for years. However, the ongoing pandemic has greatly amplified and accelerated the impact of this shortage. Ongoing uncertainty regarding health, coupled with pressure to deliver with fewer resources, is leading many professionals to reassess their life and career choices. This has further reduced the skilled labor pool at a time when the construction industry is already seeing significant growth1.
Furthermore, health and safety has taken center stage for employers, requiring them to implement numerous safety protocols under challenging conditions. Given this, contractors must increase their focus on hiring the best available candidates and integrate these efforts with their health and safety strategy.
Based on decades of helping companies improve their talent management and safety systems, PSI recommends five tips:
1. Identify minimum qualifications and experience for the role. In a perfect world, a construction company has dozens of qualified candidates for every opening, allowing them to hire the perfect individual with all the right skills and experience. However, in this new normal, contractors must take a hard look at what is truly essential versus what is merely a nice to have. Tough decisions must be made. For example, is a high school diploma, or minimum years of industry experience essential? Can some of these skills be trained? By identifying and requiring only the most critical requirements, an organization can significantly increase its candidate pool.
2. Include minimum requirements in a job description. Once minimum requirements are identified, it is important to make these clear and visible to candidates. Human Resources teams are currently stretched to capacity – they cannot afford to lose valuable time screening candidates that lack basic requirements. But how are candidates to know these unless you tell them? Communicating specific job requirements in a job description makes your recruitment process more efficient and effective.
3. Invest in a Realistic Job Preview (RJP). Many people have misconceptions about construction, believing the work is always dirty, physically demanding, and lacking in career progression opportunities2. However, those employed in the industry generally feel quite the opposite, citing earning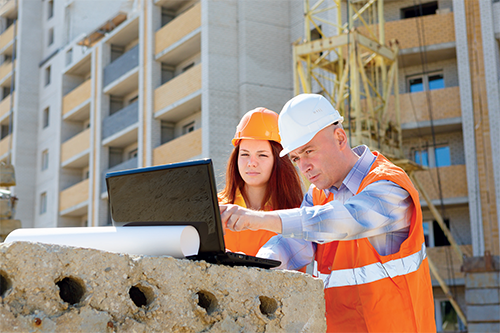 potential, nature of the work, and career advancement as reasons for choosing a career in construction. Such information should be conveyed clearly to candidates early in the process to dispel any misconceptions.
RJPs offer a great way to achieve this by providing candidates with information about the most important aspects of the position. They convey both the pros and cons and can come in many forms, such as descriptions, infographics, or videos, while reducing turnover by allowing candidates to self-select out of the hiring process early, if they are a poor fit. Given the current shortage of candidates and common misconceptions, construction companies can benefit from using RJPs that highlight the positives.
4. Track candidates effectively and give them a positive experience. In the current market, efficient tracking and processing of candidate data is critical. In-demand skills in the construction sector are now even harder to come by, making it important to have the necessary technology to track candidates throughout the hiring process. Applicant tracking system (ATS) platforms allow organizations to store, organize, and search through large numbers of job candidates, allowing quick comparisons with job requirements to fill positions efficiently.
While tracking candidates is integral to success, candidate experience cannot be ignored. Job seekers now have many options and expect a positive, user-friendly experience when applying for a position. This includes receiving transparent and frequent communication regarding their status, so they know where they stand in the hiring process and what to expect. Many candidates reject job offers because other companies offer them a position faster. When you fail to keep candidates updated, you risk losing the best talent to a competitor – something your organization can ill afford. Luckily, ATS platforms allow employers to communicate in various ways with candidates to keep them updated and engaged.
5. Embed safety in the hiring process. Most construction companies state that safety is their top priority, but few of them actually measure safety in their hiring process. Research shows that certain individuals possess personal traits that are strongly linked to safe behavior. Validated pre-employment assessments can identify individuals who pose a safety risk early in the hiring process. By screening in only those candidates who are most likely to work safely and adhere to safety policies, employers can reduce risk and help prevent injuries before a new employee even sets a foot on the job site.
If construction companies wish to attract the best candidates in a talent-short market, they need hiring processes that are accurate, realistic, and efficient. At the same time, safety remains of paramount importance. Poor hiring decisions that impact safety down the line can not only be costly but result in serious injuries or loss of life. By establishing streamlined hiring processes that include safety from the outset, it is possible to win the war for talent and promote an injury-free workplace.
1 U.S. Bureau of Labor Statistics
2 Dodge Data & Analytics for the quarterly USG Corporation + U.S. Chamber of Commerce Commercial Construction Index

Esteban Tristan Ph.D, is Director of Corporate Safety Solutions, PSI Services. PSI Services is a team of talent experts – psychologists, data scientists and HR consultants who screen, select, develop, and engage talent worldwide. With psychology at its heart, and the latest talent management technology, PSI enables data-driven people decisions.
www.psionline.com