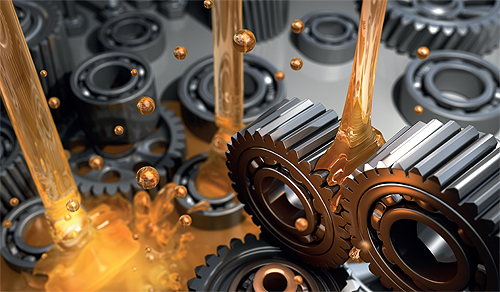 No substitute for reliability
A reliable hydraulic system leads to more effective equipment and a more productive construction operation. Hydraulic system failures can often be linked to the presence of contamination in hydraulic fluid, demonstrating the need to maintain an appropriate level of oil cleanliness.
The cleaner the oil, the longer equipment will operate reliably – the greater the advantage. Taking proactive and predictive steps to ensuring oil cleanliness, like implementing proper processes, can go a long way to mitigating this risk and enable operators to realize the full lifecycle of the oil and get the best value out of their investment.
What is oil cleanliness?
The measure of oil cleanliness refers to the level of particle contaminates present in the oil, including both insoluble and hard particles, which are often not visible to the naked eye. If present, these contaminant particles can interfere with the fluids' ability to lubricate parts with tight clearances, causing increased wear to system components. This is key in hydraulic systems, where tight clearances and high operating pressure cause a greater sensitivity to particle initiated damage.
Contamination can occur from internal or external sources. External contamination refers to moisture and foreign particles that make their way into the system such as dust or dirt, while internal contamination develops as a result of mechanical wear inside the system which causes particles to disperse within the system. The most likely cause for contamination to be introduced to a previously acceptable system is via hydraulics seals, inadequate air breathers or during sampling, oil addition, filter changes, storage, handling and dispensing.
Oil contamination cannot be entirely eradicated. It can however be controlled to acceptable levels which enable the system to run reliably. Acceptable cleanliness levels will vary depending on the type of system and are often determined by Original Equipment Manufacturers (OEMs).
What steps can you take?
Maintaining proper oil cleanliness is often overlooked, but its overall effect on reliability, performance and financial bottom line demands attention. These three additional simple maintenance principles can ensure hydraulic systems are protected against contamination and an acceptable level of oil cleanliness is upheld:
1. Filtration – To protect the hydraulic fluid from exposure to internal and external contaminants, using filters of the correct micron rating and beta ratio (filter efficiency) will allow contaminants to be removed faster. This constitutes an effective filtration system which will ensure the oil contains very low levels of impurities. Combined with checks on oil filter condition (pressure differential) this will extend the working life of the oil and components in the system, avoiding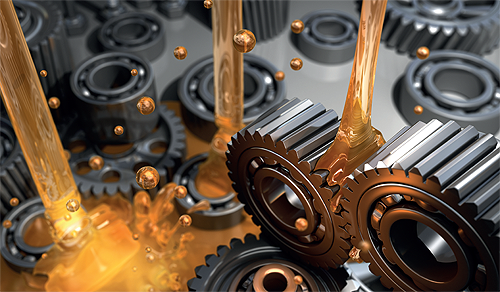 the costly process of frequent lubricant changes due to contamination and associated downtime.
Filtering all oil storage into a facility by using kidney loop filtration on all bulk storage tanks, as well as establishing proactive and reactive filtering measures is recommended as best practice. Filtration devices, such as portable filter cart or stationary filtration installations should be used on a proactive basis to remove particles from a machine's hydraulic oil and on a reactive basis when oil sampling indicates that ISO particle counts have risen above target levels.
2. Storage, handling and dispensing – Lubricants become susceptible to contamination during storage, handling and during any transfer process – whether it be pumping from bulk dispensing or individual drums. When dispensing from bulk or drums, desiccant type air breathers or at least sintered bronze bung filters, should be ideally used.
Unfortunately, it is also common for lubricants to become contaminated from dispensing equipment that has not been properly flushed, cleaned or is unsuitable for the use. Oil should, therefore be filtered as it is transferred into sealed, airtight containers. Dedicated transfer pumps and/or filtration equipment should also be used for each product type, ideally ISO graded to support the correct contamination level.
3. Used oil analysis (UOA) – With today's hydraulic systems being smaller and more powerful than ever, coupled with the need to remove very small size (less than six microns) particles, means cleanliness monitoring through a used oil analysis program is vital in detecting contamination.
Monitoring the levels of key properties within the hydraulic oil enables owners and operators to predict issues and schedule maintenance before issues become too expensive or serious to repair. This effectively helps to reduce the risk of unplanned downtime and sudden failures.
Operators or managers that pay close attention to interpret this data quickly and effectively are at an even greater advantage, as time is of the essence for some of the more serious mechanical issues. Resourceful reliability and maintenance teams are increasingly taking advantage of digital diagnostic tools, like Petro-Canada Lubricants' LUBE 360™ Oil Diagnostics, to support equipment and maintenance managers to do this. Digital tools make sampling and the review of oil analysis data accessible on tablets and mobile devices which give operators immediate and instant insight. Customizable dashboard graphics help asset managers prioritize results and detect abnormalities to recognize contamination sooner, which means steps like filtration can be taken to maintain oil cleanliness. Utilizing oil diagnostics effectively keeps an operation one step ahead, allowing you to proactively track the need for maintenance and predict where it will be needed in the future.
In principle, maintaining acceptable oil cleanliness is all about reducing the risk of contamination. This starts by implementing an approach to ensure a clean environment to reduce that risk. Processes like filtration and used oil analysis should be complimented by a focus on proper storage and handling practices. Operators will never eliminate contamination, but the reliability of a hydraulic system and subsequent performance of the construction operation relies on maintaining an acceptable level of oil cleanliness.
Neil Buchanan is senior technical advisor at Petro-Canada Lubricants, a HollyFrontier business. Petro-Canada Lubricants blends and packages more than 350 different lubricants, specialty fluids and greases that are exported to more than 80 countries on six continents. Petro-Canada Lubricants specializes in products and services proven to maximize equipment performance, productivity and overall savings. From heavy duty engine oils to hydraulic fluids, automatic transmission fluids and gear oils and greases – Petro-Canada Lubricants is committed to delivering innovative solutions that deliver value and keep your business moving.
https://lubricants.petro-canada.com/en-gb/