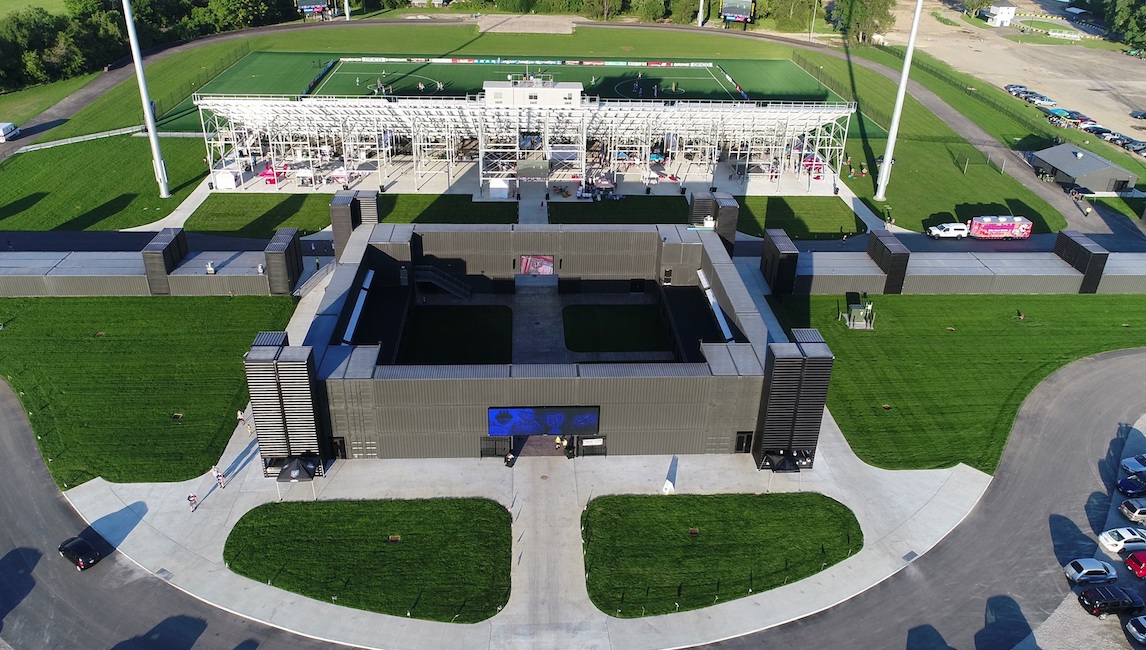 Photo Credit: The Village of Obetz
Falcon Structures continues to grow its portfolio of projects.
By Jim Harris
The closure of the Columbus Motor Speedway in 2016 left its host, the village of Obetz, Ohio, with both a challenge and an opportunity. The village wanted to redevelop the property with a structure that would be large enough to host the home games of the Ohio Machine, a Major League Lacrosse team; as well as major events such as the popular Obetz Zucchini Festival.
With the Ohio Machine's first game scheduled in less than a year, the village needed a very large structure built in a short period of time. To solve this problem, the village looked to Falcon Structures.
In summer 2017, Falcon Structures completed the new $15 million stadium, Fortress Obetz. Completing a structure akin to the 6,500-seat, 71,112-square-foot Fortress would normally take two years. However, Falcon Structures needed only six months to pull off the feat.