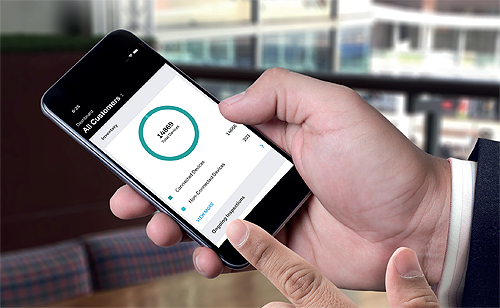 Optimal time and cost performance are fundamental to the success of any construction project. To remain competitive, the construction industry, including building owners, must capitalize on digital technologies that help improve operations across the entire project lifecycle – from design to commissioning. Software provides the potential to accelerate the project lifecycle through to a final, critical stage – fire system commissioning.
The use of mobile apps, robots, artificial intelligence and drones is becoming increasingly commonplace within the construction sector. Connected sites are using cloud technology to enable real-time, remote access to information across many aspects of a project for all relevant parties, the utilization of the right technology at the right time is giving the early adopters a true competitive advantage.
The commissioning of fire systems comes in at the tail end of refurb and construction projects when fire safety teams are often already working against a time deficit. The stakes can be high and is why leading construction firms and building owners are selecting suppliers offering integrated, app-based software to enable efficient building commissioning – by eliminating unnecessary paperwork and man-hours, providing access to real-time data, facilitating remote checks, and enabling effective maintenance for the life of the system.
Through application of digitization principles and Industrial Internet of Things technology, connected fire technology tools make it easier to design, install, test and commission fire systems while helping eliminate errors and manual data entry throughout the process. These tools can improve the delivery of on-time completions and the handover of a compliant system with the relevant reports, saving channel partners – and end users – time and money.
As a result, Systems Integrators can reassure their customers that they are in full alignment with mandated inspection and maintenance requirements. These tools automatically capture the testing activity thereby removing any doubt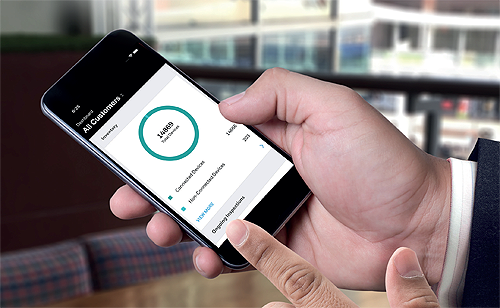 on which device was tested, when and by whom. It also automatically generates suggested corrective actions and planned maintenance recommendations based upon local regulations.
Commissioning more effectively with less
Especially in today's environment, organizations across the fire safety value chain face unprecedented challenges, including the need to achieve even more with fewer resources – many facility maintenance teams are working with reduced staff. They also need to manage the challenges of limited access to facilities due to shutdowns and deal effectively with safety incidents, where risks remain the same at any occupancy level.
Honeywell's Connected Life Safety Services (CLSS) platform addresses these challenges by enabling systems integrators and facilities management firms to access the data within a fire system from anywhere, without necessarily being physically at the control panel.
EDSB Group of Companies, a UK-based provider of fire, security, electrical, mechanical and building services, is employing the CLSS platform within a 50,000-square-metre logistics center for a freight carrier at East Midlands Airport.
"CLSS offers a level of connectivity that provides invaluable reassurance that the system has been commissioned effectively and is being maintained safely," said Jonathan Parker, managing director, EDSB Group of Companies. "We can also see how old every detector is and when it needs to be changed based on prevailing regulations. With CLSS, we can tailor settings based on a customer's requirements and verify weekly testing is carried out according to their specifications while also logging faults and fire activations.
"Clients love that we can tailor settings in line with their requirements," Jonathan continues. "Take weekly testing for example – using CLSS, a company with several sites can verify that these tests are carried out according to their specifications, as well as logging any faults and fire activations," he added.
Faster at the edge
Edge devices, such as fire sensors, motion detectors and energy meters, have traditionally served a simple, discrete role in providing a safe, secure and comfortable environment. With digitalization, though, their capabilities have quickly evolved. With communications and intelligence embedded, edge devices can help process information and make quick decisions independently, while sending data to the cloud for further analytics and compliance reporting.
Meanwhile, for autonomous buildings, smart edge devices will be able to maintain their own health by identifying the need for replacement or maintenance, potentially improving operating costs. They will also be able to more quickly detect and respond as well as provide automated compliance reports alongside long-term trend analysis to continuously improve performance.
Many facilities are working to create healthier environments and even limiting occupant density to comply with social distancing. System Integrators need to provide their customers with the highest level of commissioning flexibility that will allow speedy re-configuration of buildings with the minimum of man hours on the ground and with maximum level of trust in the compliance reporting.
Advancements in technology will only continue to make buildings more intelligent and adaptive to the needs of their occupants. With so much useful data to be captured and utilized, facility managers can use future developments to their advantage giving them the ability to be more agile in reconfiguring and commissioning as unforeseen challenge are thrown their way.
Sameer Agrawal is General Manager, Global Fire Software and Services, Honeywell. Honeywell Building Technologies (HBT) is transforming the way every building operates to help improve the quality of life. It is a leading building controls company with operations in more than 75 countries supported by a global channel partner network. Commercial building owners and operators use its hardware, software and analytics to help create safe, efficient and productive facilities. Its solutions and services are used in more than ten million buildings worldwide.
https://buildings.honeywell.com/us/en