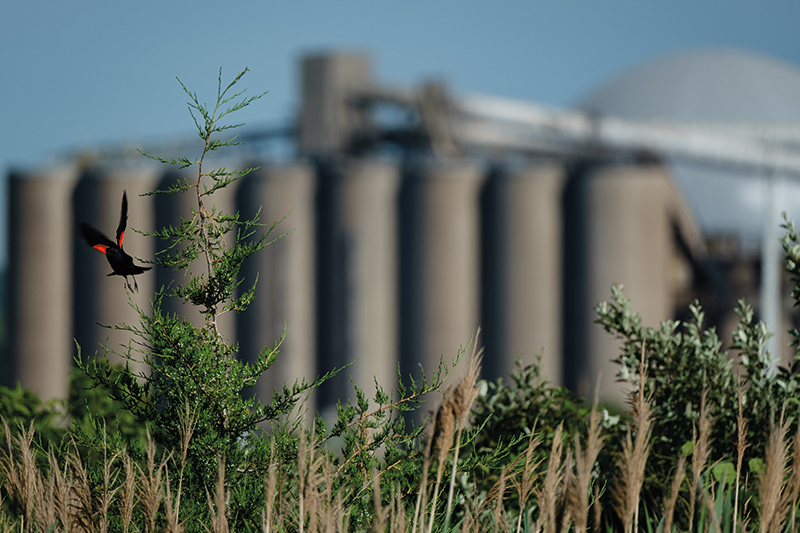 By focusing on stronger communities and a greener future, Summit Materials is scaling tough industry challenges 
Summit Materials has a vision to be the most socially responsible, integrated construction materials solution provider, delivering differentiated innovations to solve customer challenges. "Within our markets, we lead by being a single source for construction materials and related, vertically integrated downstream products," shares Anne Noonan, President and CEO.    
Summit Materials (Summit) was formed in 2009 as a private company, funded by Blackstone, and grew over 14 years through over 80 acquisitions of aggregates, ready-mix and asphalt and paving construction companies. "So, very much a rollup strategy. In 2015, Summit went public and that's the year we acquired the Davenport assets, extending our presence in cement, a valuable complement to our vertically integrated aggregates businesses," she shares. 
A year later, as Blackstone exited the stock, Summit continued to make acquisitions and invest in greenfield opportunities. Then, towards the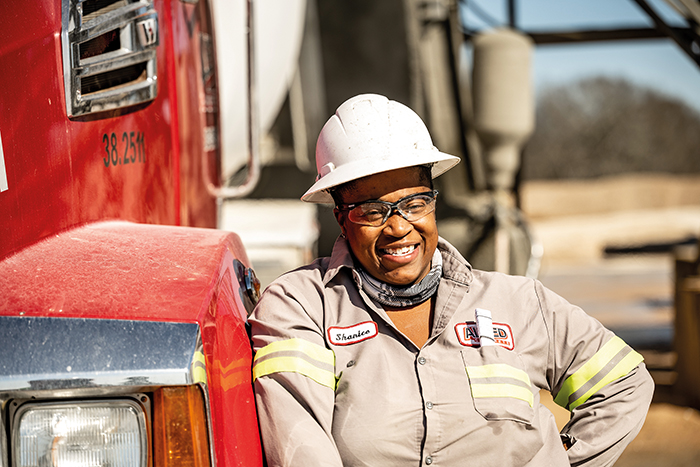 end of 2020, Anne entered as CEO and led the development of the Elevate Summit Strategy, which was announced in March 2021. "There, we defined our vision, mission and values of safety, integrity, sustainability, and inclusivity. Elevate outlined for our stakeholders the next stage of the company's growth and value creation. Since then, we have expressed an unwavering commitment to our strategic direction, increased confidence in our growth ambitions, and provided the North Star objectives, which guide our progress." 
Summit is a major participant in the US construction materials industry with aggregate sales putting the company in the top ten suppliers, alongside its accolades as a top 15 cement producer and a major producer of ready mix concrete and asphalt paving mix. "At the end of last year, our aggregates reserves and resources were 5.7 billion tons and in 2022, we sold 59.5 million tons of aggregates, 2.5 million tons of cement, five million cubic yards of ready-mix concrete and 3.7 million tons of asphalt paving mix across our nearly 400 sites and plants," highlights Anne. 
Continuous improvement 
The company's products and services are supplied across the US, as well as British Columbia, Canada. "For cement, we supply to the surrounding states along the Mississippi River, from Minnesota to Louisiana. We also use a portion of our materials internally to produce ready-mix concrete and asphalt paving mix, which may be sold externally or used in our paving and related services businesses. Our vertically integrated business model creates opportunities to increase aggregates volumes, optimize margin at each stage of production and provide customers with efficiency gains, convenience, and reliability, which we believe gives us a competitive advantage." 
In terms of recent ventures and projects, Anne is proud to announce that the business expanded into Florida through the acquisition of SCI Materials in Ocala, Florida. This means Summit will have a greater reach in the Southeast, which already includes Georgia, Virginia and the Carolinas. "Operationally, we are pressing ahead with our continuous improvement projects across each line of business, spearheaded by our centers of excellence. In cement, for example, we recently opened the largest storage dome in North America. With the completion of this multi-year project, we substantially reduce the need for winter storage barges, resulting in safer and more efficient operations, and improving our ability to serve our customers. We expect projects like these to drop dollars to the bottom line this year, and we've intentionally revised our internal incentive structure to focus behaviors on near-term wins and reward results on this front."   
Summit is responsible for 12 platform companies and operates in 22 states. To create synergies across the business, excellent communication is required to maintain dependable working relationships. "It all starts with listening. When I joined Summit, I embarked on a listening tour of customers, partners, employees and investors. We open the door to collaboration with a healthy respect for what everyone brings to the table. Over the last two years, we've organized into a regional structure that respects the original brands of our businesses while also providing structure and standards to help them more efficiently operate and meet their goals. This new regional structure empowers our local leaders to make the necessary decisions quickly in order to effectively run their businesses, while giving them the resources and support of a strong centralized function. Our model emphasizes continuous improvement and relies on best practice sharing to further strengthen operations and enhance the customer experience." 
Not only does the business care about its people,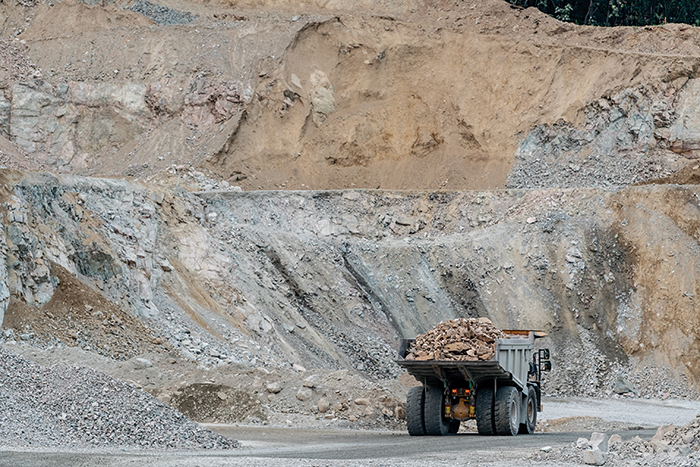 it is also passionate about the environment, and is active in the surrounding communities in which it operates. "We do a lot of work with the Wildlife Habitat Council, which certifies reclamation and wildlife habitat sites to ensure high standards of environmental protection are upheld. Summit has been partnered with the WHC since 2014 to advance our efforts in land and wildlife conservation. Currently, we have six certified sites, and we are working to certify four additional sites in 2023. Our conservation efforts and certified habitat programs have expanded to include hundreds of managed acres, thousands of employee hours, and a beautiful array of landscapes and educational programs," she shares. 
Employer of choice 
For Anne, the biggest challenges currently facing the construction industry include upskilling individuals and finding the best talent to get the job done. "We are heavily investing in our front-line leadership and their development. We continue to focus on employee engagement, aiming to better understand what we're doing well and what we can be doing better as we aim to be the employer of choice in our local markets. The other area that has been a persistent challenge is around the supply chain. We have not seen supply chain constraints ease in any material way, and we expect certain input costs to remain challenged in 2023. Specific pain points are materials, namely cement, as well as labor and energy costs. On balance, we do anticipate the price and cost picture to improve in 2023 and are prepared to confront ongoing cost challenges. Our mantra has not changed; we will act with agility and stay focused on controlling what we can control." 
On that note, 2023 and the following years look to be promising for the construction materials company. "We plan to keep our employees safe, to advance our strategic agenda, including extending our sustainability and innovation acumen, and to aggressively pursue accretive materials-led M&A; all while capitalizing on self-help margin opportunity across the enterprise to help us build on our financial and operating successes to date. 
"For the next few years, we've set ambitious, yet achievable goals with our Elevate Strategy. That includes achieving a 30 percent EBITDA margin, over ten percent Return on Invested Capital (ROIC), and less than three times' leverage. We've already achieved the leverage goal, and in 2022, we got within striking distance of the ROIC. We plan to continue to be a market leader, with a consistent objective to be the number one or number two player in the markets we serve, with continued emphasis on sustainability and innovation. Of course, it all starts with a culture of zero harm," she shares.  
Anne brings her thoughts to a close on the topic of gratitude, and shares that she is immensely proud of the Summit team and all their accomplishments. "I'd just like to thank our folks all over the country and in British Columbia. Everyone truly lives our values and fuels our successes. They have embraced the Elevate Summit strategy and, because of them, I'm confident that Summit will progress towards and eventually achieve all the goals we've laid out," she concludes.