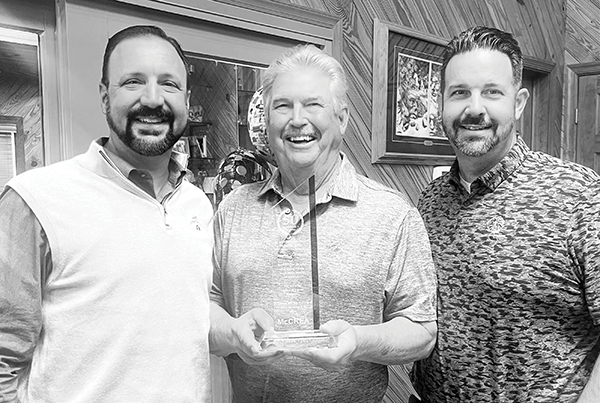 Through the generations, McCrea Equipment Company demonstrates how to do construction right 
With over 400 employees, much of McCrea Equipment Company's (McCrea) service reliability is owed to the caliber of its team and those who paved the road to its success. Furthermore, as a company in construction, maintaining agility and pivoting to industry turbulence has been critical. "A business is only as good as its people, and we have some of the best HVAC minds around," shares President, Shane Lanhardt. "The other big key to longevity has been overcoming obstacles. Through c and economic downturns, our organization always did whatever it took to survive. From our ownership level making sacrifices, to innovations in cost cutting measures without sacrificing quality, our organization has run the gambit of economic conditions over 87 years."  
Quality service 
Since its inception, the Lanhardt family has extended McCrea's capabilities to support other sectors. For example, the company manufactures sheet metal products through Metro Manufacturing, conducts energy audits and code testing for new homes in its Nations Capital Energy Solutions division, and provides heating, air conditioning, and indoor air quality services to homeowners across the regions of Maryland, Virginia, West Virginia, Pennsylvania, and Delaware. "My brother, Seth Lanhardt, and I are third generation owners of McCrea. My grandfather, George Edward Lanhardt, after fighting in WW2 came back home to Maryland and was hired by Mack McCrea as a General Manager. He eventually took over McCrea with a few others in ownership after Mack passed away. My father, Wayne Lanhardt, took over the company in the 1980s and really expanded its footprint. He still serves as chairman of the board for our company.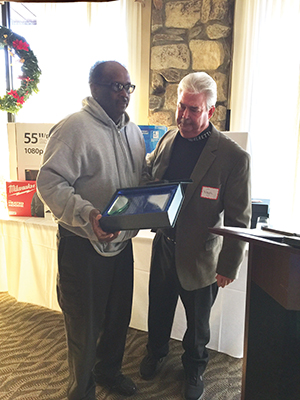 "Today, McCrea is owned exclusively by myself, Seth and Wayne. I have worked in the industry for over 30 years since starting part time as a kid coming into McCrea. My vision when I stepped into the role of President was to expand our diversification of revenue streams, and try to become the best company we possibly could. This included taking care of our customers and making McCrea the best place for our employees to work." 
Shane expresses that providing quality service the first time, every time, is the McCrea way, and the company takes pride in a job well done for customers and builder partners. "Most large organizations like us are no longer privately held in our market. Many have been bought by huge corporations or private equity funds and many have lost the 'family-owned' feel. However, our diversification is also a big separator. Our organization does much more than residential engineering, design, and installation of HVAC systems in new homes," he says.  
Supporting staff 
On his mission, Shane has had to contend with external challenges impacting the business and manufacturing industry. "Of course, these obstacles have varied from year to year. However, supply chain disruptions will continue to be an issue for our industry for several years after Covid-19. Additionally, labor is also a struggle for us. Our industry has a lack of qualified people, so constant training and teaching is a must for success." 
Continuing its journey to grow further, the business is looking to increase its presence in Delaware and West Virginia. "Much of the land closer to the suburbs of DC is built up, whereas both areas have land available to the builders, and are also tax friendly for potential homeowners, so I would assume builders will be aggressive in those regions in the future. We have recently purchased 13 acres in Bridgeville, Delaware, that is now home to our DE location. We are offering HVAC services to residents in Delaware through our newest company McCrea Heating and Air Conditioning Services of Delaware. 
"We are also determined to improve support for our team as the business increases. We have a platform called McCrea Cares where we provide information to all employees, not only to help them with internal information, but also to provide health and wellness, as well as personal financial advice. This platform is also a way for anyone at McCrea to contact ownership directly," says Shane. 
Rising to the challenge 
Combining its growth plans, and team support, Shane believes McCrea will prosper in 2023. "I think the housing market will start to stabilize. Building is already starting to pick up a bit with the spring selling season for builders. Interest rates are the only thing keeping the pent-up building demand down. Most builders will probably start to build smaller homes, so they can get more customers to the finish line. This year will be a bit of a challenge, but we have survived much worse housing climates than we are currently experiencing. I would expect 2024 to rebound," he shares. 
In his final reflections, Shane highlights that the most rewarding aspect of his role is seeing the people at McCrea succeed. "So many in our organization join in some kind of entry level role and advance to leadership or management level, and that is brilliant to see. Watching people that started at the bottom, put their kids through college and provide for their families is fantastic. The tenure many employees attain in our organization is also remarkable. Several folks have hit the 'over 50 years' mark, so I hope to see that continue. The industry faces many challenges, more government regulations on the horizon, not enough skilled labor just to name a few. However, I believe that five years from now, we will still be regarded as one of the best HVAC companies in the area, and we're really proud of that," he concludes.