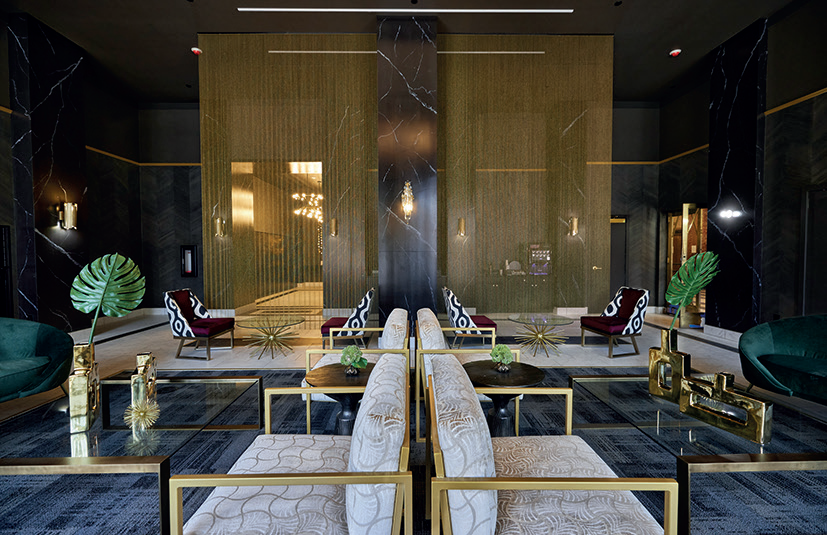 Adam M. Lutz of Lutz Real Estate Investments and Matthew Sosin of Northern Equities Group have announced that their joint venture has completed its $70 million renovation of The Albert Kahn Building, and its conversion into 206 apartments, now named The Kahn Apartments (TheKahnDetroit.com).
Located in Detroit's New Center/Midtown North neighborhood, the 11-story, 320,000 square foot Art Deco masterpiece was built by The Fisher Brothers and designed by famed architect Albert Kahn.
As two fourth generation Detroiters, The Albert Kahn Building's renovation was an undertaking and a point of pride for Lutz and Sosin, and included the conversion of the office space on floors two thru 11 into 206 studios, one-, two-, and three-bedroom apartments with floorplans ranging from 530 to 1317 square feet. The penthouse units feature an interior stairwell unique to each apartment. With interiors designed by Detroit-based Kraemer Design Group, Lutz and Sosin ensured the one-of-a-kind Art Deco architecture remained intact.
The first floor, with 18-foot-high ceilings and massive windows, is available and ready for a new office, showroom, or retail tenant.