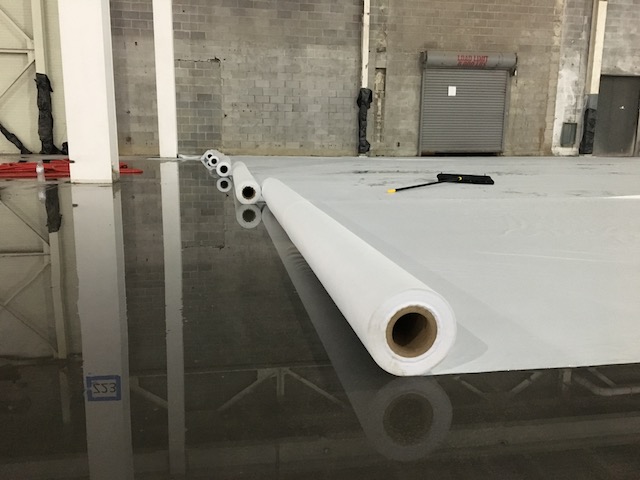 Transhield enters construction with the launch of TopCure.
By Janice Hoppe-Spiers, Senior Editor at Knighthouse Publishing
Known for advanced protective cover technology, Transhield™ is making a foray into the construction industry with TopCure™, a state-of-the-art concrete curing cover that reduces the rate of evaporation and retains moisture, resulting in greater top surface strength. "Construction is a completely new market for us, but our founder, Greg Todt, pursued the opportunity because he knew he could make a better concrete curing blanket," Marketing Director and TopCure Sales Representative Mindy Kruggel says.