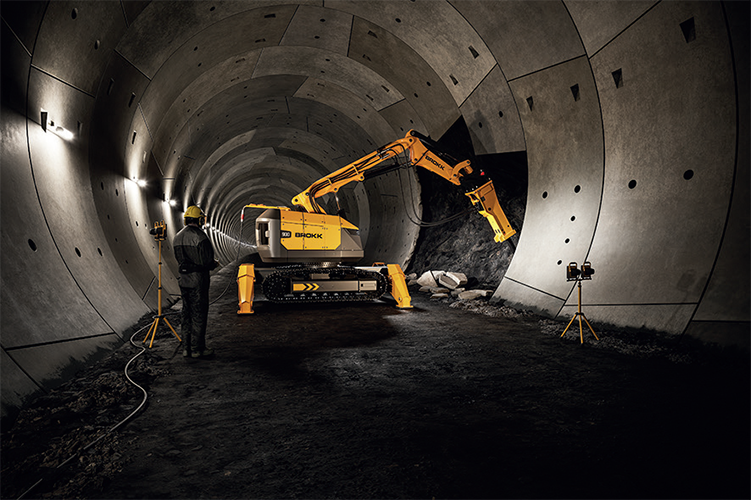 Increased safety and productivity
The attachments are perfectly matched with Brokk's remote-controlled demolition robots to provide the best possible performance, allowing contractors to excel in underground and confined space operations. The range of attachments includes Brokk's BHB hydraulic breaker series, as well as drum cutters, buckets, TEI Rock Drill series and the C20 Rock Splitter series.
"Demolition is often the first thing that comes to mind when people think of Brokk, but our customers prove, time and again, that with the right attachment these machines are capable of so much more," said Lars Lindgren, president of Brokk Inc. "From opening a face to installing rock bolts, Brokk machines provide unparalleled productivity and safety throughout the tunnel development process."
For example, in tunneling and underground operations, the C20 Rock Splitter series provides contractors with a safe and quiet alternative to explosives and hydraulic breakers. The series works with Brokk 300 models and larger to quickly break up large boulders and solid rock in mining and shaft sinking applications as well as cross passage work in tunneling.