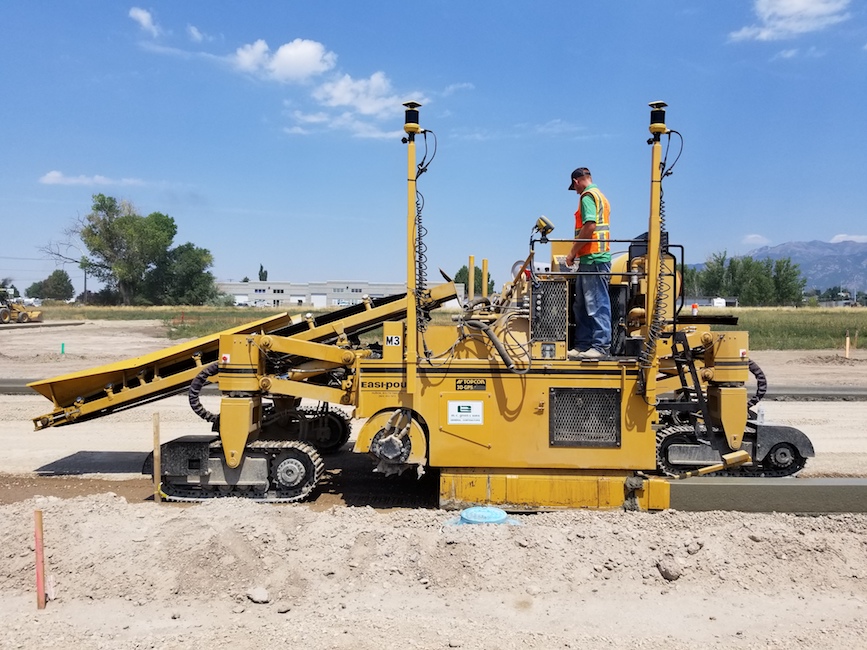 Easi-Pour adds machine control automation to its paving equipment.
By Kat Zeman, Senior Editor at Knighthouse Media
When it comes to paving and surface mining equipment, string-less paving technology with three-dimensional controls is becoming the preferred standard among contractors.
A 3-D machine control automation system simplifies jobsite logistics, saves time, reduces costs and improves quality and safety. When the technology is integrated with a quality machine, the results are even better.
"It's more efficient," says Curtis Bales, business manager at Easi-Pour. "You can set up a 15,000-foot linear job in one day with one guy. That one man can design that job in a 3-D file format. So, you're minimizing overhead and maximizing production. A string line requires much more manpower and time."