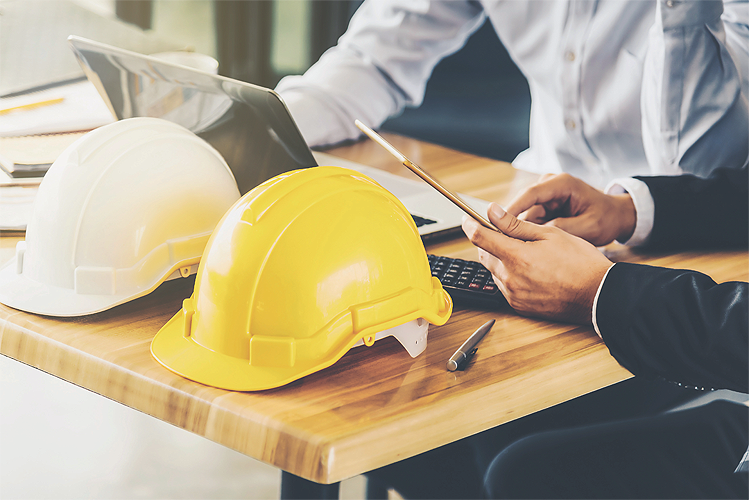 Cloud: The cornerstone of the modern construction enterprisemodern enterprise
Simon Eyre looks at the crucial role cloud ERP has to play in the construction industry
Ever-tighter regulations, increased project complexity and a well-documented skills shortage are just some of the issues currently faced by the construction industry. Add to this the ongoing volatility of the price and availability of materials, as well as a lack of subcontractors, and it's easy to see why construction businesses are under pressure to work smarter and more efficiently, keeping pace with the demands and expectations of both the industry and customers.
Construction firms may historically have one of the lowest levels of investment in technology but, faced with this unique set of challenges, the sector should reassess this approach, putting in place the appropriate digital technology to ensure consistently positive outcomes. Technology is undoubtedly fueling business transformation across the globe, something which we're starting to see evidence of in the construction sector.
Technology for change
To survive and thrive in this era, businesses need to be operating within an agile framework, one which connects the entire ecosystem, including operational systems, business processes and the wider supply chain. In combination with increased transparency, automation and access to more in-depth business insight, this approach enables firms to drive sustainable growth in an increasingly competitive marketplace, embracing technology to drive business transformation and innovation. More construction firms are recognizing that technology is no longer just a nice-to-have but represents a critical element in the execution of business strategy, as well as key a component in building competitive advantage.
Cloud Enterprise Resource Planning
(ERP) is one such technology, helping construction businesses overcome their challenges. By uniting disconnected silos of information across the business into a centralized platform, what results is a single version of the truth, accessible to all, providing a comprehensive view across the business. This facilitates seamless collaboration on projects and helps construction businesses better understand and optimize their complex operations. In-built analytics take care of all the data heavy-lifting, turning data into meaningful and actionable insight, paving the way for smarter, faster and more effective decision-making, transforming the way construction firms do business.
Increased visibility
The depth and breadth of organizational visibility afforded by the right cloud ERP solution enables issues to be identified before they have a negative impact on operations. Such is the data confidence that the solution provides, boosting data integrity, consistency and accuracy significantly, that it underpins timely, robust decision-making, creating a more agile organization, able to respond quickly and effectively to changing demands. Similarly, such data confidence leads to greater forecasting accuracy too, with estimated and forecasted project costs grounded in precise, up-to-date and comprehensive business insight.
Enhanced productivity
Complex projects call for seamless, simplified, business-wide functionality, which is exactly what a cloud ERP delivers. The automation of core tasks means fewer errors and less time dedicated to administrative tasks, increasing efficiency and productivity. Instead, team members can carry out more value-add, strategic activities. Staff can become more project-focused, taking less time to find the right information, and more time acting on the valuable insight that the right cloud ERP solution can deliver.
Empowered workforce
The best solutions unite what is often a remote workforce, providing real-time access to centralized data, making it much easier to connect with colleagues and collaborate with partners. It gives teams the tools and insight needed to do their job well, optimizing their efficiency and their productivity. When it comes to addressing the industry's skill shortage, the right cloud ERP solution can make a real difference. To attract and retain the best talent, it's vital that construction firms put modern, robust systems in place to support the entire workforce across all operational and project-based disciplines.
Stringent compliance
Regulatory and legislative compliance can no longer be managed effectively without digital technology. A robust cloud ERP solution can underpin stringent compliance, be it health and safety, environmental, HR, taxation or CSR. It can support both local and international standards, including ISO 14001 environmental management and 45001 occupational health and safety, IBC International Building Code, ICMS International Construction Measurement Standards, and SSIP Safety Schemes in Procurement. Embedded contextual apps support the communication of and adherence to safe handling of materials, health and safety compliance information, and risk mitigation policies, for further peace of mind.
Cloud confidence
By choosing a cloud ERP solution, construction businesses are guaranteed a solid underlying platform to support the entire enterprise ecosystem. A cloud deployment ensures systems work together seamlessly, delivering actionable insights automatically. The agility and flexibility afforded by the cloud means that it can support a changing business, with the option to add or modify systems as the business grows. Where all too often systems can stand in the way of business growth, the right cloud ERP solution can be a true enabler of business development, providing the agile, flexible and secure foundations needed for rapid business growth.
As construction businesses continue to face a unique set of challenges, technology is undoubtedly the key to navigating the way through a volatile and competitive marketplace. The right cloud ERP solution delivers the tools and insight needed to do just this, building an enterprise that's efficient, agile and productive, able to deliver on time, every time.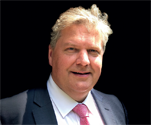 Simon Eyre is Global Product and Industry Market Strategy Director – Engineering & Construction at Infor. Infor is a global leader in business cloud software specialized by industry. Providing mission-critical enterprise applications to 65,000 customers in more than 175 countries, Infor software is designed to deliver more value and less risk, with more sustainable operational advantages. It empowers 17,000 employees to leverage their deep industry expertise and use data-driven insights to create, learn and adapt quickly to solve emerging business and industry challenges. Infor is committed to providing its customers with modern tools to transform their business and accelerate their own path to innovation.
www.infor.com