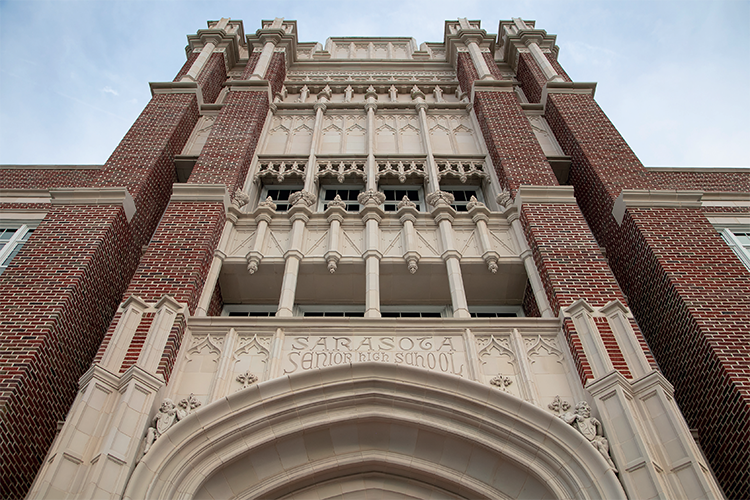 Willis Smith Construction
Living a legacy
Based in Sarasota, Florida, Willis Smith Construction offers expert commercial builder services, and has been providing quality construction services in Southwest Florida since 1972
Celebrating its 50th year in business, Willis Smith Construction (Willis Smith) is proud of the journey it has undertaken to reach its level of success. The business began as a small company with two employees and has continued to grow successfully within the Sarasota region. "We've rarely ventured too far beyond a 100-mile radius, and the reason for that is we can provide outstanding customer service to our clients," says David Sessions, the business's CEO.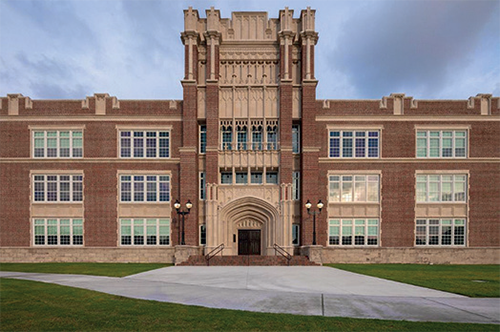 "For the last couple of years, we have tried to be very strategic through the challenges that have arisen in order to focus on who we are, our core values and to continue to provide a wonderful working experience, not only for our employees but also for our clients."
We speak with David, and Taylor Aultman, the VP and Project Executive, as well as Zack Holzworth, the company's Project Manager to learn more about how Willis Smith guarantees best practices for its work in the public and private sector, with a larger portion of projects in the educational field. "We have a number of different colleges and universities that need building, which our clients come to us for on a regular basis. We build a number of fire stations in the community as well, in addition to libraries and transportation facilities that fit in that public sector realm," says Zack.
"We are very customer service driven, and we are strategically selective about the sorts of projects we choose to do. We don't necessarily go out there and chase every construction project for the sake of building a revenue stream or growing the company. We pick projects where we think we can provide significant value to our clients," David adds.
For Willis Smith, maintaining an exemplary reputation that continues to put its people first is vital to its continued success, and David would agree that this is what sets the construction company apart. "Although we stay in a very close geographical area, it's on our employees to maintain those relationships. Our biggest benefit is our employees are here in the community every day, providing customer service and keeping those relationships great."
A demonstration of the company's best practices can be seen in the conversion of a high school built in 1926 into a museum, a project that it recently undertook. "We had to work with architecture and engineering teams to figure out ways to make the building suit a new use, which included using epoxy to reinforce on the exterior walls. When we worked on the historical lobby, we restored it to its original state, so that some of the residents that once attended could see their old high school in that museum. It was a unique project, and a challenge, but incredibly rewarding once it had been completed," explains Zack.
"We used wood joists that were across the whole floor structure to create reclaimed heart pine in the gallery spaces. Instead of just throwing it out – some of them are 300-year-old heart pine joists, and it would be a shame to put them into landfill – we found a way to use them in that space, and it's now a really beautiful, unique feature in that museum," he continues.
According to David, the building is a landmark for its surrounding community, and being able to restore some of the original features while giving new life to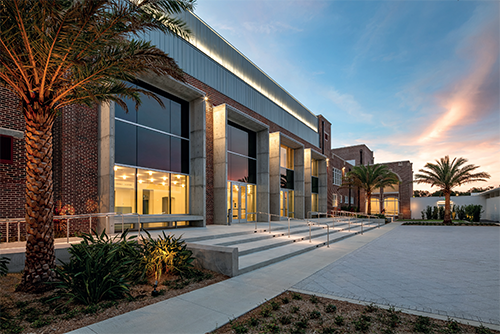 a historical building has played a significant role in the heritage of the area. "Our vision is to build landmarks and iconic structures and facilities for this community. I can share a couple of current projects that we have broken ground on. One is at Selby Gardens, also known as the Selby Gardens master plan, which will consist of a new welcome centre, a research facility, restaurant, gift shop and art gallery, as well as provide parking for future expansion."
In addition to that, the company has begun working on what is called Mote SEA, which stands for science, education, aquarium. "I feel it is going to be an iconic structure that will host a state-of-the-art aquarium that is currently under construction in this region. Once it is completed, the existing facilities will be converted to a state-of-the-art marine research centre," says David.
The conversation then moves towards the people of the business, which David alluded to earlier, and how adamant the company is to provide an excellent training scheme to support its employees. "We have a number of project managers who all started here, fresh out of college, and we basically fitted them into our company's culture, ethics, integrity, and customer service values, which is all part of the initial recruitment philosophy. This also helps us maintain our family-type environment here. We work hard, but we also have a lot of fun doing different events together, whether it's a 5K run on the weekend, or going on company retreats. The other thing we do is encourage our people to get out in the community and volunteer, or join in helping a non-profit organization that is set up with a mission loosely geared towards the betterment of our community.
"We support anybody who wants to go through leadership programmes, but volunteerism is just as important to us. We view that as a social responsibility to our community, and part of that is giving back in whatever way we can. There is a very strong commitment and culture here in doing just that," explains David.
Willis Smith is now ready to take on the future, with a determination to refine its practices and take on bigger projects. "The goal is to continue with what we have been doing successfully, and provide outstanding value to our existing clients, as well as new ones. Roughly 75 percent of everything we do is repeat business, so our strategy is to maintain good customer relations, stick with what we know best, and focus on whatever changes come our way.
"We are always looking five years ahead, and our plan is fundamentally simple and that is to offer good value to our clients, and have a wonderful internal culture to provide challenges for our employees that will reinforce their personal growth and career development," David informs us.
In his final thoughts, David shares a few closing remarks on the importance of 50 years in business, and how proud he is of his company. He looks forward to the journey ahead, and has every confidence that his team will continue to do an excellent job, no matter the project. "We haven't been greatat reflecting on what we have accomplished each year, and now we've had 50. Life goes by so quickly, and so for 2022, we are spending all year celebrating our 50th anniversary, and part of that is to look back on the legacy of this company, and how we can continue to serve our community going forward," he concludes.
Willis Smith Construction
www.willissmith.com
Services: Residential and commercial builder