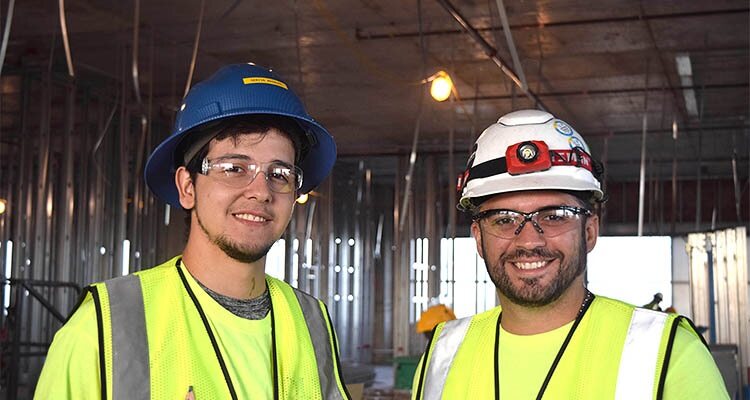 While the construction industry is built on dependable labor, QLM's vision for success goes beyond the job site  
Over the past few years, the labor shortage across global industries has been a major challenge and the construction industry has struggled to find people, let alone skilled people. A solution to help those short on hands is to align with the right partner: this is where Quality Labor Management (QLM) – the skilled service provider – has made its mark in the market, by building a tight relationship with its customers and building a strong pool of skilled talent. According to Mark Lang, Founder and CEO, the business was established to fill this gap. QLM was created to better support those looking for dynamic, temporary construction work. "The gap we're bridging is staffing. When you're working daily with staff pay, and undergoing loads of transactions, it's very easy for something to go amiss. Furthermore, temp workers are not always treated like full time employees in this industry, and we wanted to change that," says Mark.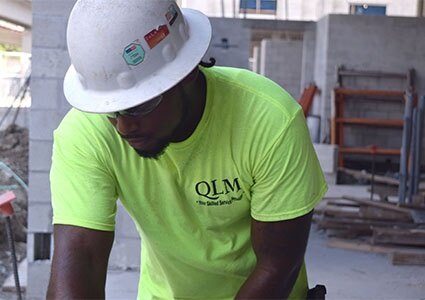 At QLM, employees, more widely referred to as 'team members,' can rest assured knowing they work with a business that prioritizes safety, well-being and values that encourage a sense of purpose. "This industry is inherently dangerous, and we want our members to go home with all ten fingers and ten toes. One of the ways we achieve this is by incentivizing work safety and offering rewards for good work," he explains.
People first
As a labor management business, Mark emphasizes that QLM ensures its team members are exceptional representations of the customer. "We provide our clients with a seamless extension of who they are," says Mark, adding that this approach helps the customer feel they're getting quality personnel, while the employees receive the best possible care.
To demonstrate how the company partners with customers, Frederic Guitton, Chief Revenue Officer, highlights a solar panel project, located in south Texas, that the business has been tasked to complete. "The work covers an area of over 1200 acres and is expected to be built over a period of ten months. We are planning to have as many as 300 team members working at this location concurrently.
"The number one challenge for this project is to manage the risks associated with the heat as the project started in May, and we're quickly approaching peak temperatures in the area. However, we know QLM is best equipped to support this client in delivering on time and on budget because we have built a deep partnership with the general contractor. We can have very open conversations when challenges arise, and we spent months planning ahead of the start so that we had a strong understanding of the customer's needs.
"We believe that negotiating the right price is the best way to secure enough resources to deliver on the needs of our customers. We saw this firsthand when, working in partnership with our client, we made changes to the positions being offered and adjusted remuneration. This allowed us to attract great skilled workers and deliver the project with much less labor cost than initially anticipated. This success would not have been possible without the level of trust that existed between our organizations."
In addition to supplying the project with a sterling team, QLM has also leveraged technology to ensure a smooth, well-documented process for both the employees and the customer. "We use QR codes that we put on hard hats, so the customer can either clock everybody in through an electronic timesheet or take a picture of the code on the hard hat. This way, the customer knows who that individual is and what their assignments are," Mark shares.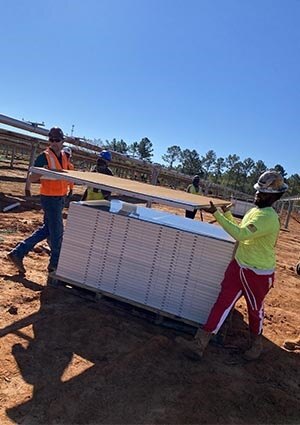 Digital strategy
Taking this one step further, QLM has implemented a proprietary rating program for the customer to review their team members. "Obviously it will be different for every customer because we have team members who might have a higher rating with a certain customer. We call it our Q-rating."
This level of digitization proves the business is adapting to the ways in which technology is becoming heavily integrated across the industry. Fred elaborates: "Over the past 15 years the world has been transformed by the ease with which people can interact, research, and transact from a simple touchscreen that fits in their pocket. Every aspect of what we do is either digitized or in the process of being digitized. From documenting customer requirements to posting a vacancy and securing applications, information can flow faster and be consistent and actionable.
"This progress is allowing us to deliver and manage robust team member databases, quickly understand the performance of a job posting and provide rapid feedback to customers relative to finding the right team for their needs," shares Fred.
Creating an easy and intuitive experience for QLM's team members and customers is at the heart of the software systems that will continue to shape the future of the business. "Providing mobile access for time capture, for placement information and quality control are all elements of digital strategy. The goal is not to automate in such a way that this becomes a self-service platform. The goal is to enhance the experience of working with QLM for our customers and team members. We see value in capturing concerns that arise during the course of a day by leveraging our internal rating platform, which is currently being rolled out. We will also be implementing team member feedback so that we can meet their needs and professional expectations."
The QLM way
By generating accurate information quickly, the business can minimize the volume of rework and prevent errors that can be time consuming to solve later down the road. Simple typos, for example, that cause bank deposit errors can have a large impact on efficiency, as Fred describes. "With the right digitization strategy, we can catch many of these errors early in the onboarding process which is saving a lot of time and frustration for all parties involved.
"Our bottom line is quite simple; we want to maximize the earning potential of our team members by offering the right assignments based on their skills while helping them continue to grow their skillset. We also want to make sure we support our customers quickly and have the right team on their jobsite to help them keep the promises they made to their customers."
Measures like this, coupled with the business' culture, is what Mark refers to as the 'QLM Way,' which ties together the company's mission, philosophy, and values. "Our mission is to be a seamless extension of our clients, and to provide world class customer service. Our client-base consists of five different entities: the customer, our team members, core staff, our community, and those less fortunate. To ensure we strengthen every entity, we continually practice the philosophy of our company, which is to provide safe, productive, quality service at every level.
"And finally, we have our values, which are centered around faith, fitness, family, and finance. Our industry has a bad rap for treating employees like disposable individuals, and we are on a mission to shift that perspective. This comes down to encouraging what it means to earn a living, supporting those around you and taking accountability for the impact we leave on the world."
In addition to establishing a business based on more than labor availability, Mark expresses the company's commitment to community, as well as providing a solution to the overall labor shortage crisis. "Through our Jane's Saving Grace non-profit organization, we're looking at offering those who have come from tough backgrounds or difficult circumstances to upskill with training in carpentry or electrician work and then offer them working experiences to get them on their feet."
With these measures in place, the future of QLM is looking exceptional. In addition to increasing the company's size, Mark's ambition is for the organization to be large enough to contribute one million dollars towards the training, housing, and education of the workforce. "I'd love for customers and team members alike to know that if they're working for QLM, they're working with an awesome greater cause. At the end of the day, we want people to see that we're a company with a big heart, and we want to change the world. The way we do that is by changing lives, one employee at a time," he concludes.