There is nothing more satisfying than a job well done, and Walbridge Southeast is renowned for its project excellence
The construction industry is a dangerous sector, and we must do all we can to protect our people," says Mike Williams, the Pre-Construction Director at Walbridge Southeast. This business forms one segment of the broader Walbridge organization – a company that has been around for over a century.
Walbridge Southeast's safety culture is a crucial factor driving its success, and Mike, along with Mike Bedell, the Vice President and General Manager, shares with us how the business prioritizes safety in order to complete outstanding projects. "People want to work with those who are meticulous and have good safety records, and that is why safety is our number one value, because it is crucial to our reputation," says Mike Bedell.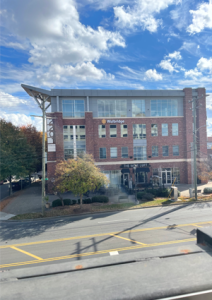 According to the two leaders, the culture at Walbridge is also a collaborative one, that places a strong focus on learning from previous mistakes. "We call it our value engineering in lean savings. We keep a database for specific projects and do a lot of work in industries like manufacturing. Therefore, we're able to return to previous work to help us complete current projects better. All that stored data becomes such a valuable tool," shares Mike Bedell.
The Southeast office has been based in Charlotte for approximately 17 years. It has grown to become a specialist in industrial work throughout the Southeast, with federal work also forming part of its repertoire. "I have been here about two-and-a-half years," shares Mike Bedell. "In the past, we pursued a lot of federal work in North and South Carolina, southern Virginia and Florida, and it made sense for it to be conducted out of this office because of the location. It is also such a good sector to be in when the economy is on a downward turn. Although we have a strong presence throughout this region, one of our recent projects is up in Asheville. It is the largest job we have spearheaded from the Southeast office."
Flexibility and resilience
The project Mike Bedell refers to is a contract with Pratt Whitney, a business that manufactures airfoil parts for jet engines. "It is a million-square-foot facility, and we started pre-construction in 2020. The work is scheduled for completion early next month, and the work is worth around $315 million, which, at the time of the award, was Walbridge's largest single-award contract," discusses Mike Willams.
"When we first got involved, the project was vastly over budget, and we had to do a lot of value engineering and work with the owner to reduce some of the financial scope. Happily, we were able to get within an acceptable budget for the client to proceed," Mike Bedell adds.
Money was the first challenge. It was soon followed by a massive increase in material costs and material availability after the pandemic impacted overall inflation. "That hit so many areas of our work; roofing, drywall, mechanical, electrical – we had to walk the owner through every step so they could understand it was a market issue. From the time we received the bid, to the time we were able to sign the sub-contractors, the price influx was pretty drastic.
"When we finally got to construction, we had the typical obstacles to overcome. For example, the Asheville area had devastating weather conditions, such as hurricanes and snow storms. This meant that we needed to be flexible with our schedule and critical about ensuring the safety of our people, and I think we did pretty well in that regard," highlights Mike Williams.
Strong relationships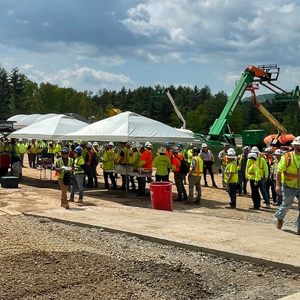 Reflecting on the company's achievements, Mike Williams recognizes the values that have buttressed the company's success. "Like any business, adhering to your company values is so important. For us, that involves a number of facets: safety and customer satisfaction, and open and honest communication, for example. Those pillars enable a business to grow and be successful, and I think that is what has brought us to where we are today," Mike Bedell says.
The key ingredient to success for Mike Williams is the company's relationships with subcontractors. "We treat subcontractors fairly, which means we have repeat trade partners on projects. In addition, the clients we chose to work with are exceptional. We have a great business development and marketing group that helps steer where the business goes as far as pursuing different projects, and industries. This enables us to be very selective and that has really helped our division be successful."
With these thoughts in mind, the next few years are looking fantastic for Walbridge Southeast. Mike Williams highlights that a particularly exciting project is currently underway, in partnership with one of the largest auto manufacturers in the US. "They kicked off a very large project in Tennessee in 2022, and it is to the tune of $5.6 billion, which will be built over the next three years. The work is to create an electric vehicle manufacturing and battery plant. It is wonderful to see that this is becoming a big part of our industry and it's going to have a lasting impact."
Both leaders predict that the development of electric vehicle infrastructure will form a large segment for the business in the future. "Battery plant contracts are coming up more and more. We are in the process of building several right now, and to be part of something that big is encouraging to us," shares Mike Williams.
The hope is that these massive, multiyear projects will bridge any sort of slump in business that might occur in the long term. "We have these mega jobs we are involved with that will sustain us for potentially a couple of years. Like Mike said, the big work is great but we also have to maintain our flexibility and find some smaller projects to keep us on our toes," Mike Bedell concludes.