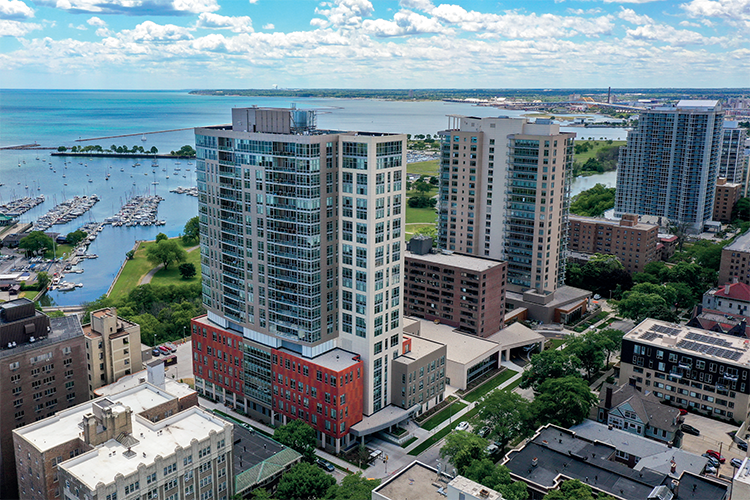 VJS Construction Services
Exceptionally Committed
Pewaukee-based business, VJS Construction Services, is dedicated to establishing long-term relationships, which is why it has become one of the leading companies focused on building for the betterment of its community
Voss Jorgensen Schueler Company's (VJS) roots stretch back to the late 1940s when two former Allis-Chalmers engineers, Harold Voss and John Hrdlicka, joined forces. When they headed for retirement, Gary Jorgensen and Tom Schueler joined the firm in the late '70s. It was in 1981, when the company changed its name to Voss Jorgensen Schueler. Then, in 2005, a rebranding of the business saw it become VJS Construction Services. It has since gone on to become one of Wisconsin's largest construction firms.
After many years of preparation, two of Gary's sons took on leadership roles, and now, Craig Jorgensen serves as President of VJS Construction Services, while his brother, David, is President of VJS Development, the company's real estate development division. Craig speaks to us about the generational success of the business, and how recent projects within its portfolio continue to be impressive examples of how VJS maintains its year-on-year growth.
"Our business is based on relationships. We're not just building buildings, we're making big ideas come to life, and the only way to do that successfully is to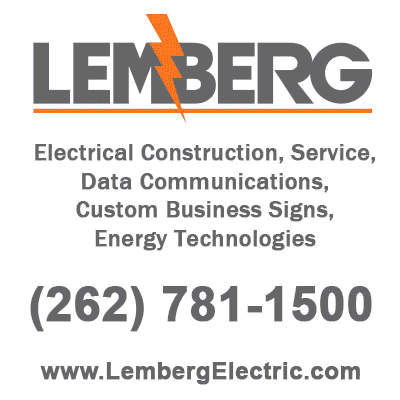 have strong relationships with our clients, trade partners, and employees," Craig begins. From his perspective, this is a true testament of howthe firm is able to boast 75 percent of its annual income as repeat business, with some clients depending on VJS for over 30 years. "We believe it is because we know how to match expertise, personality, and process to each project," he adds.
"When a client chooses us, we think of them as part of the family. We don't just have obligations to them, we create a healthy relationship that requires continual communication, ongoing respect, and commitment. Their project is both an investment and a vision, so it is our job to see what they see, think how they think, and work according to how they want us to work. With the guiding principle of building everything as if it were our own, we focus on creating better project value for our clients."
While the company has a client-base the multi-family, office, religious and manufacturing sectors, education and senior living are its largest markets. The aviation division has also become a specialty market that started in 2007 and has continued to expand ever since. "Design build is one of our fastest-growing capabilities across multiple sectors where we bring a collaborative design approach for innovative, cost-effective, and sustainable design solutions.
"Our continued success lies in meeting the needs of our clients, and a driving force behind our business is continually investigating how we can provide more value to our clients, and how to make the entire process easier for them. Accordingly, we have expanded our services beyond construction to also include real estate, development, governmental affairs, community engagement, and architectural services. As they have needed additional assistance to get their projects off the ground, we have found ways to meet those needs, which, in turn, allows us greater control and more successful outcomes," says Craig.
Examples of this dedicated and industrious work ethic can be seen in recent projects conducted by the business. Craig kicks off by elaborating on the Saint John's on the Lake contract, which was completed in April 2021, and consists of approximately 422,000 square feet of new construction and minor interior renovations. "The overall scope of the project required two main construction phases. The first was a 22-story tower that hosted two-and-a-half levels of underground parking, resident amenities, skilled nursing (SNF), assisted living, and 22 floors of independent living apartments. This is referred to as the North Tower expansion.
"The second phase of work was demolition and reconstruction of the existing three-story health services building, a new entrance for the existing North Tower, a new auditorium, site work, and various renovations throughout the first floor of the existing North Tower," he explains. Construction occurred on a tight urban site in the downtown area of Milwaukee, which meant that the team had to pay particular attention to upholding Covid-19 protocols to ensure the construction site and residents were safe.
Craig also shares details of the recently completed Hmong American Peace Academy project, and how VJS was recruited to build an educational space that is inspired by a college-like atmosphere, as per the client's request. Again, the requirements for this project are twofold. "The first phase of the master plan involves a 100,000 square foot and $30 million addition to include high school classrooms, cafeteria, gymnasium, and academic offices. The three-story grand entry along 84th Street is a central architectural feature that serves as a beacon for the Hmong American people. It brings prestige and presence to the campus by symbolizing the Hmong community's commitment to educational excellence and aspirations. Once phase two (the primary school) of the project is complete, it will enclose a central, secure courtyard. The courtyard is the heart of the campus, and provides a multi-use space where children, from early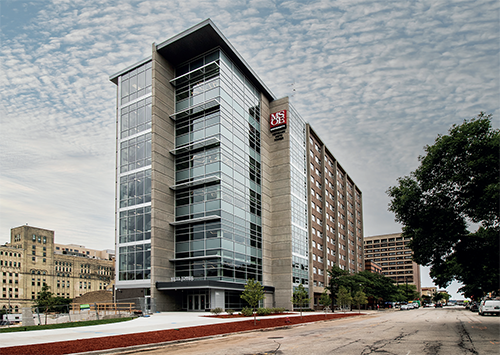 childhood to high school, can participate in activity-based storytelling of Hmong culture, history, and experience. Community functions such as a senior and wellness center will also be functionally integrated in this area to provide an inter-generational space central to the school's vision," he says.
In terms of more recent work, the company is juggling several additional projects such as the Trinity Woods project, which is a partnership between the School Sisters of Notre Dame, Mount Mary University and Milwaukee Catholic Home. According to Craig, the work underway at Mount Mary University will bring together people of nearly every age group to support and learn from each other. The prospect of a new housing project on the campus opens the opportunity for Mount Mary to provide greater assistance to a further ten percent of its student population who are single mothers.
"The project has 92 senior apartments and 20 assisted living units that will house nuns in the School Sisters of Notre Dame and other senior centers. There are also 24 apartments for single mothers who are attending Mount Mary University, and a daycare with room for up to 80 children – the first of its kind. The new community will also include a Town Center with shared amenities including, but not limited to, a bistro, commercial kitchen, dining room, club room, market, wellness center, chapel, library, early childhood education center and theatre."
With projects of this magnitude, it comes as no surprise that VJS has acquired numerous industry accolades that showcase the extent of its talent. In 2021, the company was listed on the Engineering News-Record's Top 400 Contractors, as well as the Milwaukee Business Journal's Best Places to Work. "We are incredibly proud of these commendations. We have achieved the Business Journal's Best Places to Work award for the past four years, and we have focused on creating a more flexible, relaxed culture, and it is gratifying to know we represent a business that employees want to work for. For example, we just completed a new kitchen lounge space, we have numerous summer cookouts and internal luncheons, and Friday afternoon beer and wine get-togethers. The ENR Top 400 achievement was incredibly rewarding, and represented the hard work of our employees and the growth we have experienced in the past few years."
Craig continues to elaborate on VJS's company culture, a topic that he feels has guided the company's success since its inception. "Treating people as you want to be treated sounds cliché and old-fashioned, but it is a philosophy that has guided this firm for 75 years and is reinforced throughout our company culture. So, we listen, investin technology to make things more efficient, provide training, ensure our people havethe tools to do an exceptional job every day on behalf of VJS, and honor and celebrate them continually." 2022 marks the company's 75th anniversary, and Craig shares his excitement for branding plans that he believes captures the essence of what the business does and why. "Refinements are still underway, so we can't reveal them yet, but we will have them in place next year. Coupled with that, we intend to celebrate this milestone by honoring our clients who have entrusted us to provide them with facilities that improve the lives of the people they serve. We are also focusing on our employees, because without their hard work and dedication, none of this would be possible. We are planning several celebrations that will begin next fall and into 2023 and take a full year to implement. We have already purchased a 1947 pickup truck with a 75th logo that we plan to bring to our crews' job sites for impromptu lunches," he divulges.
Looking forward, Craig is proud, optimistic, and energized to continue to demonstrate VJS's building talent. "To do this, we will continue to pivot as we navigate the impact of the pandemic, while being mindful of how we push for growth and where to invest resources. As far as I'm concerned, it is not enough to have the capability if you can't doit right every single time. I am proud of our future; our backlog is strong, our clients continue to grow and expand, and we are fortunate to be part of that journey with them. VJS has had the honor and privilege to build the community in southeast Wisconsin for the past 75 years, and I am confident that as we prepare our future leaders to take over this business, we will enjoy another 75 and beyond," he ends.
VJS Construction Services
www.vjscs.com
Services: General contractor, construction manager and design builder