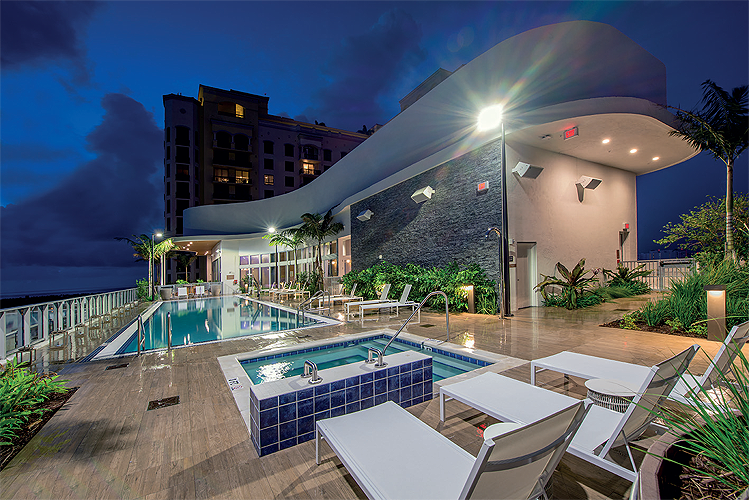 Building Something Better
Responsible for major projects including the Canopy Hotel and 1000 North Restaurant/Club, Verdex Construction is heading towards 10 years as one of South Florida's most successful commercial and residential builders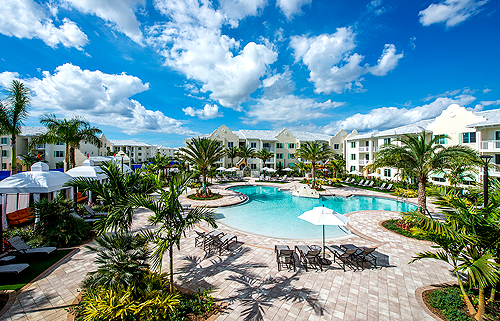 When Rex Kirby founded Verdex Construction, his aim was simple: to 'Build Something Better'. Renowned for its agility, quality, integrity, efficiency and community focus, in 2021, Verdex continues to offer the construction industry something different.
Benefitting from experienced people and exceptional controls – without the high overhead costs associated with larger firms – Verdex balances the capabilities of a large business with the responsiveness, and customer focus, of a much smaller organization. By listening closely to its clients and gaining trust, the company delivers award-winning projects across the commercial, industrial, multifamily, senior living, hospitality and public/nonprofit sectors.
"The original premise behind Verdex was to create a boutique contractor with controls that the big companies had, but with a more efficient and agile approach," Rex reveals. "At the time, some of the bigger companies in the industry were only looking at jobs over $80 million, so we thought there was a great niche for a professional contractor in that $20 million to $80 million project range.
"We developed our business plan, set up bonding and insurance, and then went out to meet new people and connect with past clients. We actually hit our first job about nine months into our first year. We made sure the project ran perfectly, from the street appearance to the actual quality and schedule. The team knocked it out of the park. Our hands-on concept worked and we took off from there."
On a steady growth trajectory since its founding, Verdex's project portfolio boasts some of Florida's most impressive new restaurants, hotels, apartment complexes, country clubs and senior housing developments. One such project is 1000 North Restaurant/Club, a 9860-square-foot site located in Jupiter, Florida, that features luxury finishes, a grand bar, piano seating, full kitchen and wine room. Praised across the industry, 1000 North won Verdex a 2019 AGC Build Florida Award for New Commercial/Retail >$10 million (AGC Florida East Coast Chapter) and the Excellence in Construction Gold Eagle Award for Best Interior Project (ABC Florida East Coast Chapter).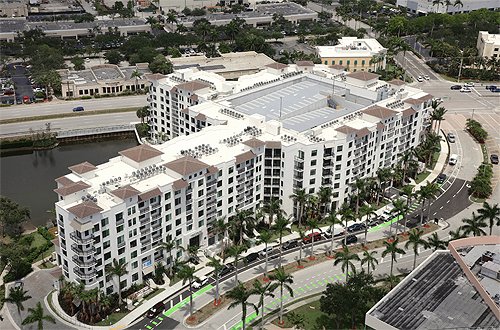 In 2020, Verdex found similar success with the Canopy Hotel by Hilton, which took home the National Hilton Legacy Award for 'North America New Build', as well as the Excellence in Construction Gold Eagle Award for Best Commercial Project ($30 million -$50 million, ABC Florida East Coast Chapter). A 14-story structure in West Palm Beach, the Canopy Hotel has 150 contemporary luxury guest rooms, three floors of podium parking, restaurants meeting rooms, a rooftop lounge, spa, pool, and a grand lobby with high-end finishes.
Not far from the Canopy in West Palm Beach is Watermark, a Verdex senior living community. An eight-story building with 154 units of independent, assisted living and Memory Care, the site also includes a library, salon, sky lounge, and nurse call totaling 269,463 gross square feet.
Even more impressive than the innovative nature of Verdex's projects – from the ultra-modern Indigo Station Apartments to the retirement luxury of Sovana at Stuart – is the sheer breadth of the company's work. According to Lisa King, Vice President of Marketing at Verdex, assembling a wide-ranging portfolio of developments has been one of the company's key objectives from the very start.
"When we launched Verdex, we came up with seven construction sub-markets upon which we wanted to focus, including commercial, retail, senior living, public works, special projects and industrial warehouse-type developments," Lisa says. "Multi-family is our largest sector and probably constitutes about one half to two thirds of what we do.
"We believe it is critical for us to stay diverse, rather than being focused on just one market. Now in our seventh year, we are diversifying not just across sectors, but across geographies too. We have an operation in Tampa, we are working in Gainesville, and we have projects from Port St Lucie to Miami on Florida's southeast coast."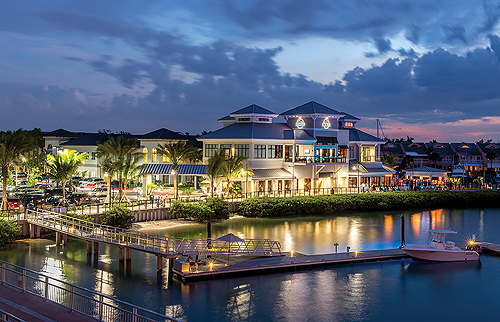 Verdex's experience in multiple areas and sub-sectors of construction proved particularly useful in 2020, when it allowed the company to continue growing in spite of the difficulties brought about by Covid-19. Following the outbreak of the virus, construction remained an essential industry across the state of Florida, meaning that – after implementing the relevant health and safety procedures – Verdex could continue serving its clients.
"Unfortunately, we did not grow as much as we anticipated in 2020 because some jobs stalled while clients figured out the unprecedented Covid situation," Rex states. "Luckily, most of those projects started up again within three or four months, so we still had a good year – especially under the circumstances.
"Of course, we spent a lot time in early 2020 putting Covid-19 protocols in place, such as adding wash stations, distancing people, taking temperatures at the gates to our sites, handing out gloves and masks, and just generally keeping our people as safe as we could," he continues. "We've gotten very good at online meetings with programs like Zoom. We even upgraded our A/V equipment because we've found it can be a lot more efficient to do meetings like that when applicable. That's one of the ways that the pandemic has made us a better business."
In 2021, Verdex is poised to grow further, working towards a target of $170 million in revenue by the year's end. As part of those plans, the firm will be looking to enlarge its Special Projects Group, which focuses on projects up to $10 million.
"Whether its ground-up or renovation and build out, the Special Projects arm helps us offer a complete service to our clients," Lisa notes. "Ryan Ackner recently took over as Director of Special Projects and he is doing a fantastic job growing that side of the business."
Looking further ahead, Rex hopes that the company can become a $225 million business by 2025 as it grows its market share in new geographical areas, like North Florida. However, although expansion is the goal, Verdex will not sacrifice its trademark responsiveness and distinctive company culture on the altar of rapid growth.
"One of the things we ask is, 'How big do we really want to get?'" Rex remarks. "We achieve the milestones we set for ourselves by keeping our finger on the pulse of our business. We stay actively involved in every job, and we have the ability to react quickly and make sure everything stays on track. At the moment, I don't think we'll go beyond the $250 million mark because we love the flavor of our company and we don't want to lose that."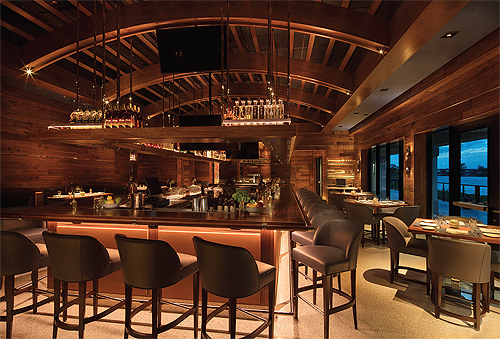 The unique company flavor that Rex refers to is evident in the way Verdex treats its people. On top of keeping its workforce safe and holding weekly meetings to update employees during the pandemic, the firm hosted an online July 4th barbeque event, for which it sent picnic lunches to all staff members and the whole company ate together via Zoom.
"Nobody was on mute during the event," Lisa explains. "We talked, played games, we celebrated and it turned out really well. It was really indicative of the culture we've got here."
Having led Verdex through its first seven years of business, Rex is largely responsible for the culture described – a culture defined by togetherness, integrity, reliability and an entrepreneurial spirit. "We started from a clean slate seven years ago and I've been lucky to attract some really great people to Verdex," Rex adds. "People like Lisa, our CFO Andrew Colb, our Chief Estimator Brad Stull, and our VP of Operations Alex Smith had great reputations in our market, but they really bought into what I was trying to do; it fit perfectly with the kind of company they wanted to be a part of.
"We are very particular about the people we bring in to Verdex, and that's helped us achieve steady, controlled growth. We look beyond technical skills; we want people who have the right attitude and who are personally driven to do a good job for the client and for themselves. Everyone is an individual and has their own style of getting things done, but we have bumpers in place to help them understand how Verdex operates and how to guarantee the best results."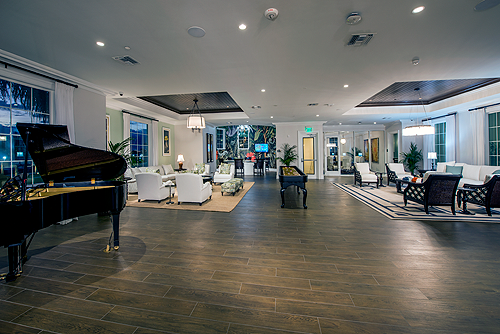 At the heart of Verdex's culture is the company's dedication to local communities. Along with sponsorship and charitable outreach for organizations like HomeSafe, the Education Foundation of Palm Beach County and Habitat for Humanity, the firm lends its vast construction capabilities to help 'Build Something Better' for Floridians in need of support.
"We are trying to become even more engaged in the community and we recently built a project for HomeSafe, an organization protecting South Florida's most vulnerable residents – victims of child abuse and domestic violence," Rex explains. "The facility we built for HomeSafe is designed to take care of kids from abusive or abandoned households, providing them with therapy and support as they grow up and become valuable members of society. The building has individual dorm rooms for 12 young people and contains counselling rooms, therapy rooms and common spaces. "We know how hard HomeSafe works to raise money to support their children so our team thought of additional ways we could help them save money. About 25 of us volunteered on a Saturday to paint the existing concrete fence. Several of our subcontractors even offered their time and materials. It took five or six hours and saved HomeSafe about $14,000. That's what we're about," Rex declares. "Whether performing work for a nonprofit or for a regular client, we are always trying to improve our communities and make a positive impact."
Verdex Construction
www.verdex.com
Services: Commercial and multi-family builder